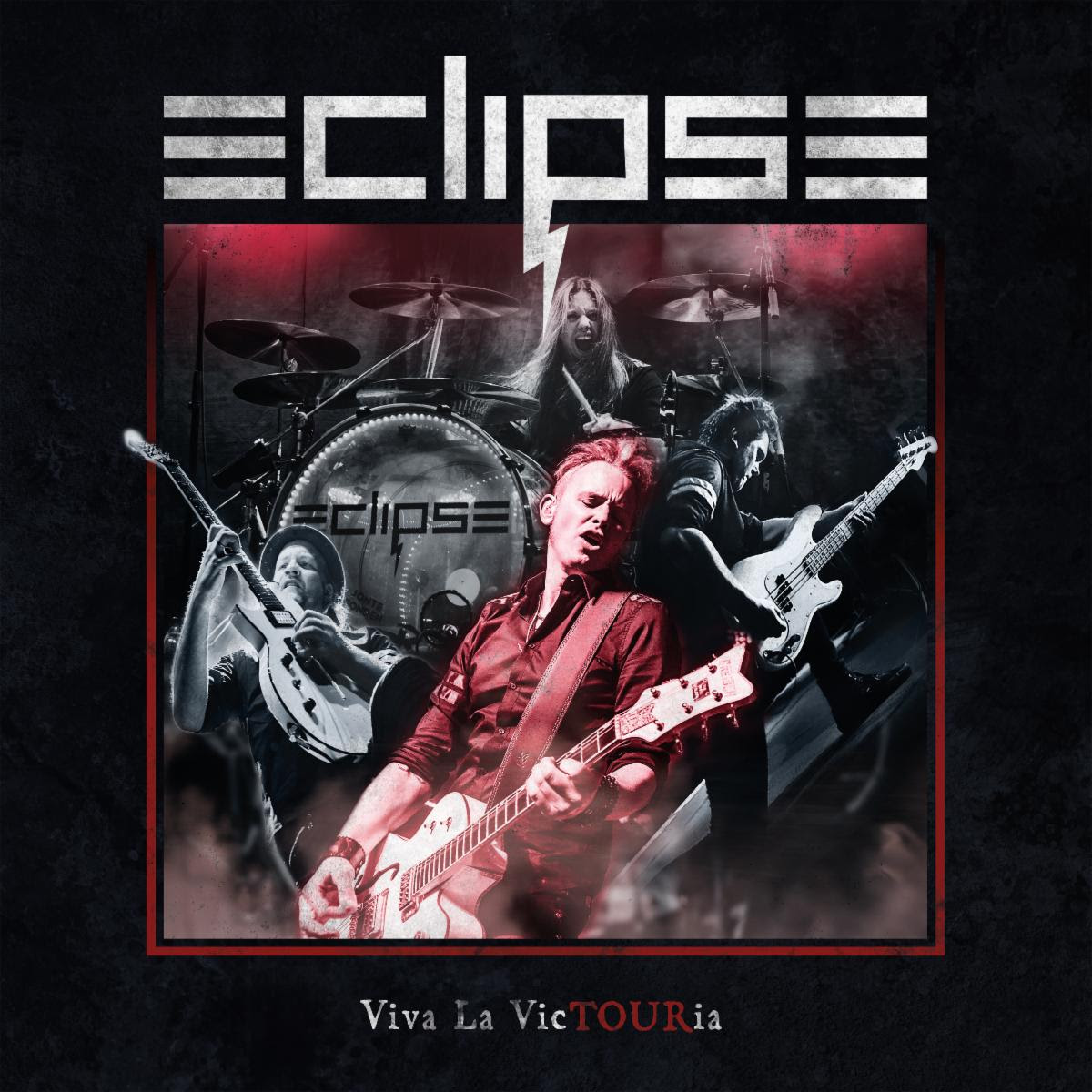 At the end of the day this is the 'Live album of the year' – of that there is no doubt.
-The Rock Pit-
Eclipse has delivered a sparkling, powerful, and engaging performance here which is sure to please their existing fans and most likely gain them new ones
-Rock 'N' Load Magazine-
Eclipse is a great band and this is a marvellous recording of two very special gigs and there is so much here for all music fans to savour and enjoy
-Velvet Thunder-
###
Eclipse have dropped their first ever official live release, "Viva La VicTOURia", which follows the tremendous success of their last studio release, "Paradigm". Available on 2CD/DVD, Blu-ray, and 3xLP last week via Frontiers Music Srl. "Viva La VicTOURia" showcases the band's performance in Gothenburg (Göteborg), Sweden on December 21, 2019 during their tour in support of the aforementioned album. See below for details on the bonus material included on the release.
Watch Live Videos From Eclipse Below: