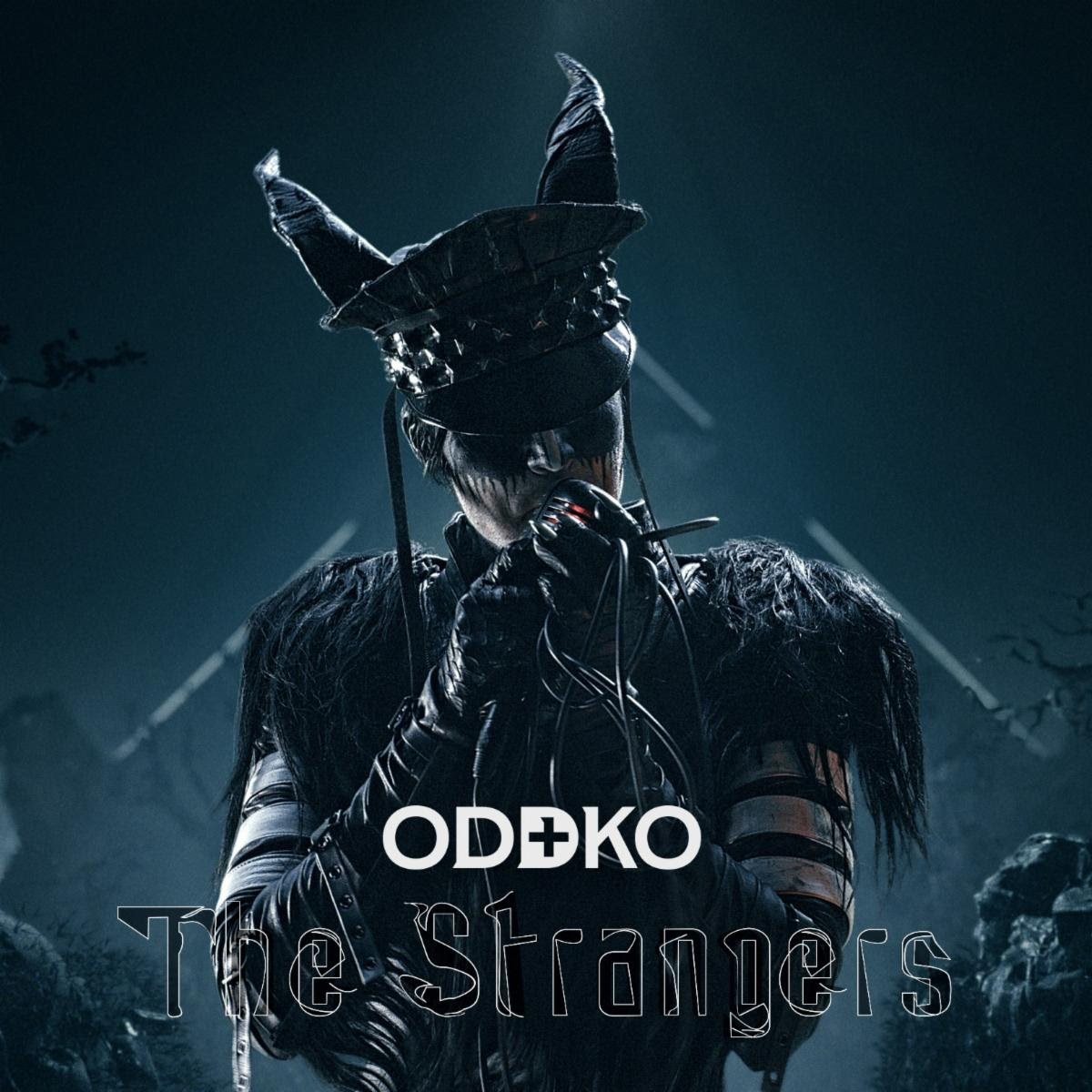 ODDKO has revealed a new visualizer video for their amazing new single "The Strangers" from the upcoming full-length album, Escape the Maze.
"The Strangers" is a dark and brooding track with roots in metal and electronica and hints of classical music that illustrates the discomfort of being a perpetual outsider, of living in a world where we never quite belong. In a world where many of us move across countries and continents, it is a familiar feeling to be uprooted and always being the stranger. We often mitigate this feeling by joining a community or tribe, but some of us are simply not joiners or are not let in and always stay on the outside.
ODDKO founder, director/musician Giovanni Bucci says, "'The Strangers' is a song about how being different can be both difficult and enriching, I grew up in quite a different way than my peers, with an Italian father and a Dutch mother, who were considered "hippies", and I lived between Italy and The Netherlands. As an adult I moved to London, and later to LA. This probably led me to having very eclectic tastes and never fully belonging to a subculture or music genre. I developed a perspective and a range that is quite uncommon, which is reflected in my creative work."
Los Angeles-based ODDKO is a manifestation of the animal within, driven by instinct and the longing to break free of society's cage. The band's debut 13-track album, Escape the Maze, is the fruit of Bucci's eclectic tastes, passion and desire to make a vibrant and multifaceted work of art. Each track will be released individually as a single in the upcoming months.
A behind-the-scenes video documenting the making of the award-winning video "Disobey," ODDKO's debut single, was released earlier this year. The stunning music video, directed by Bucci himself, won awards for "Best Metal Video" and "Best Horror Video" at the LA Music Video Awards, and two Telly Awards – Silver for Art Direction and Bronze for Music Video.
What people are saying about
ODDKO
:
James "Munky" Shaffer (Korn):
"Amazing!! That shit is dark 'n' scary; I love it!"

Joshua Millican (Dread Central):
""Disobey' is, legitimately, fantastic…I really dig the tunes and vibe…"
Francesco Paoli (Fleshgod Apocalypse):
"(Bucci) is one of the most talented individuals I ever met in the music business."
Andy Marsh(Thy Art Is Murder):
"Man, that ODDKO music video is insane"
Lauren Hart (Once Human):
"I am in love with your work!!!"
David Knight(Promonews):
"In command of both sound and vision, Bucci has seamlessly integrated them both…"
ODDKO online: