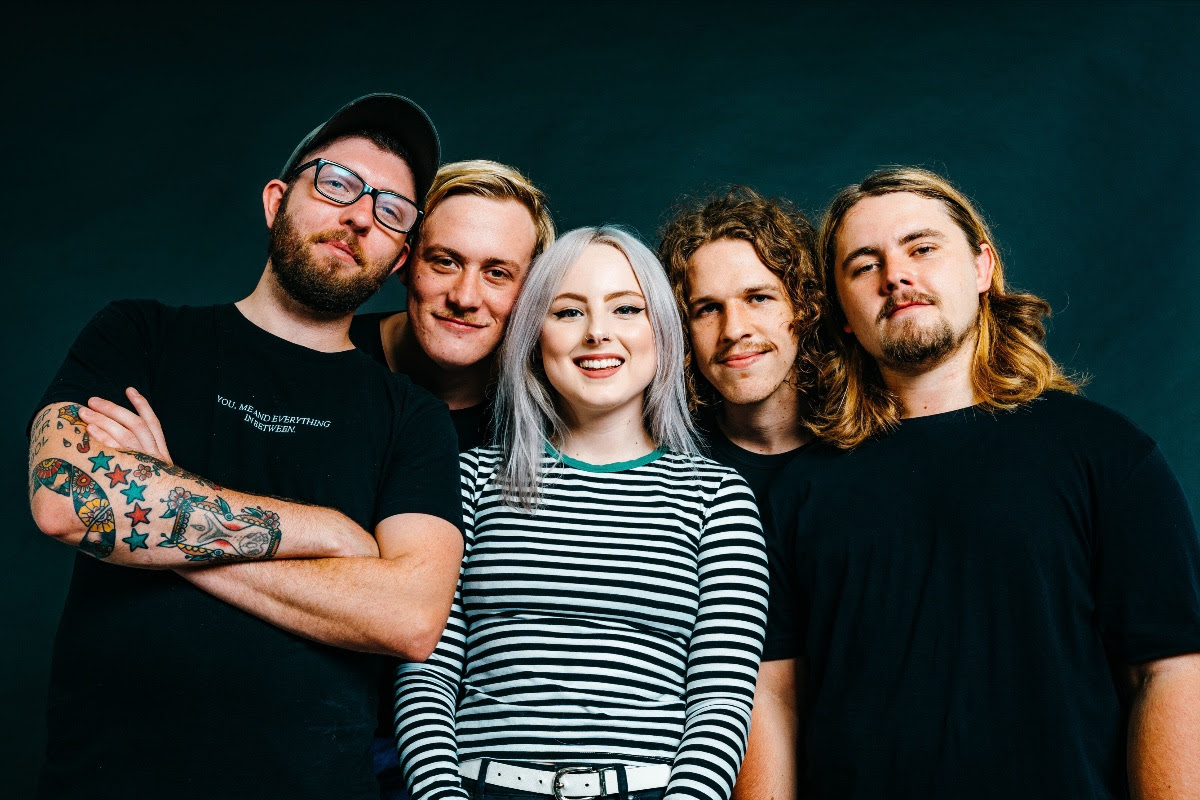 Australia's Eat Your Heart Out have dropped their new video for "Closer to the Sun," which premiered at Rock Sound. Watch + listen here.
The song lives on the band's debut full length album Florescence, out now via Fearless Records.
"'Closer to the Sun' is about wanting something more for yourself, and wanting to walk down a different path than the one that has been set out for you," said singer Caitlyn Henry. "When I was writing the lyrics, I had an image of a flower in my head reaching up above the surrounding flowers to try and get closer to the sun, but it's cut down to size for daring to grow above the others. This song is one of my favorites on the album, and lyrically it is one of the songs I am most proud of. The video is also my favourite video to date! We wanted it to match the visual aesthetic laid out by the album artwork whilst also matching the energy brought by the song."
Regarding the album release, the band said, "It feels like we have been working towards this for a long time and we are very proud to finally share our debut album Florescence with the world! Florescence is about growing up, learning to accept different situations and experiences and blossoming into the next stage of life. We worked harder than we've ever worked, and poured our hearts and souls into these songs and we hope they can mean as much to somebody out there as they do to us."
ICYMI:
The band previously shared the song "Carousel." Listen here.
ABOUT EAT YOUR HEART OUT:
Eat Your Heart Out strive to reach new musical heights on their full-length debut, Florescence [Fearless Records]. The Newcastle, Australia quintet—Caitlin Henry [vocals], Andrew Anderson [guitar], Will Moore [guitar], Dom Cant [bass], and Jake Cronin [drums]—progress personally and creatively over the course of eleven tracks artfully and articulately steeped in grunge realism, emo intimacy, punk panache, and pop ambition.
Acclaimed by everyone from Alternative Press to Rock Sound, the group's irresistible energy has reverberated throughout the international scene. In between tours with the likes of Real Friends and Simple Plan, the group dropped the fan favorite Mind Games EP in 2017. As the project racked up over 1 million total Spotify streams, the five-piece regularly averaged over 100K monthly listeners on Spotify and claimed real estate on popular playlists such as Pop Punk's Not Dead and Rock Out, to name a few.
EAT YOUR HEART OUT ONLINE: