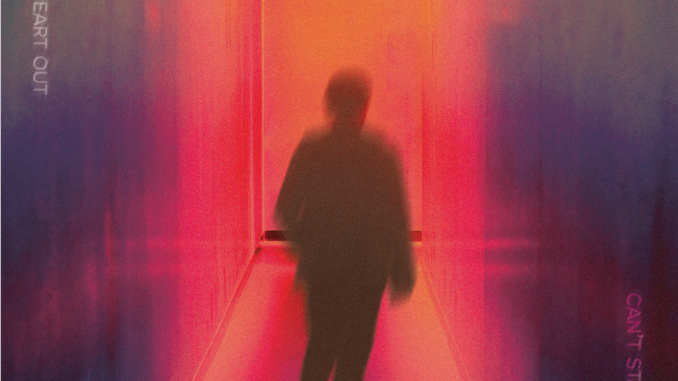 ALBUM ARRIVES SEPTEMBER 9 ON FEARLESS RECORDS
BAND SHARES VIDEO FOR NEW SINGLE "SOUR" — WATCH
Newcastle, Australia alt-pop quartet Eat Your Heart Out — Caitlin Henry [vocals], Will Moore [guitar], Dom Cant [bass], and Jake Cronin [drums] — have announced their second album Can't Stay Forever. It arrives on September 9 via Fearless Records. Pre-order it here.
Today, the band has shared the video for the new single "Sour." Watch it here or here.
"Sour" follows the previously released track "Down," which landed on the Rock Hard, The Rock List, and All New Rock playlists, among others.
Despite the title, "Sour" operates off a sweet and escalating melody. It's an upbeat track that tackles a serious subject.
"'Sour' was written towards the tail end of our time in the studio," Henry offers. "We initially had a slightly different instrumental track that we just couldn't quite get to work with anything vocally. We re-worked the instrumental with our producer Jack, and the vocals flowed really quickly within a day or two after that! The chorus in particular came together in an hour or so. The song is about seeing someone bottle up their negative feelings and dissociating, rather than talking it out, and getting stuck in a cycle."
About the album, Henry offers, "Everything always moves into a new phase. It might feel bad at the time. When you look back on change, it's always for the best. The pandemic showed me that in a way. It changed everything we'd been planning for the band. We just had to work our jobs and be at home. We established more adult routines, which gave us a chance to experience normality. Nothing is permanent. Anything can change at any time. You have to see the positives."
EYHO have amassed millions of streams and earned acclaim from NME, Alternative Press, Rock Sound, Hysteria Mag, and more. The band has consistently uplifted audiences worldwide since arriving on the scene back in 2012. They served up three fan favorite EPs —Distance Between Us [2015], Carried Away [2017], and Mind Games [2017] — before delivering their proper full-length debut, Florescence, in 2019."Carousel" clocked 2.6 million Spotify streams and counting. Hysteria Mag raved, "Florescence is a coming of age masterpiece from a band quickly becoming one of Australia's finest rock exports." In between, they hit the road with Trophy Eyes, Hands Like Houses, Knuckle Puck, Real Friends, and more. In late 2020, they turned their attention to what would become Can't Stay Forever. Each member spent almost the entirety of the next year penning songs and bouncing ideas back and forth, nodding to formative influences such as Jimmy Eat World and Taking Back Sunday. The process enabled the musicians to naturally progress individually and also as a collective.

CAN'T STAY FOREVER TRACK LISTING:
"Forget Me"
"Down"
"Scissors"
"Twenty"
"Heavenly"
"Hostage"
"Blood"
"Sour"
"Poison"
"Deep End"
"Headfirst"
EAT YOUR HEART OUT ONLINE: