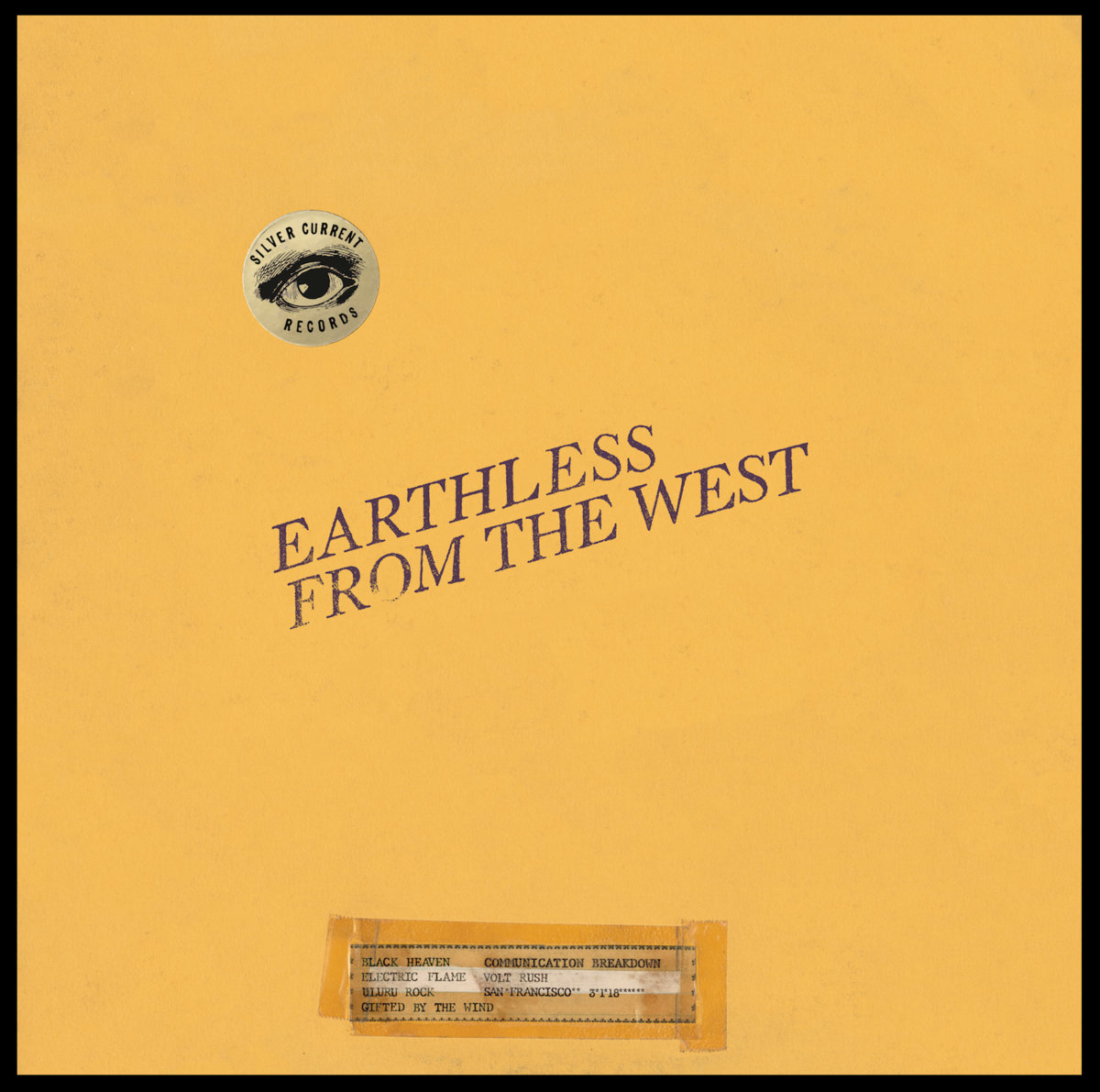 In early March, west coast instrumental psychedelic rock trio Earthless took to the stage in San Francisco. Their performance occurred on the eve of the release of their latest studio effort and debut for Nuclear Blast, Black Heaven. As expected, Earthless delivered a scorching set.
Tape was rolling that night and the set was captured by Silver Current Records which had released the blistering performance on vinyl titled as From the West. Other formats, CD, digital and cassette have been released through Nuclear Blast Records.
The format determines the number of tracks available. Vinyl and cassette releases consist of the same six tracks with four of those songs, "Black Heaven", "Electric Flame", "Gifted from the Wind" and "Volt Rush" coming from the above mentioned Black Heaven release.
In addition to those formats, Earthless reaches back to their From the Ages2013 Tee Pee Records release treating the listener to a nearly twenty minute cosmic and instrumental journey with "Uluru Rock". The album sees the band tossing in a cover of Zeppelin's "Communication Breakdown" where guitarist Isaiah Mitchell steps up to the microphone as he did with "Electric Flame".
The other mentioned formats, CD and digital, consist of one or two more additional tracks depending on the format purchased.
The digital release gives the listener nearly an additional thirty minutes of the Earthless sonic journey pulling again From the Ages with the inclusion of "Violence of the Sea"(15:31) and Acid Crusher(13:42) from Earthless / Harsh Toke split 12 inch vinyl 2016 release. The CD version only includes "Acid Crush".
Earthless has the reputation of delivering spot on live performances and From the West, the band's second live album, continues to solidify that reputation. For the Music enthusiast seeking something different, From the West should be a must have.