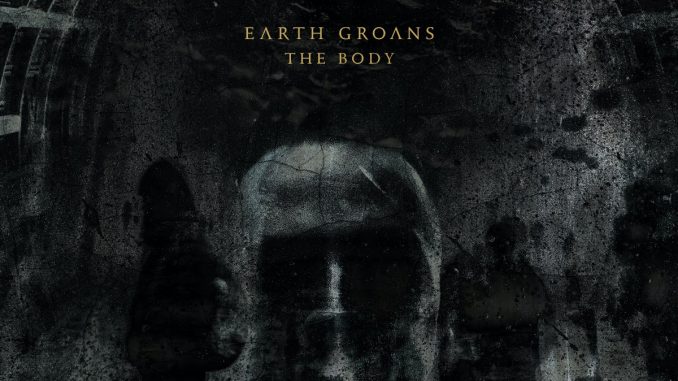 THROUGH SOLID STATE RECORDS
BAND SHARES NEW SONG "DRINK" — LISTEN
South Dakota metalcore band Earth Groans have announced the new EP The Body. It arrives on September 3 through Solid State Records. Pre-order the record here.
Earth Groans have shared the new song "Drink." It's a slab of gnarly noise that exercises zero patience by going straight for the jugular. Listen here.
"We all just endured a trying season, and I think I can speak for most everyone when I say the main thing we missed over COVID was community," says singer Jeremy. "Yes, missing movies and going out for dinner was a bummer but we were isolated from our family, friends, churches, social, and music communities. It's a fresh breath of air to return to our communities, our 'bodies.' I think we all realized just how much we need each other over the last year-and-a-half. I'm so thankful this season is coming to a close — a life turned bitter will be made sweet again."
Earth Groans are known for their annual releases and rigorous tours. Since 2017, they've released four EPs. The Body is their fifth and it's a beast.
The new material reflects on the state of humanity amidst a global crisis. The EP highlights the damage of isolation and the glimmer of hope found in returning to community. The band's observations that it's not safe to be alone, followed by a new appreciation for things once taken for granted, built a timely record that is incredibly rich in metaphor.
Musically, the project leans less chaotic yet more aggressive. While the songs that comprise the EP boast stark, single-word titles, the tracks themselves are massive, noisy, layered, and complex. The Body may only consist of five songs, but what it lacks in length it makes up for in scope — both sonic and thematic.
THE BODY TRACK LISTING:
"Believe"
"Drink"
"Eat"
"Remember"
"Take"