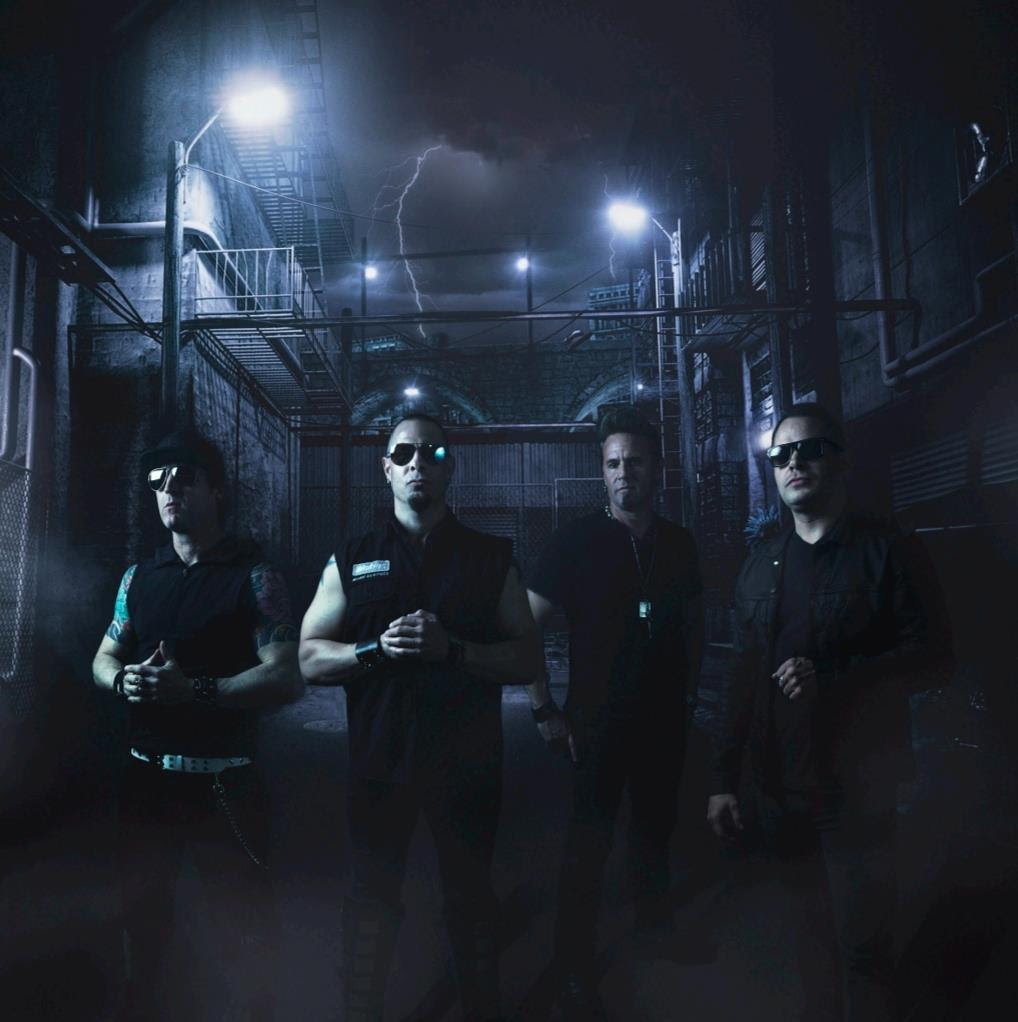 Watch "Love or Hate" Now Via
Outburn
"To me, 'Love or Hate' is about relationships, and knowing when to walk away," says guitarist Darren Wise.
Adds vocalist Christopher Roberts, "This song is very emotional for me. It has every aspect of a relationship – the good and the really ugly. When we were cutting this song in the studio, it brought out every emotion known to man. I hope everyone who listens to the song has the same feeling, and connection, we do as a band."
Front man Christopher Roberts is one of NEVER YOUR ZERO's most potent musical weapons, with a versatility that allows him to shift from guttural screams to a haunting melodic chorus in an instant. Roberts is backed by an insanely tight rhythm section in drummer Jason Lynch and bassist Matthew Gene, who power NEVER YOUR ZERO's powerful sonic soundscape.
Lynch's drum style brings to mind the thunderous attack of Vinnie Paul, mixed with Gene's thick bass style, reminiscent of a young Jason Newsted. Guitarist Darren Wise then layers on memorable razor-sharp guitar riffs.
NEVER YOUR ZERO has recorded two songs with renowned producer Jay Baumgartner (Evanescence, Papa Roach, Drowning Pool), which will be included on the new album release.
NEVER YOUR ZERO is a band hell-bent on scratching their way out of their Dallas underpinnings and are already well on their way with a solid musical foundation.
NEVER YOUR ZERO tour dates:
10/2 – Houston, TX @ Scout Bar
10/3 – San Antonio, TX @ The Rock Box
10/4 – Austin, TX @ Come and Take It Live
10/5 – Dallas, TX @ Trees
NEVER YOUR ZERO is:
Christopher Roberts – Vocals
Darren Wise – Guitar
Matthew Gene – Bass
Jason Lynch – Drums
NEVER YOUR ZERO online: