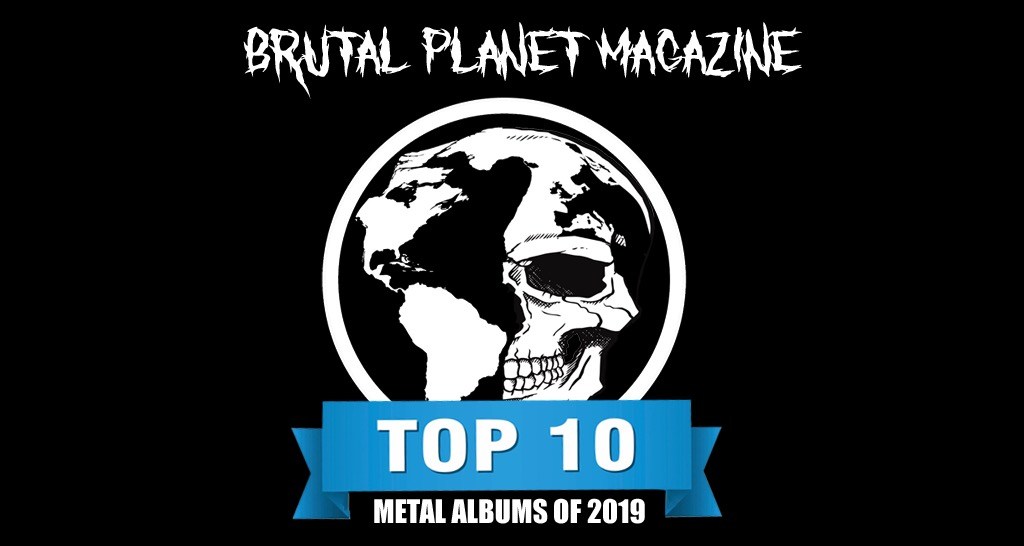 This was a tough list to make… I have about 30 honorable mentions which might be considered cheating but c'mon people! This was a great year for METAL!!! Steel Panther, Prong, He Is Legend, Killswitch Engage, Slipknot, Korn and Tool all released new albums! So many other great bands did too. To narrow this list down to just 10 was a difficult task but here's what I came up with.
I decided to start with #10 and countdown to my #1 pick. After that I included a quick blurb on several of the other albums I thought deserved attention this year. I still didn't mention everything I would've liked to but this method covers the most ground possible… so here we go.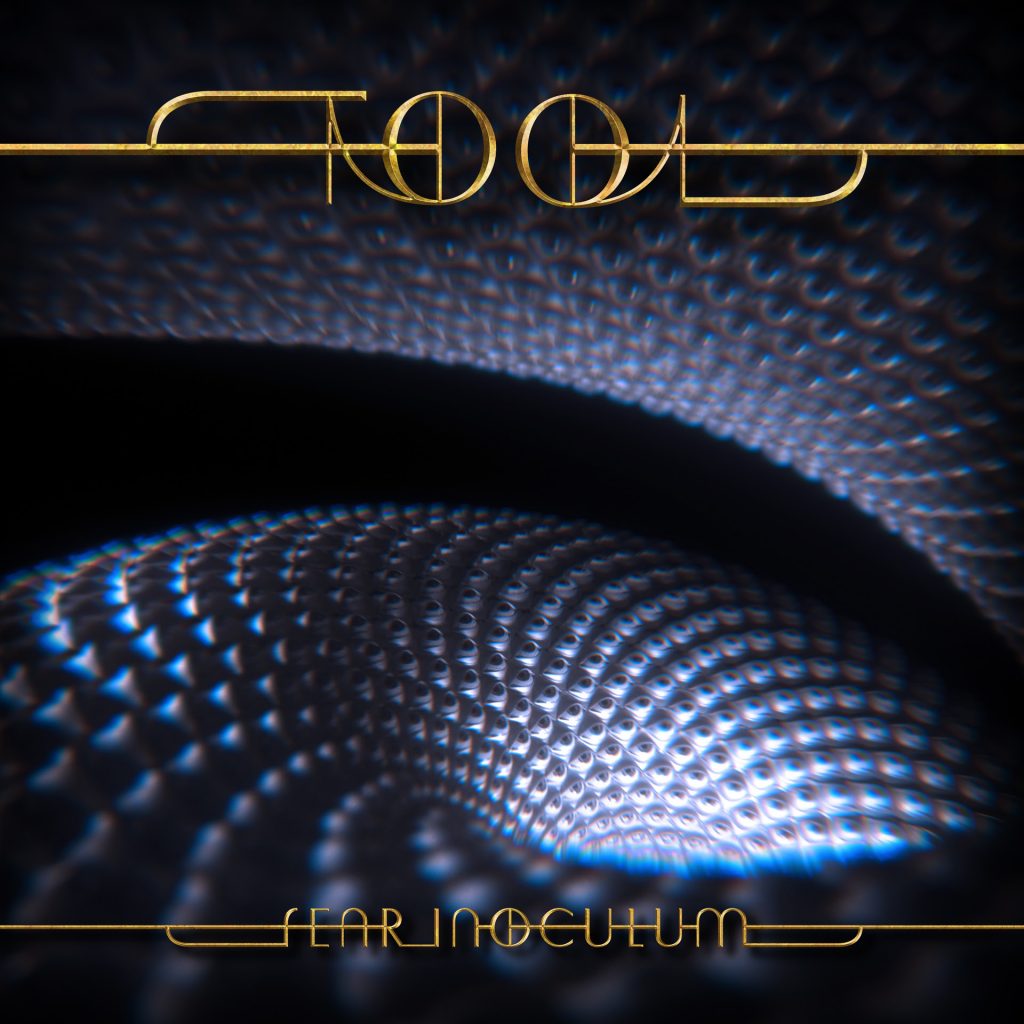 10. Tool – Fear Inoculum
This is probably my 2nd least favorite Tool album (Lateralus gets the #1 slot) but it's still a great record and one of the top metal albums released this year. Tool takes prog metal to the next level unleashing songs that are 10 minutes plus. The album famously dethroned Taylor Swift for the #1 slot on the billboard albums chart and proved that Tool is still relevant as ever in 2019.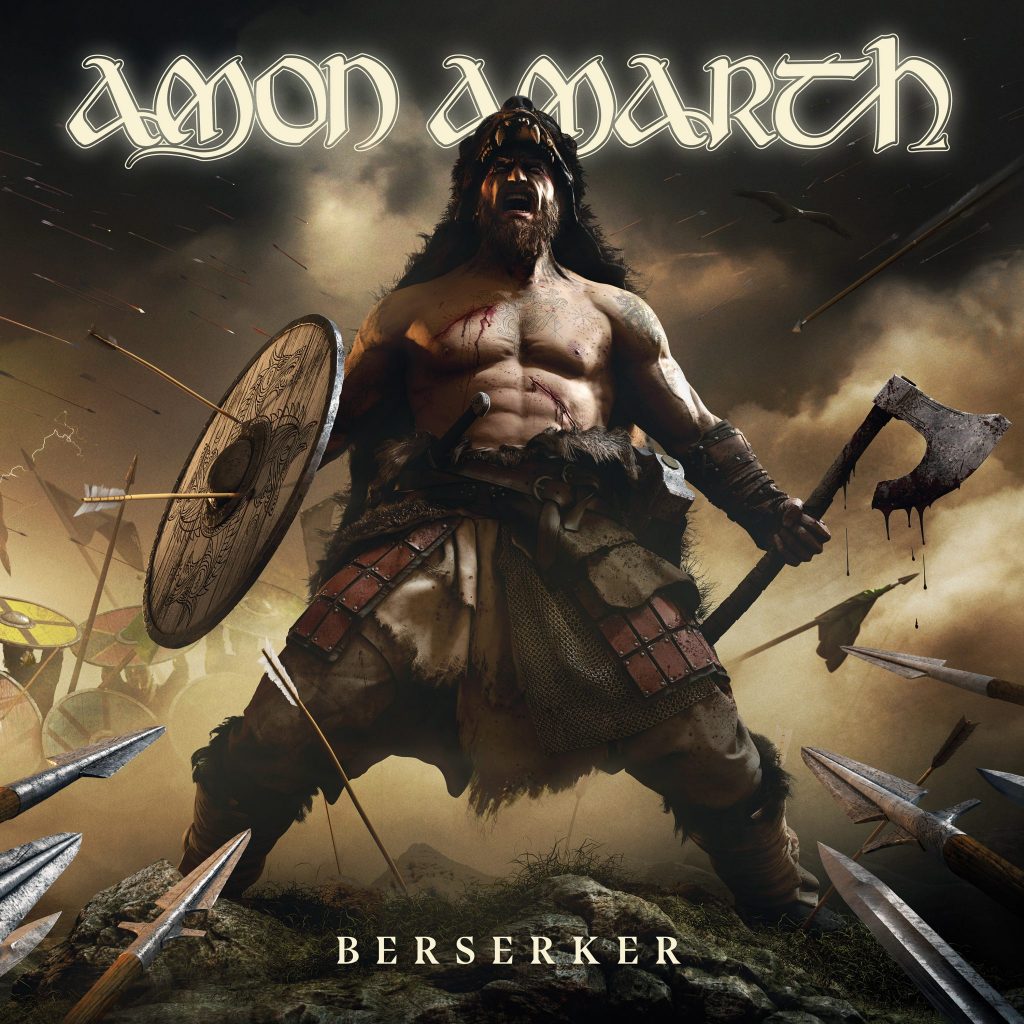 9. Amon Amarth – Berserker
So metal… so Swedish, so Viking… these guys are almost the modern equivalent of Manowar at this point. I think the thing I love most about Amon Amarth is how unapologetically metal they are. This album is all about relentlessly smashing the opposition.
8. Fleshgod Apocalypse – Veleno
What can I say about Fleshgod? They are extremely fast… but also have that symphonic element. This album is peak Fleshgod Apocalypse. It's fast, it's heavy it's in your face… but it's also dark, brooding and even pretty at times. After they blast you with a 300bpm riff they open up into a beautiful symphonic arrangement. Is that drummer even human? This one definitely got a lot of time in my playlist this year.
7. Refused – War Music
Some might debate whether or not this record deserves to be on a top 10 "metal" list… I'll solve that right now. It does. This is Refused's heaviest, best record since the landmark "The Shape of Punk to Come." The politics are fierce, loud and LEFT. It's what you'd expect from a band like Refused – passionate heartfelt revolution music. It's a great album front to back but stand out songs like "A Violent Reaction" and "Blood Red" are worth mentioning.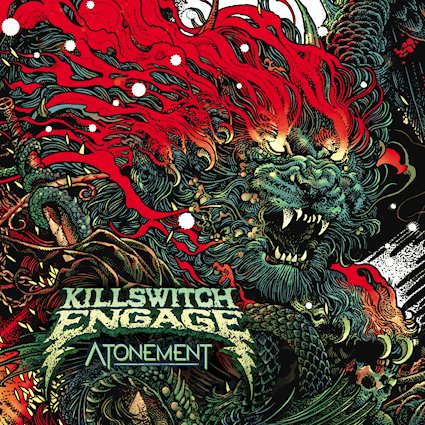 6. Killswitch Engage – Atonement
I listen to metal when I go to the gym and the song "Signal Fire" from this album is so great to workout to. It's just a balls out adrenaline pumping track. The whole album is also fantastic. Yet another classic release from Adam and the KSE crew. A beautiful addition to their discography.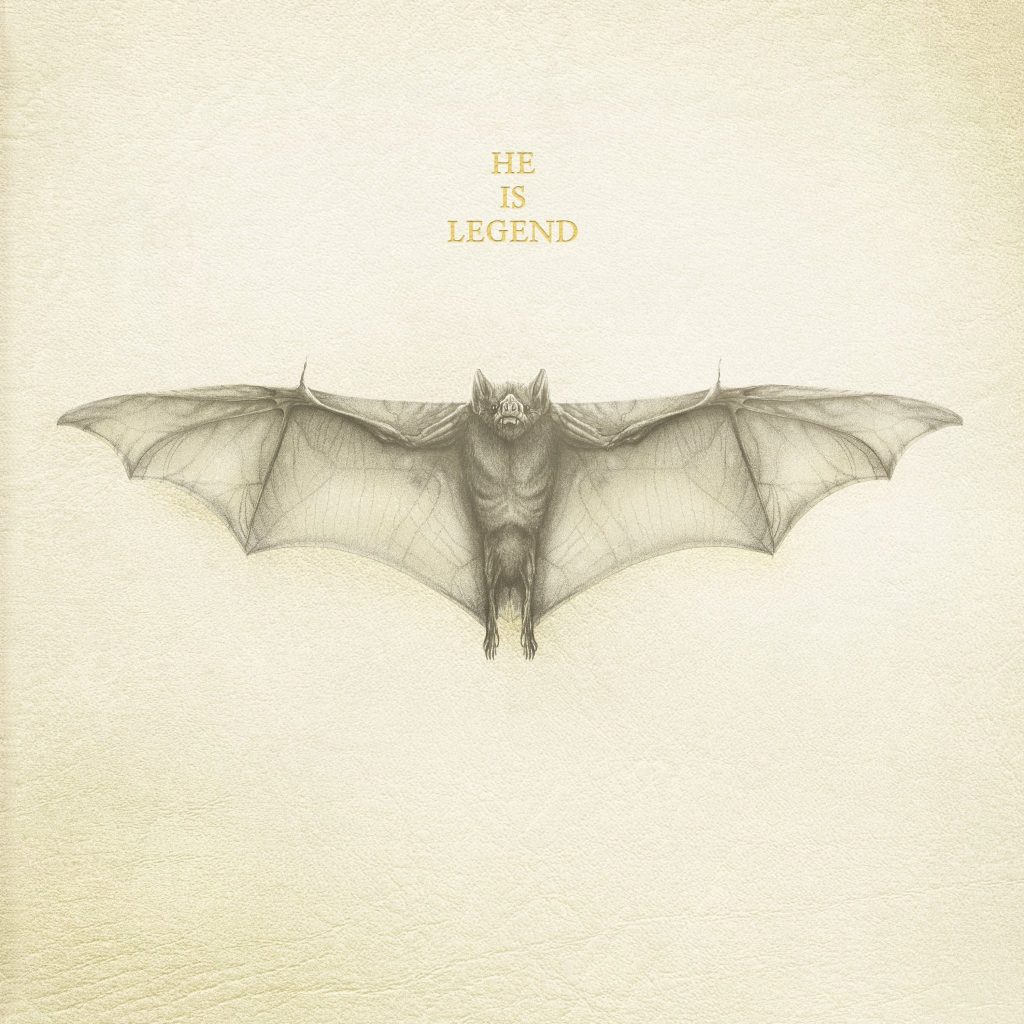 5. He Is Legend – White Bat
I have a special place in my heart for this band. They are hard working and underrated as fuck. This album is one of their best. Much like Tool and Slipknot I feel like the band had two incredible albums in the beginning of it's career and has continued to put out great music since but never quite hit that peak their first 2 records reached…. this one is truly a return to form. It's heavy, melodic, bluesy and gritty all at the same time. Front man Schuyler Croom's signature vocal style really sets the band apart from a lot of soundalike metal bands. The opening track "White Bat" will raise the hair on the back of your neck. It's that good.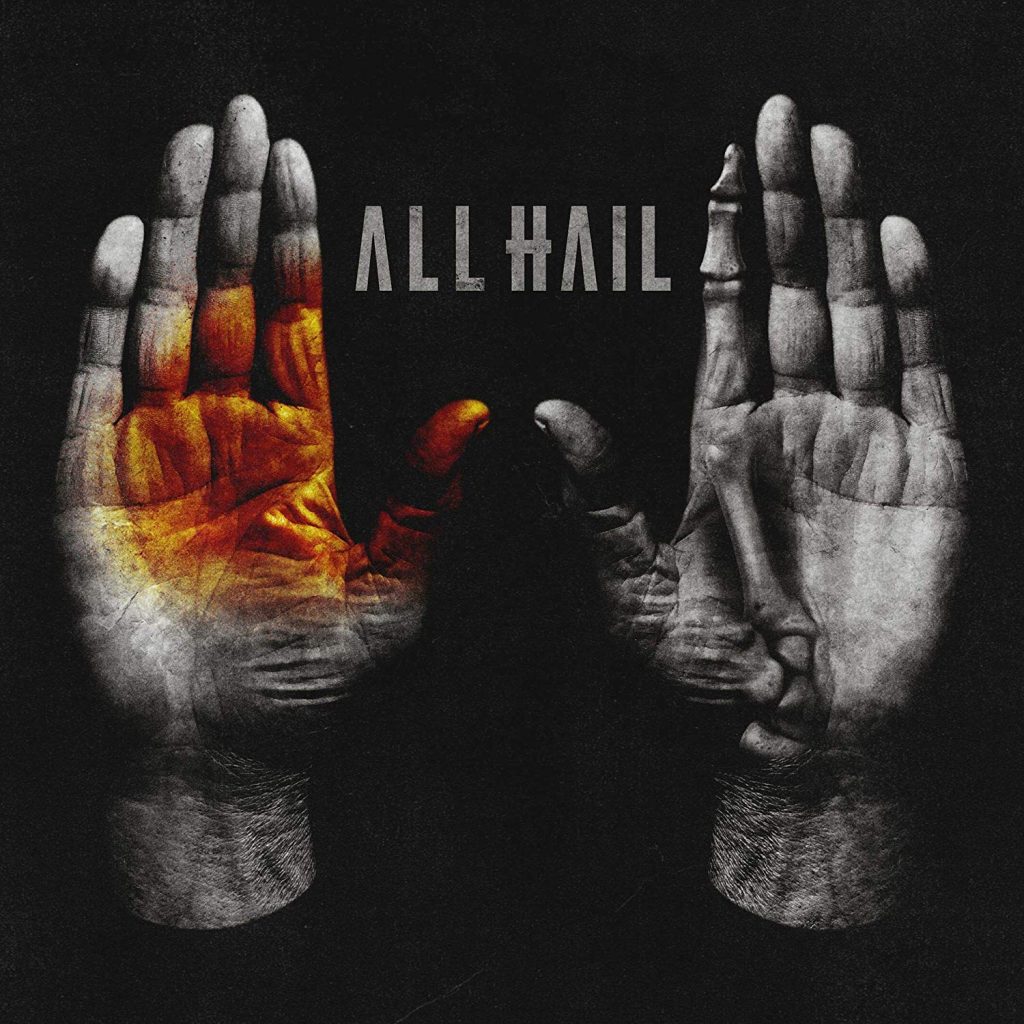 4. Norma Jean – All Hail
2019 marked a return to form for Norma Jean as well. This is my favorite Norma Jean record since "Oh God The Aftermath". The album tells a story from front to back. It's heavy, gritty, brutal yet melodic. The band has really come into their own over the past 15 years and developed such a uniquely abrasive sound. They should also get a lot of credit for outliving most of their peers from the early 2000's.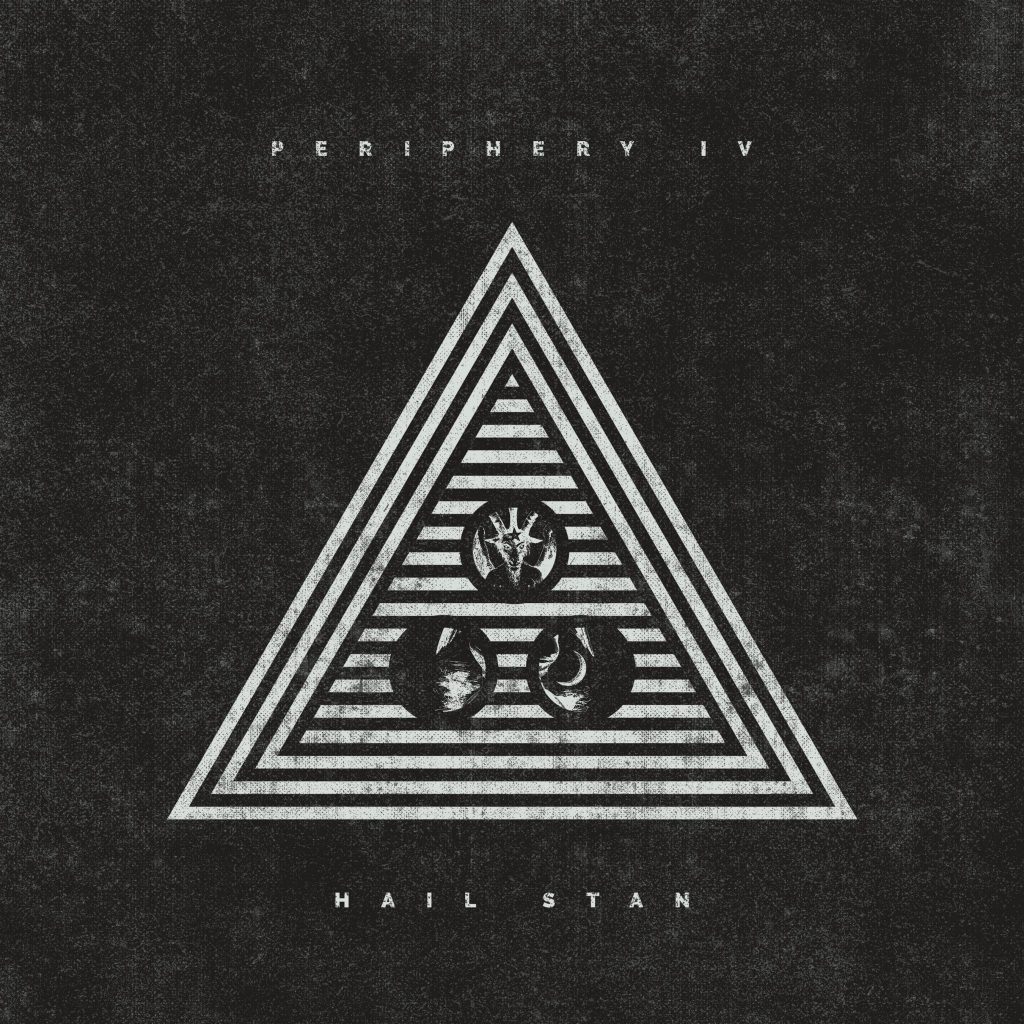 3. Periphery – IV Hail Stan
This record… like any Periphery record is a f**king beast. The first track Reptile is 17 minutes long!! The great part is it doesn't feel like it. This is a band that can make a 20 minute song interesting. The dynamics they are capable of and the ultra precise riffing of lead guitarist Misha Mansoor allows them to pack a lot of density into their music. It makes the music interesting even after multiple listens. There is so much going on and so much to hear, I have been listening to it since it came out back in April and still haven't fully digested it.
2. Steel Panther – Heavy Metal Rules
This album probably got more play than anything else this year. Steel Panther are the complete package, an incredibly technically proficient band that can truly rock but also a comedy act that will have you gut laughing between impressed gasps. The song "Always Gonna Be a Ho" is an anthem that is as catchy as it is brilliant. You'll find yourself humming the tune and laughing at lyrics like "I don't care if your dad is Russell Crowe – you're always gonna be a ho." Sure it requires you have a sense of humor about the glam metal era and not take your music too seriously but once you get past the novelty aspect of what this band does you can start being impressed by how incredible the songs are and what amazing musicians they are.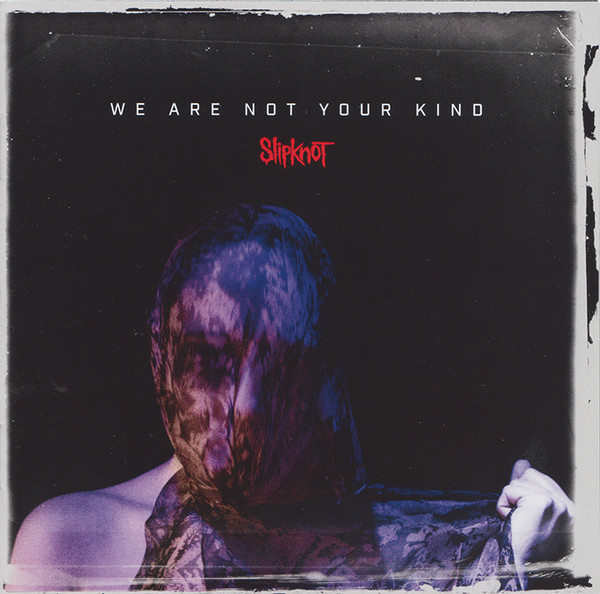 1. Slipknot – We Are Not Your Kind
Truly a return to form for the band – this album has a lot of the raw aggression of the early Slipknot material as well as some evolution and new surprises. Drummer Jay Weinberg adequately fills OG Joey Jordison's dearly missed shoes and provides the driving force behind what I can say with confidence is the band's best and hardest record since Iowa. Don't sleep on this one.
So that's my top 10 list. I had a real difficult time whittling that down and arranging it the way I did because all of these records are great in their own right.
And now…
Honorable Mentions aka Must Listen Metal for 2019
There are a lot of these so buckle up.
Prong – Age of Defiance (EP): Prong is one of my all time favorite bands and I had the chance to interview Tommy Victor (an alt-metal pioneer / living legend) earlier this year. Prong is still putting out great music and this is evidence of that.
Cyhra – No Halos in Hell: This is a little more melodic than the stuff I'm into but I really fell in love with these guys' style. It's got a little of that retro 80's throwback vibe but also some of the new school heavy. Just a great melodic metal record from front to back. Eric reviewed this record when it came out earlier this year. He also interviewed Jake E.
Korn – The Nothing: I had no idea Korn was even still putting out albums but I have been a big fan for a long time. Head is back in the band and this album is relatively heavy. I just noticed it and started listening after I discovered it doing research for this top 10 list.
Babymetal – Metal Galaxy: No shame – I love Babymetal. This is a great album too, they have a formula and they aren't straying far from it but this one has some featured guests including Alyssa White-Gluz of Arch Enemy.
Cave In – Final Transmission: Cave In has always put out great stuff. Their bass player passed during the making of this album so it is aptly titled Final Transmission. I have not dug as deep into this one yet as I would like to but it's Cave In, so it's good.
Skinlab – Venemous: Skinlab has a new album? Oh fuck… I had no idea. I literally just put this on and it kills. Don't sleep on Skinlab, they are a heavy as fuck band, great live too. I am really pumped to dig into this release. 4 songs in and it already has that churning, aggressive sound I really dug the band for originally.
Mark Morton – Anesthetic: Mark Morton is the guitarist for Lamb of God. I reviewed his solo record Anesthetic earlier this year when it came out. The track ft. Chester Bennington is honestly one of the best songs I've heard Bennington lend vocals to. A fitting tribute to him after his passing. The whole album is great though, it has a bunch of other vocalists contributing including Josh Todd of Buckcherry and Lamb of God's own Randy Blythe.
Cult of Luna – A Dawn to Fear: Another great record I reviewed earlier this year. I had heard of the band but never truly dug into any of their music. This was my first REAL listen and a damn good one. Don't sleep on this record either.
Eleine – All Shall Burn (EP): There are a lot of metal bands out w/ female singers… Eleine is one of the best. Her voice is powerful and the music teeters back and forth between aggressive metal and symphonic almost cinematic styles. Rikard who plays guitar adds some screamy death vocals for additional flavor. This is definitely a band to watch…
Opeth – In Cauda Veneum: Swedish Death-Folk masters Opeth always put out epic stuff. Over the past couple years their sound has also kind of evolved from straight up death metal with acoustic breaks to almost kind of a classic rock / prog sound. This album continues in that vein while retaining a lot of the original Opeth sound. Worth a listen for fans of the band and fans of music at large… this one barely missed my top 10 list.
Death Angel – Humanicide: Wow… just wow. Death Angel are still putting out incredible, technical thrash metal after all these years. There's not really anything new going on here but their sound is fresh when you consider the swath of "retro" metal bands that have risen over the past few years. Highly recommend giving this a listen if you love classic thrash in the vein of Exodus, Testament, Old Metallica & Megadeth, etc.
Chelsea Wolfe – The Birth of Violence: Chelsea Wolfe isn't necessarily metal but she carries the metal aesthetic. It's dark almost folky but sometimes very heavy music. I've been a fan since the release of her "Abyss" album in 2015. Fans of metal will not be disappointed when you're looking for something a little more moody and downtempo to rock.
Hed PE – Stampede: Hed P.E. is one of the bands from the "Nu-Metal" era that never truly broke through. Widely viewed as a Korn / Limp Bizkit knockoff they didn't ever completely define themselves but also had some really good material. Their first 2 or 3 albums were arguably some of the high points of the nu-metal fad. The vocalist Jah-Red has continued to tour with the band and is, I believe, the only original member. This new record continues the hip hop / metal fusion that they were famous for but incorporates more elements of modern rap and trap. There's a lot of that stuttered Migos flow, autotune and 808's blended with heavy guitars and metal breakdowns. The song "CANIROCK" calls out tons of metal icons including Ronnie James Dio. This is one of those under the radar albums that I think is going to grow on my quite a bit.
This concludes my list… there are about 20 more albums I'd like to mention but if I did that I'd be here all week. Part of the challenge with these lists is choosing only a few records from all the great stuff that was released this past year… 2020 is looking even better too.
Keep it br00tal!!