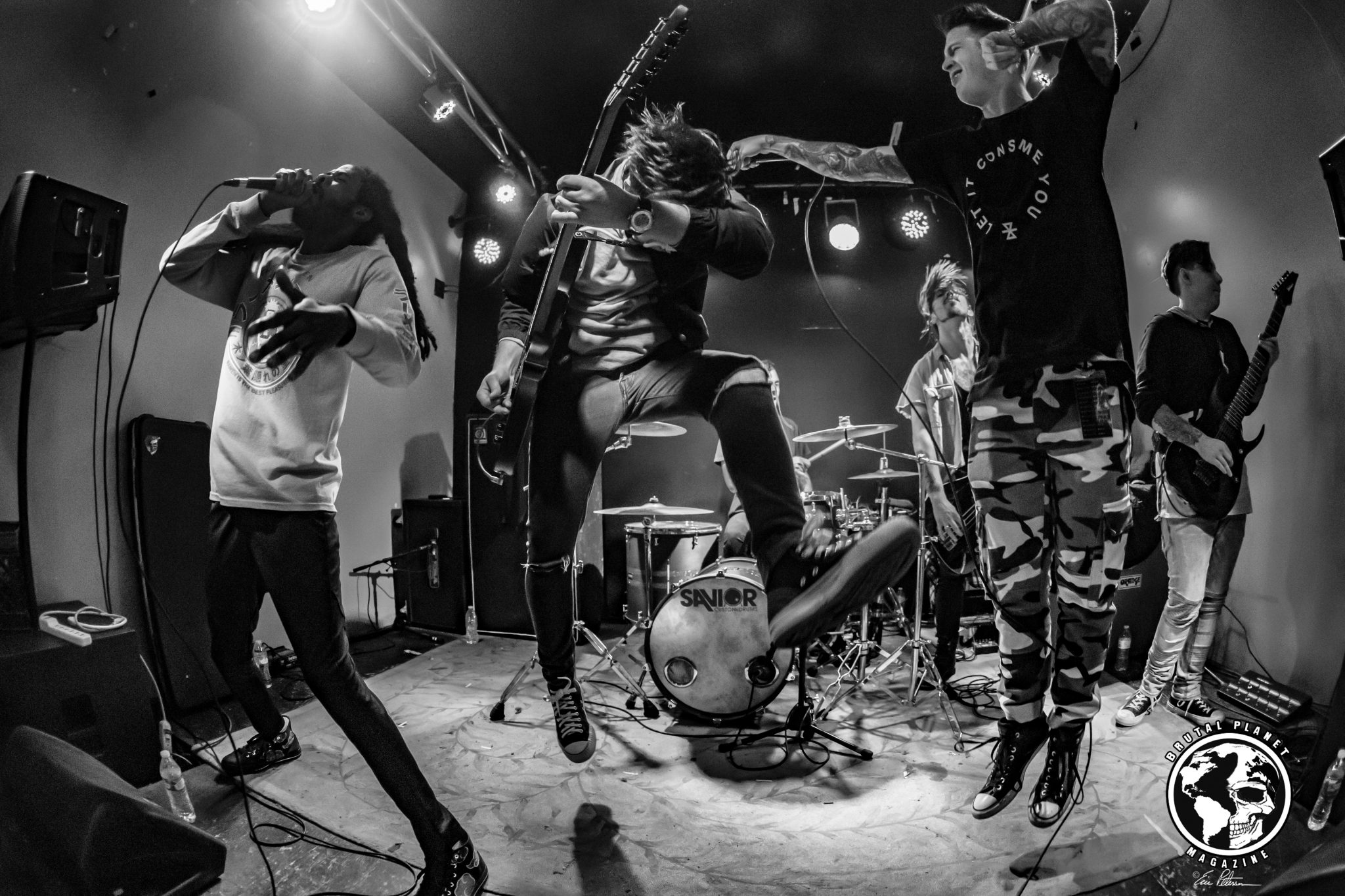 If you have never heard the Dropout Kings, this is what you can expect. Imagine beats along the lines of The Beastie Boys mixed with the heavy riffs of Korn, and throw in a bit of NWA to round things out.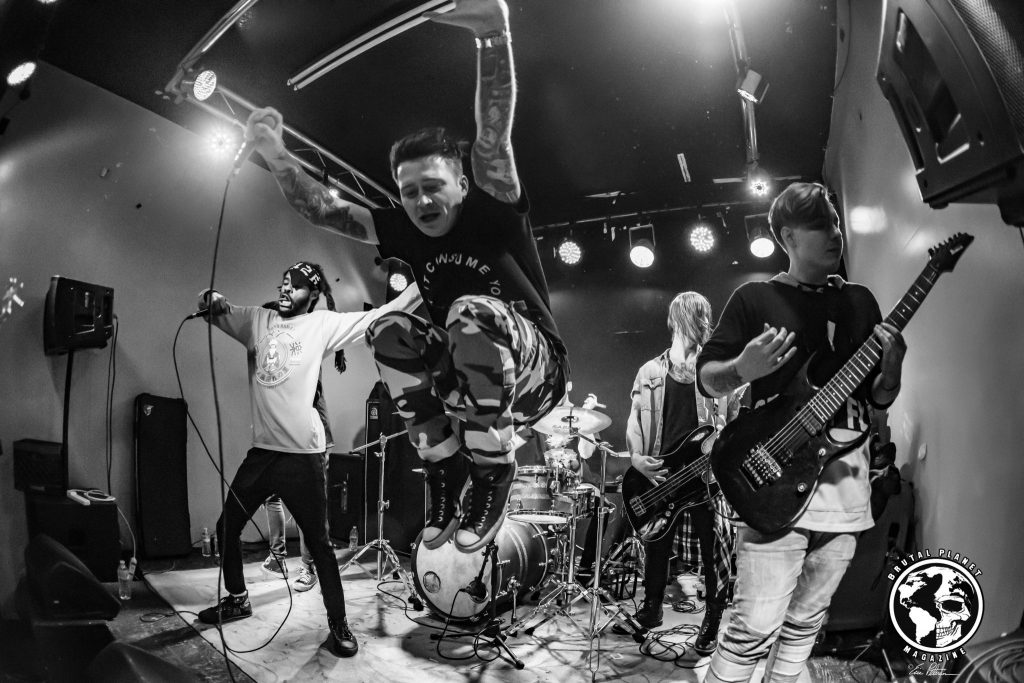 Brutal Planet Magazine interviewed the band before the show and all the members were excited to be in Salt Lake City. The interview can be heard in its entirety here: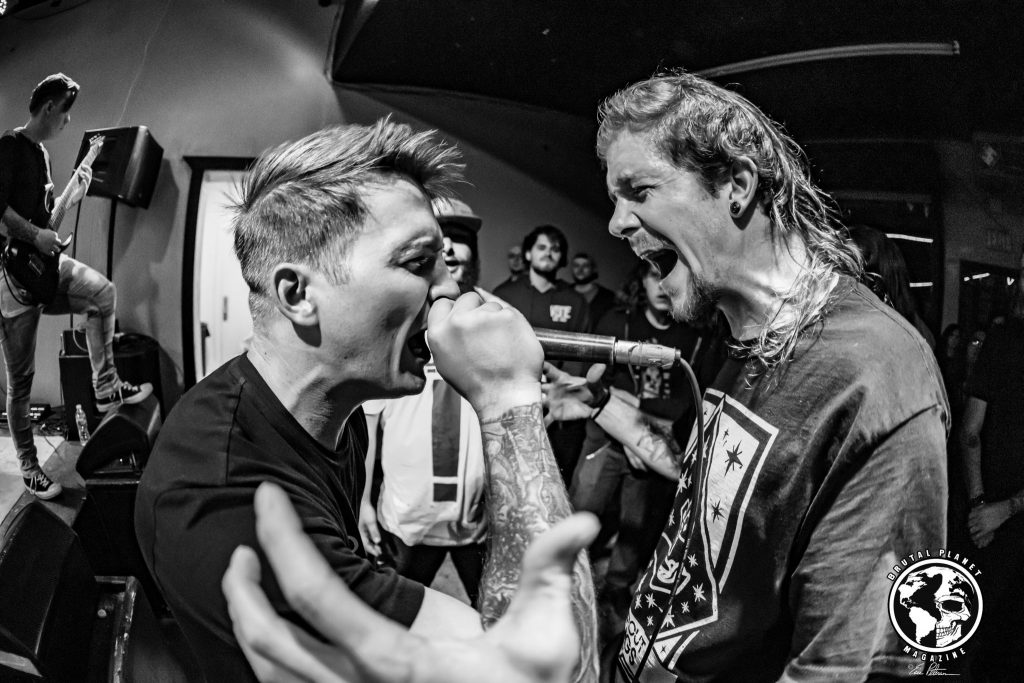 The show started and the band members came to the stage. The small stage posed a bit of a problem for Dropout Kings as they sport six members. In addition the band members are very active on stage, so to combat this problem, singer Adam Ramey spent a good amount of time with the crowd sharing vocal duties. This gave the other vocalist Eddie Wellz plenty of room to head bang and throw down some serious vocals.
The show opened with "Something Awful." It was a great way to get the crowd engaged. "Going Rogue" helped keep things heavy but provided some amazing guitar work from Chucky Guzman and Staig Flynn.
By the time Dropout Kings dove into "Street Sharks" the crowd was feeling it. The band fed off the energy by turning it up a notch. "Scratch & Claw" provided some amazing rhythm work from bassist Rob Sebastian and drummer Trevor Norgren.
After a short intro Dropout Kings broke into my favorite song from their debut album Audiodope. "Bad Day" is a song that anyone can relate. No matter if it is your boss calling you into work on your day off, or your girl opening your stuff, we have all been there. "NVM" and "503" keep the crowd in check and Dropout Kings finish off their set with the "20 Heads." This song is great on the album but live is the best way to hear it. The vocal chemistry by Adam and Edie is something that cannot be duplicated on an album.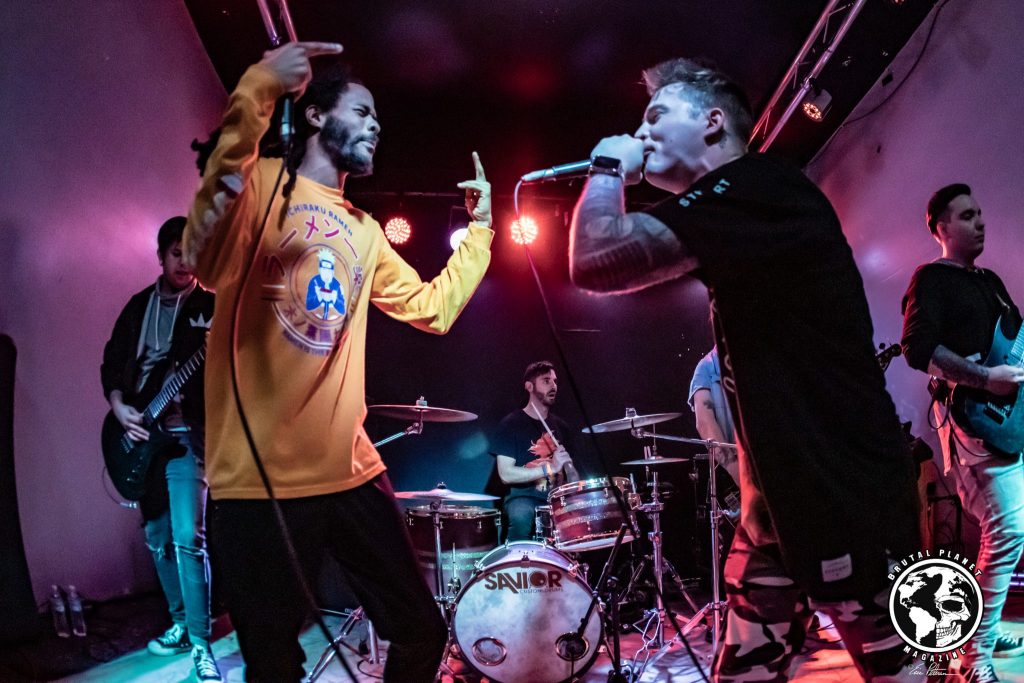 The set came to an end way too quick, but based on the positive reception and the memories created I am guessing Dropout Kings will be back again for another round someday in Salt Lake City.
[metaslider id="560″]