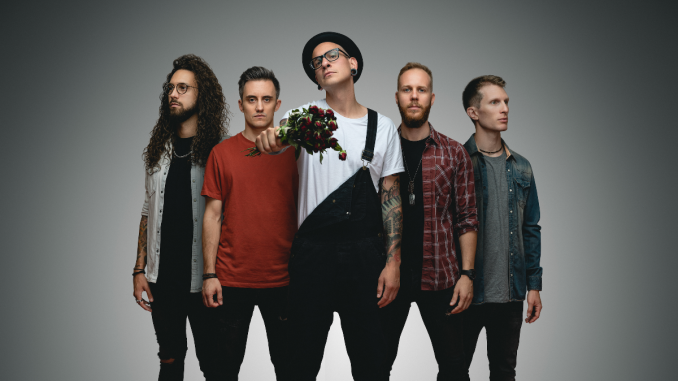 NEW ALBUM A PALE BLUE DOT OUT MARCH 5
Modern metal band DREAMSHADE will drop their fourth album A Pale Blue Dot on March 5, 2021. Pre-orders are live here + merch bundles are here.
The band has just dropped the new song "Shanghai Nights." Listen here.
"The idea of the song came out while we were touring China last year," says vocalist Kevin Calì. "We've been there three times before and wanted to create a rock 'n' roll-ish track about life on tour: the travels, the shows, the relationship with our fans, and the party. The song is about that nostalgic moment we live when the tour is over and it's time to go back home. We always feel a hole in our chest on our way back, the type of feeling you get when you leave someone you love. We sit on the plane and think about all the people we've met, with the awareness that what we do is not only important to us but involves an ever wider circle of people."
He finishes, "Since part of our life is on the road, we tried to capture that very essence in a poetic way to help the listener live through our experience. Me and the boys come from a very small town in southern Switzerland and traveling the world gives us experiences that we could hardly live otherwise. We really can't wait to meet and hug all of our fans at shows like we used to do!"
A Pale Blue Dot was mixed and mastered by Grammy-nominated producer Jacob Hansen in Denmark, who also worked on 2013's The Gift of Life.
The album includes two features — New York-based Italian pop singer Rose Villain and Darkest Hour's John Henry. The closing song "Save This" boasts a very special collaboration — the band included gang vocals from 517 Dreamshade fans from 70 different countries, all shared through WhatsApp. Because #technology.
A PALE BLUE DOT TRACK LISTING:
"Safe Harbour"
"Lightbringers"
"Question Everything"
"Step Back"
"Stone Cold Digital" (Feat. Rose Villain)
"Impulse"
"toD-eulB-elaP-(A)"
"Shanghai Nights"
"Elephant"
"Somewhere Else"
"On My Own"
"Nothing But The Truth" (Feat. John Henry of Darkest Hour)
"A Place We Called Home"
"Save This"
DREAMSHADE ARE:
Kevin Calì — Vocals
Fernando 'Fella' Di Cicco — Guitars, Vocals
Gian-Andrea Costa — Bass, programming
Luca Magri — Guitars, programming
Francesco "Fry" Ferrini — Drums