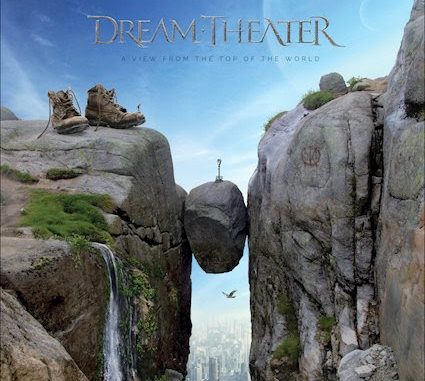 When asked who my favorite band is, I always have the same answer; It is impossible for me to narrow it down to one. It depends on the genre, my mood, the day, heck, even the weather, and so many other factors. But one thing is constant; Dream Theater will always be at the top of that list. The musical geniuses are releasing their 15th studio album, A View from the Top of the World, on 10/21/2021 via InsideOut Music / Sony Music. This newest release proves that John Petrucci is a master of guitar and a phenomenal producer as well.
While DT has had their ups and downs album-wise in the past few tries (in my opinion), this latest record has a good mix of the sound fans have come to expect from the band and a newer sound to keep it interesting. While A View from the Top of the World only has seven songs, that doesn't mean there is a lack of music, as it still clocks in at 67 minutes.
I want to start with what will surely become a new Dream Theater favorite, the title track, and the album closer. Yes, this is a beast of a song that most people would need a full-on math degree to play (not our boys, though) at a whopping 20.5 min and man, do they use every second of it. This masterpiece starts with a guitar/drum duet, somehow gives us a full orchestra feel, harps, classic Rudess keyboards, a deep bassline, and that is just the beginning. This album lyrically tackles some pretty dark stuff, and "AVFTTOTW" is about those who may take things to the edge or past it just to feel something (bungy jumping anyone?) Labrie delivers these lyrics in a way that only one of the best voices in prog-metal can. And there is no doubt that the chorus of this song will be in your head for days.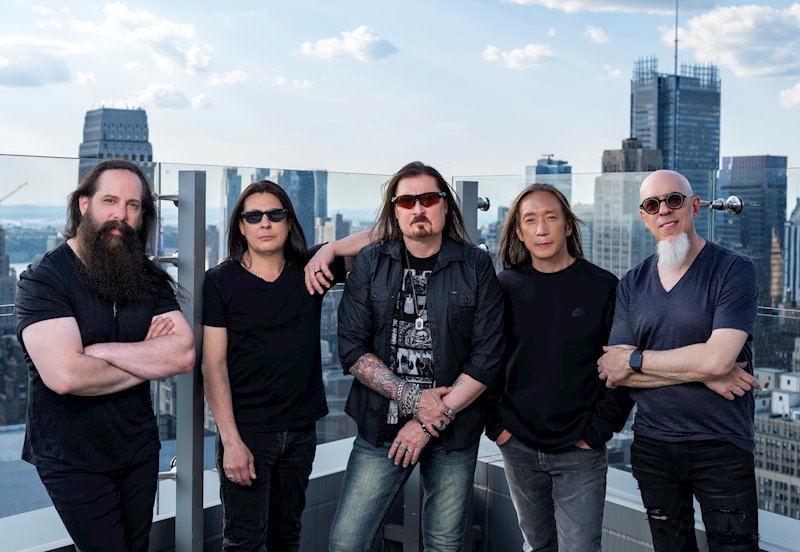 My second favorite song on the album is the third track, "Invisible Monster." Musically it takes me back to "In the Presence of Enemies" with maybe a splash of "Forsaken" thrown in. Lyrically this song hit me right in the gut. Almost everyone has dealt with some type of anxiety, depression, or other internal demons. With words like "always felt but never seen" and "beast that dwells inside my mind," DT reminds us that we are not alone.
Now, as for the album opener, "Alien," which also happened to be the first single, you are immediately hit with the entire band at a fierce tempo which, upon doing some research, is actually 17/8…yes, you read that correctly. Then we are also blessed with the soaring, gorgeous Music Man John Petrucci guitar solo. I will admit I am not the biggest fan of the vocals that have the effects, but when Labrie lets his voice fly, it is beautiful. "Answering the Call" has some great vocal harmonies and instrumental trade-offs between everyone.
"Sleeping Giant" is a track best listened to on headphones to start. Petrucci starts the song stunningly with the mix going back and forth before finally coming together once the rest of the band joins in. A little past halfway through the song at 6:30, an epic instrumental battle brings up the tempo and feels like home for any DT fan. "Transcending Time" is the most up-tempo "proggy" piece on the album. If you ask me, this will be the one that will get airplay; it has a very RUSH feel. "Awaken the Master" begins with Petrucci trying to do just that with his heavy, fast, gritty guitar. As he pulls back into a lighter rhythm to meet Rudess and the rest of the guys, it matches up perfectly with the lyrics of "angel of balance" as they continue to go back and forth.
Dream Theater has mastered prog-metal, and the fans are here for it. I would be lying if I didn't say I will always hope for another heavy Black Clouds and Silver Linings or Train of Thought type album, but for now, I will enjoy the latest gift of A View from the Top of the World.
Here's to hoping we get to see the master's at work live in early 2022!