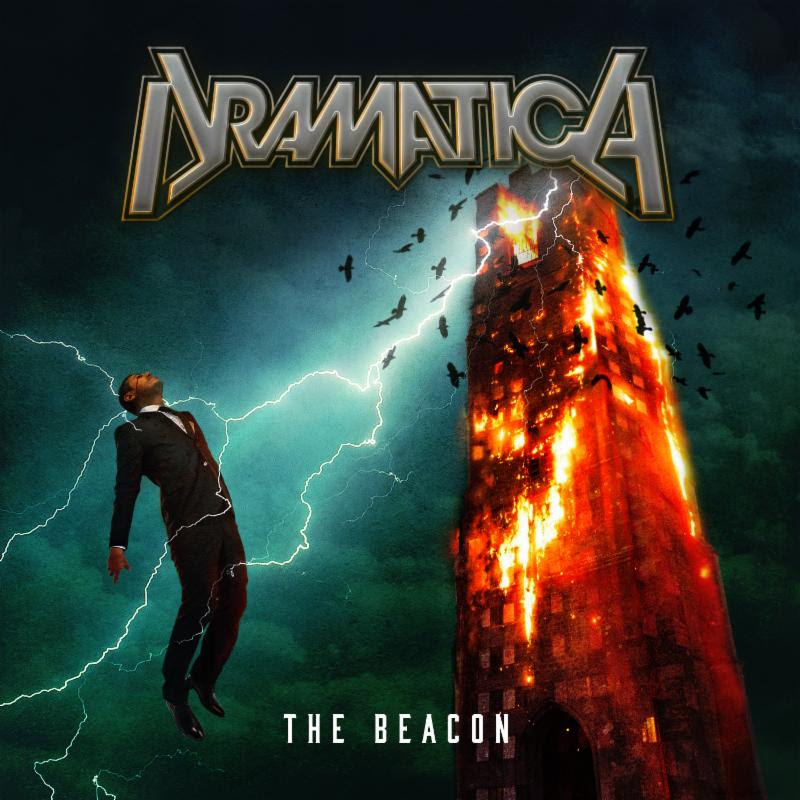 Listen to New Track "The Beacon"
Here
Veteran Texas metal band DRAMATICA has announced the release of a new single, "The Beacon," from their upcoming sophomore album, Beyond the Eyes of Deception.
"'The Beacon' is an unusual track for us," says bassist Dennis Murcia. "It is still heavily influenced by early thrash band such as Megadeth and Coroner, yet still has a classic metal sounding singer, in this case Mark Boals, who really delivers powerful vocals."
"The Beacon" is available to stream
here
.
The band's 2016 album,
Fall of Tyranny
, has also recently been made available on vinyl for the first time ever.
Fall of Tyranny
's cover art features a beautifully-jeweled skeleton captured by famed Los Angeles photographer Paul Koudounaris, well-known for his work in the field of macabre art. The vinyl release is available at select record stores and via the Record Label Music eBay
store
.
"We released the album digitally at first and people would ask us if there was a physical product," says bassist Dennis Murcia. "The vinyl does justice to the artwork, which is a photo from macabre master Paul Koudounaris. The picture is dark, yet beautiful, and features a skeleton decorated by nuns, representing many themes on the album, such as 'Fall of Tyranny' and 'Decadence.'"
DRAMATICA's classic metal style sits firmly among the traditional sounds of Metallica and Iron Maiden, with a progressive edge. Originally formed in 1989 as Decadence, the band shared stages with some of the top names of the era and recorded several demos before disbanding in 1993. In 2013, founding members Dennis Murcia (bass) and Diego Ramirez (guitar) entered the studio to record together for the first time in 20 years. The duo enlisted the help of drummer Mark Zonder (Fates Warning, Graham Bonnet) and singers Mark Boals (Yngwie Malmsteen) and Michael Vescera (Obsession, Loudness, Yngwie Malmsteen).
DRAMATICA's upcoming new album, Beyond the Eyes of Deception, is scheduled for a fall 2019 release.
DRAMATICA online: