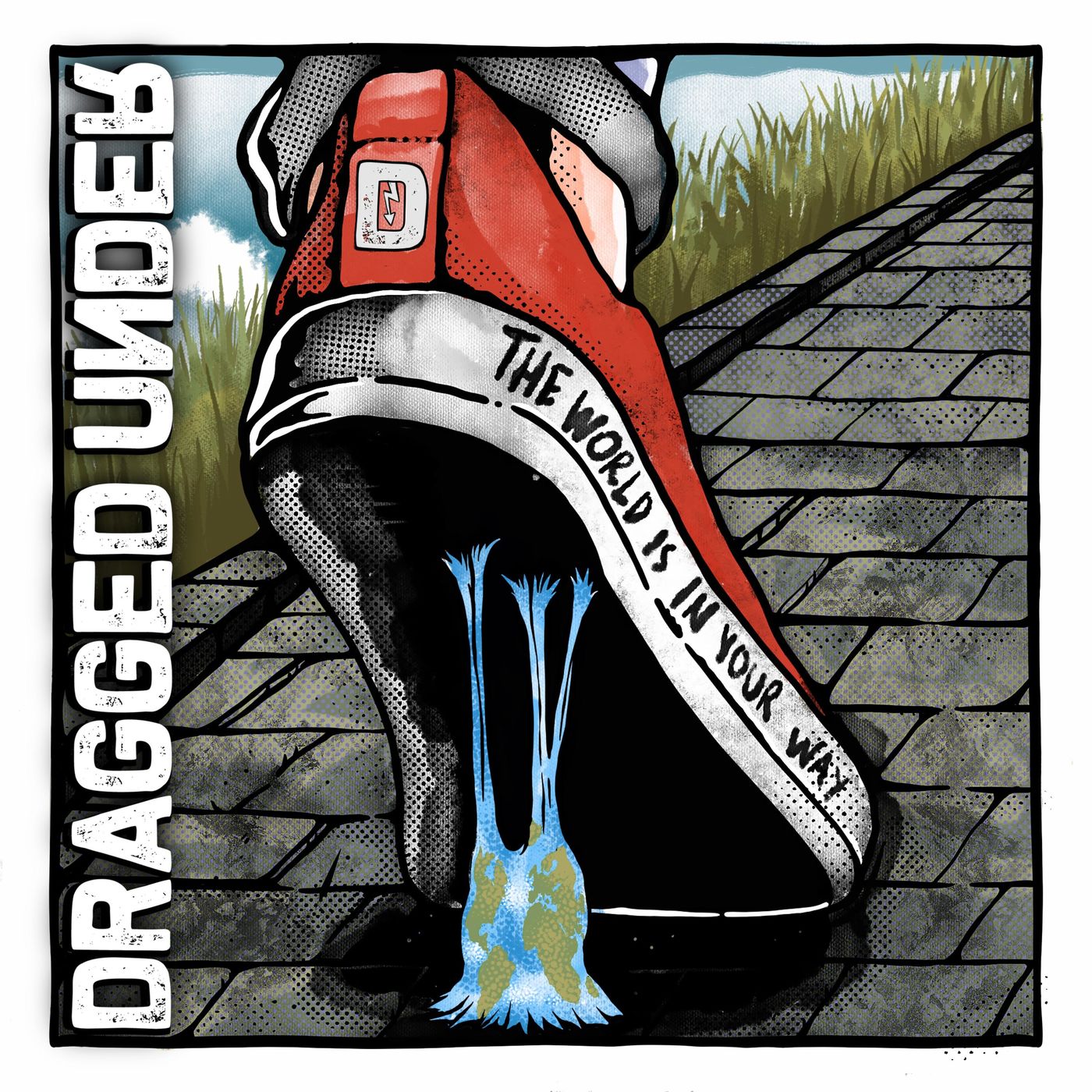 Making their formation just last year, the Seattle based band, Dragged Under, has made their debut with their album, "The World Is In Your Way." This group was born when former alternative metal band, Rest, Repose decided to start afresh after parting ways with band mates (and YouTube sensations) Jared Dines and Chris Ghazel. Taking the new band in a fresh direction, Tony Cappochi (vocals) and Ryan 'Fluff' Bruce (lead guitar) recruited Josh Wildhorn as their rhythm guitarist, Zesty Sams as their bassist, and Kalun Wertz as drummer.

Not long after their formation, the band released their first single, "Here For War" on June 8, 2019. This debut song showcased the band's ability to infuse their alternative metal roots with early 2000's post-hardcore and punk rock. After immediately gaining thousands of views on YouTube, the band released their second single, "Hypochondria" only a few days later. This song presents a slightly heavier sounds than their previous single. The riffs are sludgier and the vocals showcase Cappocchi's range.

As they continued to gain popularity, Dragged Under played their first show in Santa Cruz, California on July 27th and soon after parted ways with Sams and Wertz. Within the next several months however, they decided to make a deliberate move to continue on with new members, Hans Joseph (bass) and Kalen Anderson (drums). They also released their third single, "Riot." The bass drives the verses, while the pre-chorus is imbued with gang vocals. This song is destined to be played live and I'm guessing it will be a crowd favorite.

The drums take the forefront in "Instability." This fourth single includes whiplash riffs and a chorus you will catch yourself singing before the song is half over. The final single, and the first to be released in 2020, was "Chelsea." Normally, I'm not one to enjoy songs about relationships, nor songs that have "Whoa" as a lyrical transition, but I have to admit, Dragged Under pulls these move off quite well. These guys know what they're doing.

"The World Is In Your Way" was just released January 17, giving fans the chance to revel in the tracks that had been previously unreleased. "The Real You" is a perfect song to kick off the album, "Roots" has a groovy beat to bang your head to, and the ending track, "The Hardest Drug," will want you lusting for more. My only complaint is that at 31 minutes, Dragged Under has given us an album that is too short. I want more.

Although receiving several offers, the band has turned down signing to a label. With their song plays numbering in the tens of thousands online, and a current tour with The Used, it's not surprising that they want to remain unsigned. The world may be in their way, but a bigger fan base will be dragged under them in no time.