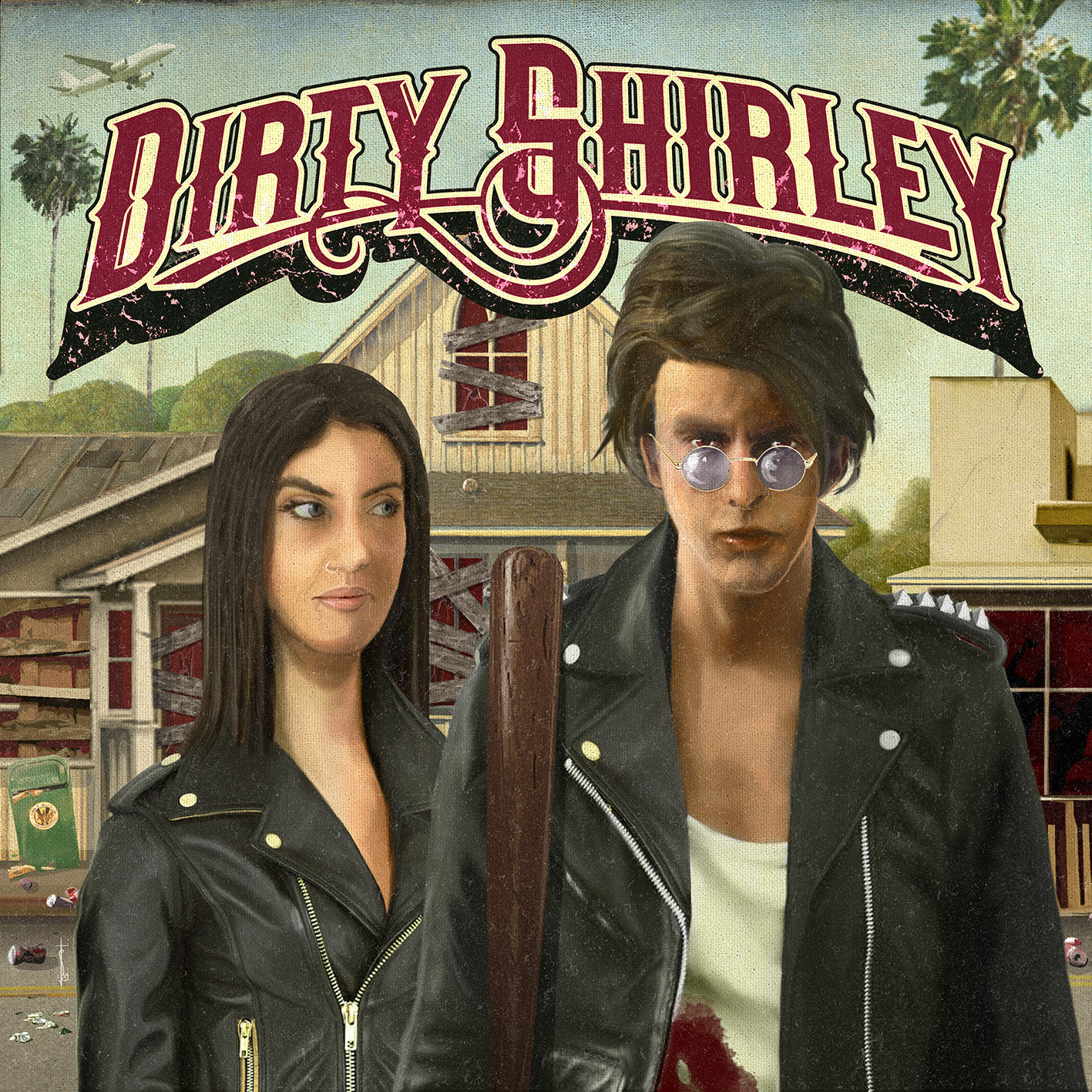 Coming from the always grinding George Lynch, Dirty Shirley is his latest project to be released. This 11-track album captures a feel and sound that I feel is among the best project Lynch has put together. The album opens with the first single, "Here Comes The King." This track is a sultry, bluesy and hard-hitting masterpiece lead by powerhouse vocalist Dino Jelusic. Lynch and Dino are accompanied by monsters driving the album with Trevor Roxx on bass and Will Hunt on drums.

Speaking of bluesy tracks, the second track up is "Dirty Blues." It is laden with a mix of dirty, distorted guitars and some clean fingerpicked licks. Without a doubt, another home run of a track. This is a track where you hold a grimace and your head is swaying to the beat. It is also their next single released. Once that track is over you are hit with a down-tuned, sludgy and still bluesy track of "I Disappear." I wish I could put in writing how catchy this song is lead by Lynch's licks.

Big bombastic beats mixed with gritty and bluesy vocals and guitars are a recipe for success. Dino's killer pipes are a mix of David Coverdale of Whitesnake and Ronnie James Dio. In my opinion two of the most powerful and powerhouse vocalist of their genre's. Now look, I could give you a track by track review. There is no need for that. This album is badass! It gives us a killer start to 2020. Lynch knocked it out of the ballpark with Dino on vocals.

I can't wait to see these guys play live. They can play this album in its entirety and I would be absolutely satisfied. I would absolutely love to hear Dino sing some Lynch Mob while on tour….hint….hint. I have no doubt he will kill it! Make sure to support this band by purchasing the album, merch, seeing them live and streaming their music. Dirty Shirley will be released on 1/24/20 via Frontiers Music s.r.l.

Tracklisting: " Here Comes The King, Dirty Blues, I Disappear, The Dying, Last Man Standing, Siren Song, The Voice Of A Soul, Cold, Escalator, Higher, Grand Master"