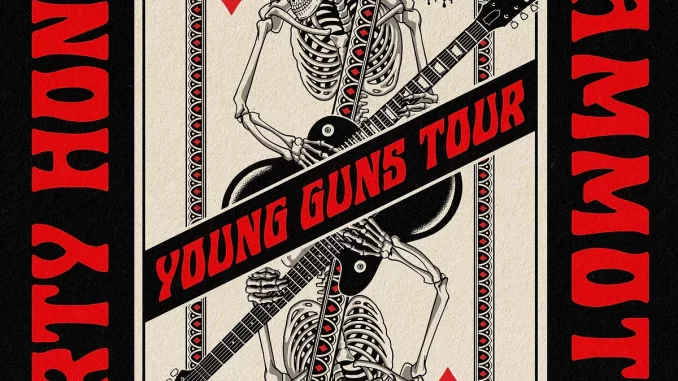 Story by: Emily Tipping
The Young Guns Tour played its second night proving that rock n' roll lives on. The tour pairs the unequaled, generational talent of Mammoth WVH and the up-and-coming Dirty Honey. These youthful bands shined in Salt Lake City, Utah February 21st, 2022 and the talent was warlmy welcomed downtown at The Depot.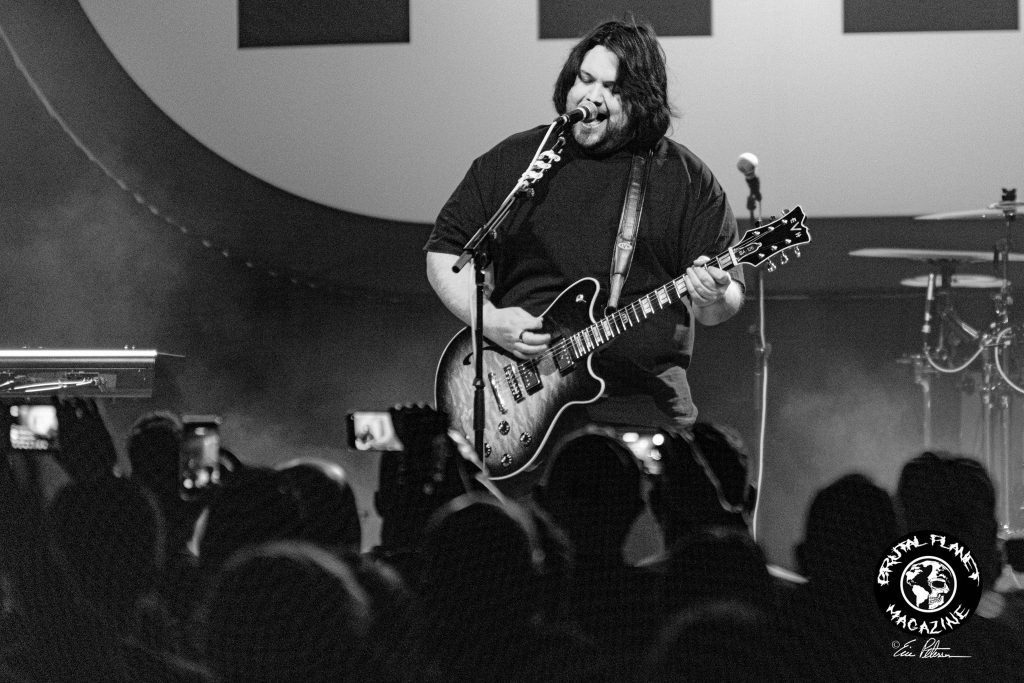 Mammoth WVH is the needle-in-a-haystack of new rock n' roll bands made up of Wolfgang Van Halen, Jon Jourdan playing guitar, Ronnie Ficarro on bass and Garrett Whitlock pounding the drums. Wolfgang, the son of the late great Eddie Van Halen, opened the show with "Mammoth." The self-titled track nickname conveying the positive message that "anything is possible."
Next up was "Mr. Ed" a song that is encompassed by a great hook, a classic chorus and a screaming guitar solo – everything you could want in a great rock song. "Epiphany" highlighted Wolfgang's gentle tenor voice as he harmonized effortlessly with guitarists' Jourdan and Ficarro. "Horribly Right" was a horribly accurate song lyrically, and it had the fans going wild. "You'll Be the One" had a blistering guitar solo from Jon who shredded his guitar horizontally. "Stone" continued the set with a sexy Deftones type feel. "I Don't Know At All" was played for only the second time ever live and it revealed how well these young guns are syncopated when all four rock in unison.
A live moment so beautiful to see, not just to hear, "Think It Over" reminded me how important it is to keep the rock alive and carry the torch forward. "You're To Blame" was a song that had an upward driving beat and showcased Wolfgang's vibrato.
The show hit it's peak when the Grammy nominated tearjerker "Distance" poured out of Wolfgang. The song is about his father and their unbreakable connection.
As the set continued, Mammoth WVH played a cover, Alice In Chains "Them Bones." The song was executed as precisely and cleanly as the whole set. The band finished strong with chart topping "Don't Back Down." This is a song that mirrored the whole show and showcased Wolfgang's skills, playing the keyboard, shredding a guitar, all while singing in perfect pitch. Mammoth MVH has enthusiasm and stamina coupled with technique and flair. The band is already on track to be a huge success.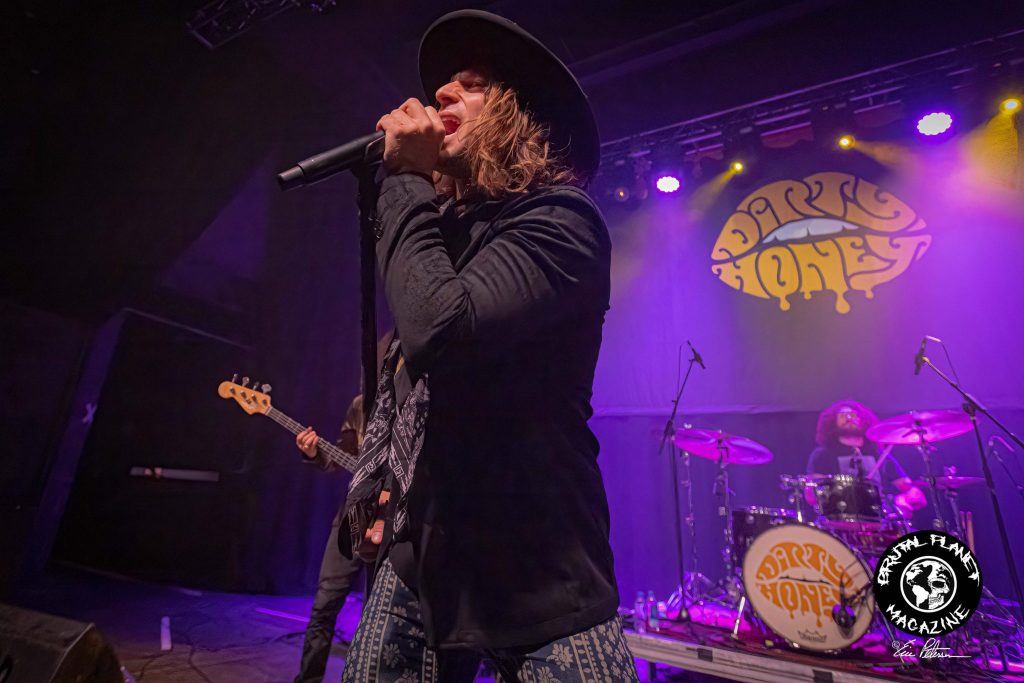 If Mammoth WVH is the silver needle in the stack, then Dirty Honey was like finding a shiny penny – heads up. This Californian foursome harnessed everything it takes to get the attention of the rock listener. A zephyr like, blues infused, heavy, classic rock and roll band. Singer Marc LaBelle has a Chris Robinson style crossed with Robert Plant and Axl Rose-like screams.
Dirty Honey started out with "California Dreamin" while energetically sharing spaces and getting used to the feel and size of the stage. "Break You" broke us into this incredible sound with a ringing guitar that gets jostled for reverb. "Heartbreaker" showed off Marc's breath control that seemed unimaginable. John then puckered his lips for an intense solo in "The Wire". "
Take My Hand" was followed by "Tied Up" while Dirty Honey continued to mesmerize the crowd. The beat slowed a bit and "Down The Road" began giving the crowd a chance to catch up emotionally. "Gypsy" showcased drummer, Corey Coverstone's skills in keeping perfect time, then the band took on a cover of Prince's, "Let's Go Crazy". The heavier and slower interpretation of this classic was followed by "Another Last Time."
Marc jumped down into the audience, taking pictures and video with other people's phones, singing and teasing the girls upfront. When the song "When I'm Gone" was played and each band member took a moment to sparkle with their own short solo. Dirty Honey closed out the show with their hit "Rolling 7s" a song that gleams so brightly it could easily go gold.
The Young Guns Tour continues through North America as the popularity of both bands' continues to grow. They continue to wow crowds night after night with a combination of swagger and musical chemistry. Don't miss your chance to see guitar pics fly through the crowds as the axe slinging Young Guns shred the stage in a town near you!