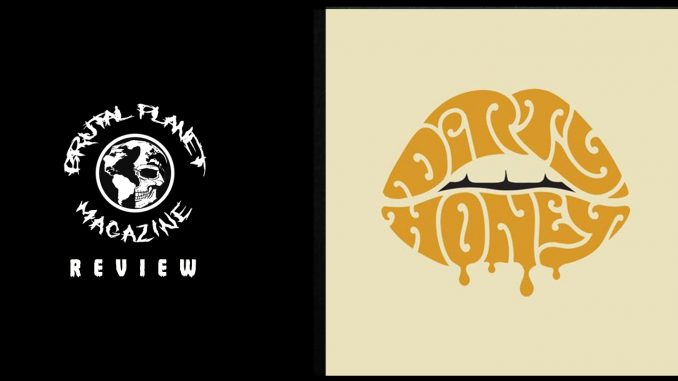 It was pre-pandemic. October 8th, 2019 to be exact. I was super excited to see one of my favorite bands, Alter Bridge, play at a venue only a few miles from my house in Saint Paul, Minnesota. I have been to a lot of live shows before and to be honest, all too often, the opening bands really aren't that good. However, that was definitely not the case on that autumn evening. The opening act was a Los Angeles-based band called Dirty Honey and they blew everyone in that three-thousand capacity venue away. The moment they started playing their opening song, "Scars," I knew this band was going to make it in the "big time." I usually use Spotify to listen to music but I will occasionally purchase music if I really like or want to support a band. That night, I purchased Dirty Honey's self-titled EP and with excitement, began following this unsigned band and watched as they sold out every show of their early 2020 headlining tour.

Now, the band (Marc LaBelle – vocals, John Notto – guitar, Justin Smolian – bass, Corey Coverstone – drums) is releasing their first full-length record, "Dirty Honey" on April 23rd. As was with their 2019 EP, Dirty Honey teamed up with legendary producer Nick DiDia (Pearl Jam, Train, Audioslave, Stone Temple Pilots). Because of the pandemic, the band had to cancel their recording plans in Australia and entered the studio in Los Angeles while DiDia joined via the internet. In a recent interview, vocalist Marc LaBelle states, "[Nick] was able to listen to what we were laying down in real-time, through this app. It was like he was in the room with us. It was surprisingly seamless the way it all went down." As was with many bands in 2020, the COVID shutdowns gave musicians the opportunity to work longer on their material. Drummer Corey Coverstone says, "Because of the pandemic, we had a lot more time to write and prepare, which was great. It meant that we were able to workshop the songs a lot more, and I think it really made a difference."
Their first single, "California Dreamin'" was actually one of the last songs they wrote for the new record. It debuted March 4 and was received with extremely positive reviews. Many young rock fans are excited that there is finally a band that is bringing the classic sound back to the genre. Guitarist John Notto opens the song with a short finger-picking intro and catchy riff. John is also an extremely good soloThe music video features a nice car, a beautiful woman, and a door; which, the band left in one of its filming locations and promised lifetime Dirty Honey tickets to the first fan to find it and document the discovery with a selfie. If you haven't heard the single or seen the video, check it out here. It is a great way to be introduced to this incredible band.

Anyone familiar with "classic rock" will be able to make a long list of Dirty Honey's influences- even if you've never heard the band talk about them in an interview. This quartet from California is not a copycat band. They are just REALLY good at taking everything you love about bands like Aerosmith, Led Zeppelin, and Audioslave and somehow making it their own. One of my absolute favorite things about Dirty Honey is the fact that the bass lines are strong and not hidden in the mix. When you listen to most bands, it is hard to pick out the bass unless you're really listening for it. Dirty Honey, however, knows the talent they have in Justin Smolian and gives him the stage he deserves.
This debut full-length is a solid release from the band. Each song is well written, catchy, and easy to connect with. My only complaint is that there are only eight songs; I would love to have two to four more on a full-length- especially when the music is exceptional like this! All-in-all, this self-titled album is an amazing debut from this hot new band and I highly recommend purchasing the album to support them. "Classic Rock" step aside, Dirty Honey has arrived.