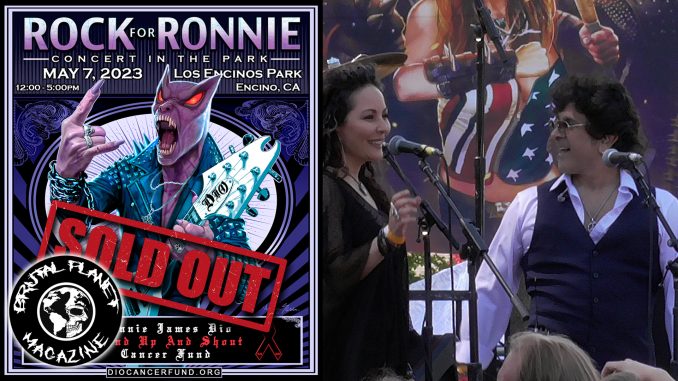 Ronnie James Dio's widow Wendy Dio put together the Dio Cancer Fund to honor Ronnie's legacy by helping the fight against cancer. The Rock for Ronnie Concert in the Park is a day of music, food, and fun benefiting the Ronnie James Dio Stand Up and Shout Cancer Fund. Hosted by Eddie Trunk, this event is to raise awareness & funds for cancer prevention and research.
The main event of the day was DIO Disciples, a Dio tribute featuring Terry Ilous (XYZ, GREAT WHITE) and Dyna Shirasaki (THUNDHERSTRUCK), guitarist Ira Black (BULLETBOYS, VIO-LENCE), and bassist Bjorn Englen (YNGWIE MALMSTEEN) alongside former DIO members Scott Warren (keyboards) and Simon Wright (drums).
The event also featured a lot of other high-profile players from the metal world including Van Halen tribute band Atomic Punks, Marq Torian (lead vocalist of Bulletboys), Doug Pinnick (Kings X), Jesse Hughes (Eagles of Death Metal) and more.
Several collectors items were raffled off to raise money for the fight against cancer and the event was just an all around great time for all involved. Check out our video and photo coverage.
Dio Disciples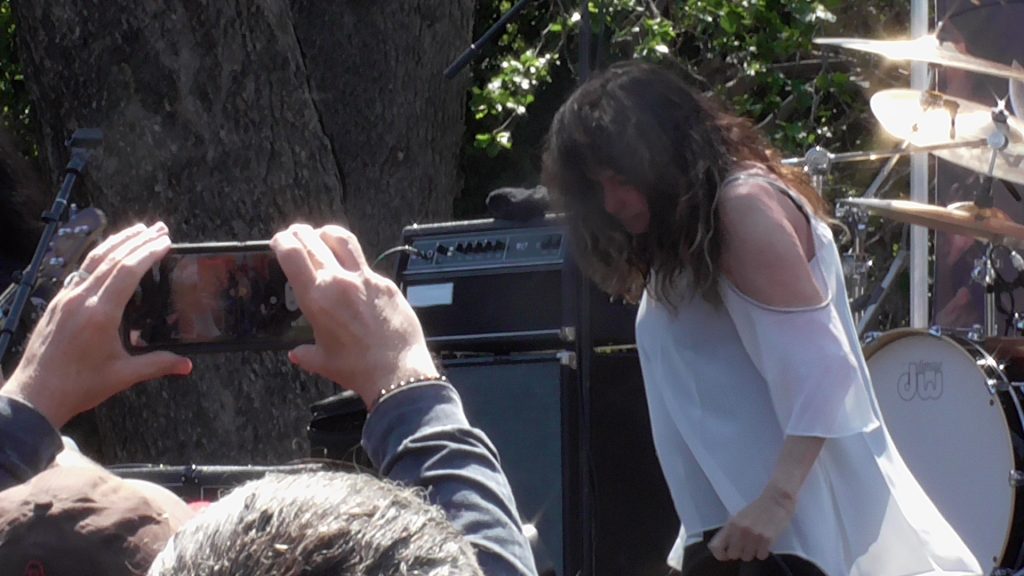 Doug Pinnick (Kings X)
Marq Torian (Bulletboys)
Atomic Punks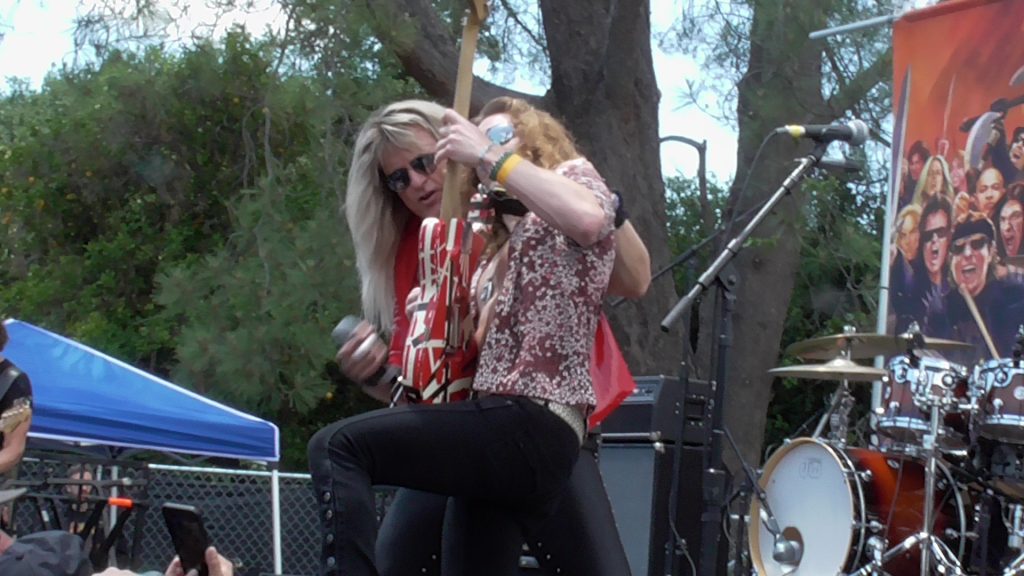 Steamroller