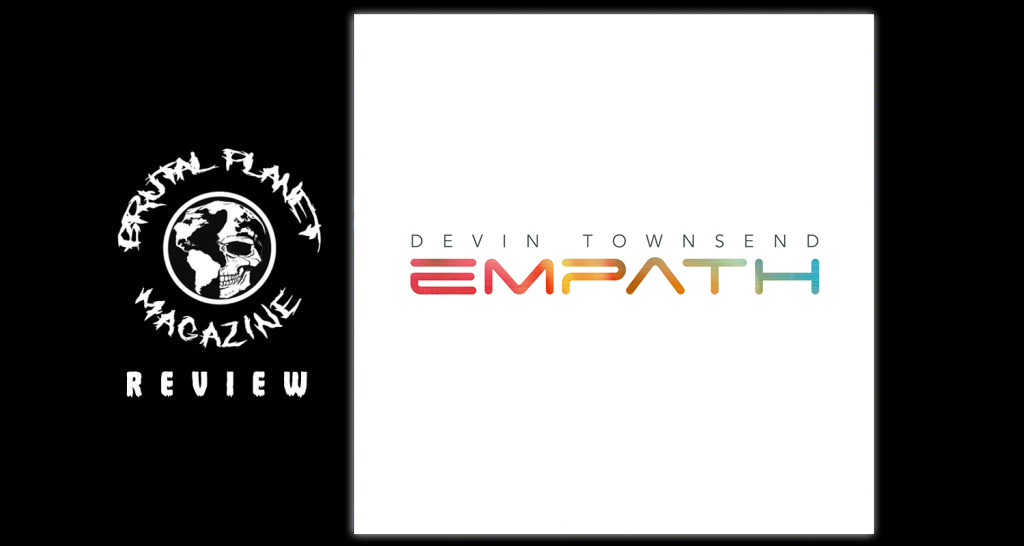 My knowledge of the man Devin Townsend begins with his days fronting the brutally heavy Strapping Young Lad. If you've never heard songs like this one – or this one… and you like metal – go listen to those and get back to me. Townsend was the vocalist on Steve Vai's "Sex & Religion" album and went on to form his own band and solo projects following that job.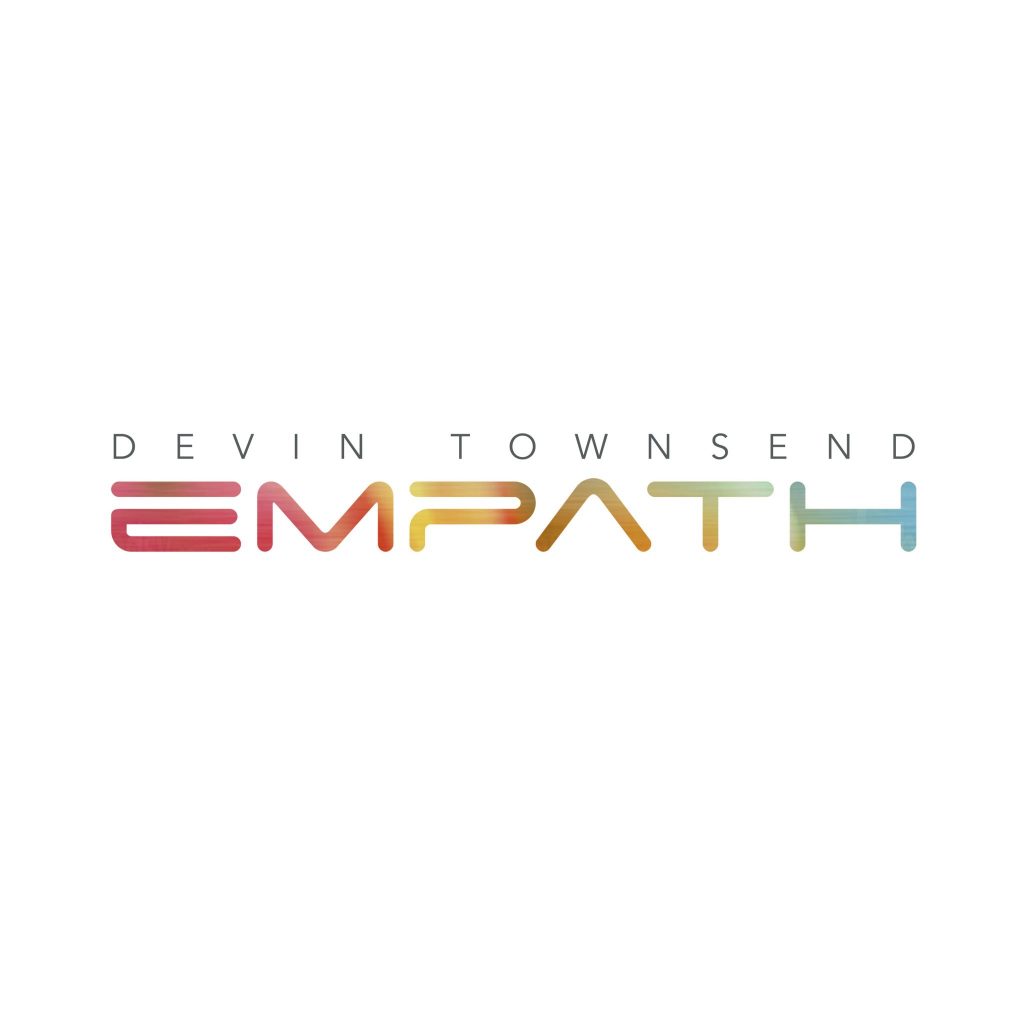 So jumping into Empath the new solo album by Mr. Townsend was an interesting trip for me. It's much more progressive and dynamic than a lot of the Strapping Young Lad stuff but not any less heavy when it decides to be.
The album starts with a wispy introduction called "Castaway" that sounds like you're lying on a deserted island in the sun. Seagulls screech in the distance and you can hear the waves rolling up on the shore. This evolves into the 2nd track "Genesis" which is a prog metal epic in the realm of Dream Theater or Symphony X. It jumps around from melodic almost pop segments into extreme metal and prog. (The Canadian connection between Townsend and the forefathers of Prog Rock – Rush – is not lost on me.)
The 3rd track "Spirits Will Collide" begins with a gospel rock feel. Townsend pairs a slow rock groove with a full choir and makes it work quite well. The song eventually builds into a huge anthemic chorus with a literal wall of voices that surrounding you with melody. The song ends with birds chirping in a forest as a nice segue.
The 4th track "Evermore" sounds like it could be in the next Lord of the Rings film. It has a great D&D feel with an epic string and vocal section. Townsend is able to bring in the heavy and then break down into an almost "Yes" like segment. This song in particular sounds very prog – echoes of bands like Yes, Gentle Giant and early Genesis are very prominent. Near the end of the track it switches to a groove metal riff that reminded me a lot of the older Coheed and Cambria stuff until Townsend's rugged metal voice jumps back into the mix. This is another really well constructed piece of music here. Townsend has a way of doing the "fantasy metal" thing without coming off as corny or contrived.
Track 5 "Sprite" begins with a British man reciting a poem about a bird. This is the most mellow track on the album so far. It continues to weave through shifts in style and tempo but sounds like it could be featured in a JRR Tolkien film.
Track 6 "Hear Me" is more the Devin I know – it opens with a brutal metal riff and full throated scream. Then breaks into some very heavy grooves with string arrangements beneath them. He brings in a female vocalist to sing a melodic build up before Devin comes back in growling: "All the world is bleeding… " This is definitely one of the heavier tracks on the record and the death metal style vocals and guitar riffs near the end are heavy as f**k.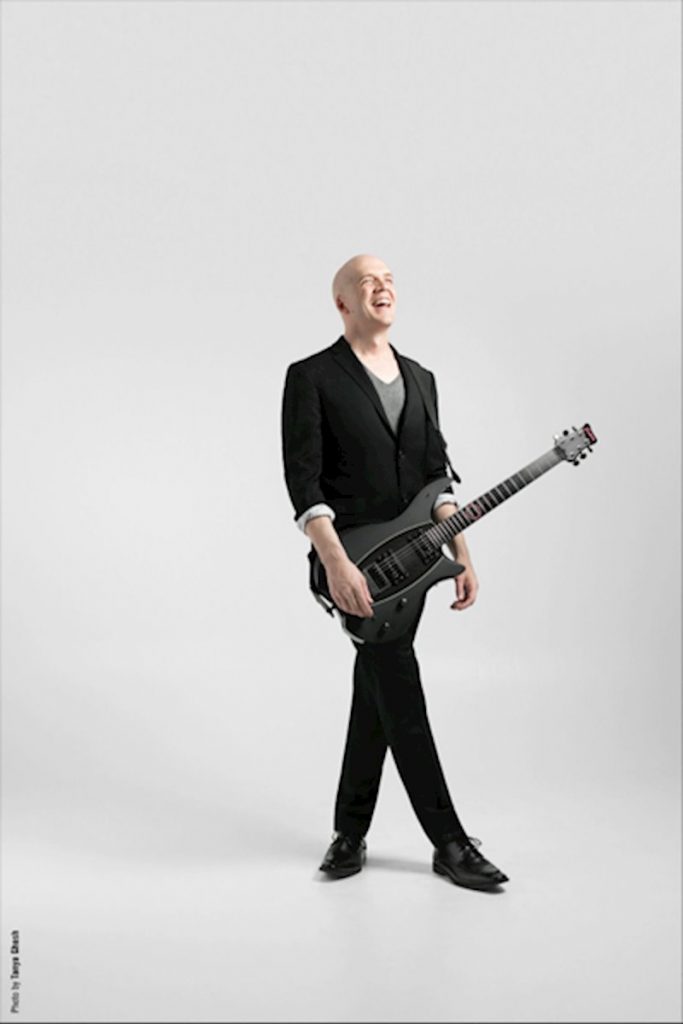 Track 7 "Why" is almost an opera song with Townsend crooning over a choir of back up singers. The song slowly builds into a heavy groove with bells and a full orchestra before dropping off.
Track 8 "Borderlands" is an 11+ minute juggernaut that starts out with an almost folk / reggae feel. This track really shows how diverse of a musician Townsend can be. As the song evolves there are tones of bands like Mr. Bungle and Muse – off kilter and sarcastic vocal lines, and even the famous reggaeton airhorn sample. There are abrupt jumps and the song then takes on a heavy metal groove before breaking down into a dreamy synth atmosphere.
Track 9 "Requiem" is essentially a piece of film music. It pairs an ethereal sounding choir with a soundtrack like string arrangement. It works as a bridge between "Borderlands" and the final track…
Track 10 "Singularity" begins like a Pink Floyd song. Rich symphonic arrangements and bluesy guitar tinkering. The song eventually builds into something that is fast, brutal and heavy as fuck. Very in line with the Strapping Young Lad version of Devin Townsend that I know and love. It's a great way to cap off an epic album.
One of the things I personally dislike about the prog genre is that sometimes it feels like bands are overplaying just to be "prog" or for the sake of showing off their chops. On Empath, Townsend does a great job of being prog but not being obnoxious about it. The songs are well constructed and each part works to compliment the overall flow of the song, nothing feels out of place, like it was forced into the song to show how musical he can be.