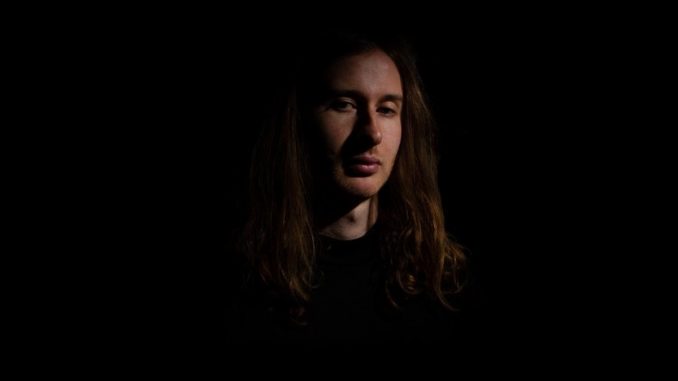 Melodic Death-Prog trailblazer DESSIDERIUM has released the second single from their upcoming studio album! Clocking in at over 14 minutes, the constantly shape-shifting new song is the title track of their The Artisan Era debut, 'Aria'! Fans can check out "Aria" via the visualizer found below.
The brainchild of Southern California native Alex Haddad, Dessiderium started out as a passion project for the multi-faceted artist, with the band's first two albums ('Life Was A Blur' & 'Rain Gates') being recorded and produced in his bedroom. However, the band's third LP, 'Shadow Burn', would establish it as a legitimate force within the underground metal scene – highlighting elements of melodic arrangements, hyper-aggressive death instrumentals, and emotionally vulnerable lyrical themes.
Aria will see a December 10th, 2021 release via The Artisan Era.
DESSIDERIUM – "Aria" (Visualizer)
'Aria' Tracklist:

1. "White Morning"

2. "Pale"

3. "Aria"

4. "Moon Lust Delirium"

5. "The Persecution Complex"
Musically, 'Aria' marks a return to the long-form style of songwriting from Dessiderium. Songs weave in and out of acrobatic riffing, calming transitions, and dense walls of sound, all while forming a cohesive narrative. The story is told episodically, following the song-to-song evolution of a nameless protagonist who forms an ever-growing obsession with a reoccurring lucid dream figure named Aria. It is through this concept that the album explores broader themes of love, lust, infatuation, isolation, nostalgia, and death. Ultimately, through its music and words, Aria pays recognition to both the esoteric beauty and inevitable damage of living life through escapism.
About DESSIDERIUM:
Dessiderium is the musical diary of Alex Haddad, founded in Southern California, and remaining active in the Sonoran Desert. The first two albums, Life Was A Blur and Rain Gates, were quietly released bedroom recordings that demonstrated early promise in the progressive metal project's distinctive take on metal. On its third release, Shadow Burn, Dessiderium established itself as an authentic presence in the underground metal scene, offering its blend of hyper-melodic, complex music, paired with a haunting sense of vulnerability through lyrical themes. With an ever-expanding body of work and plans for a live-performing lineup, the year 2021 marks the true beginning for Dessiderium.