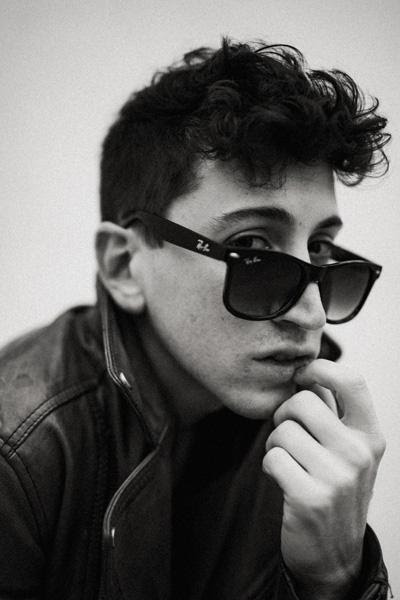 "'Nothing Personal' is about loneliness through the lens of eternity.
It's rooted in how we can take the most extreme actions
to avoid being locked alone with our own thoughts.
I think craving love motivates everything we humans do." – Des Rocs
Des Rocs

Photo credit: Ashley Osborn
LOS ANGELES, CA – Friday, October 30, 2020 — Des Rocs, the musical madman who creates his art in an underground lair somewhere in Queens, today sees the release of "Nothing Personal," a brand new song from his upcoming EP,
This Is Our Life
, due out December 4 (300 Entertainment). Musically and lyrically, "Nothing Personal" is a wild ride of domination and fantasy with a manic groove …"I found you sleeping in my coffin…Pale white and in your favorite party dress.." As a good friend said, "After hearing this, I need an intervention." You can check out "Nothing Personal"
HERE
.
# # #
ABOUT DES ROCS:
Des Rocs is Rock 'N roll. A fourth generation New Yorker and pizza maker, his authenticity, coupled with his obsessive drive to create, has spawned an undeniable force off nature. His music builds upon its deep and soulful rock roots and applies a sadistic, frenetic twist. Des delivers Rock 'N Roll to the modern landscape, enriched with the deep reverence to the history of the art form. His upcoming EP, This Is Our Life, is an anthemic celebration of our greatest tragedies becoming our greatest strengths. The EP captures the true triumph in our flaws, and the clarity found somewhere at the end of our rope.