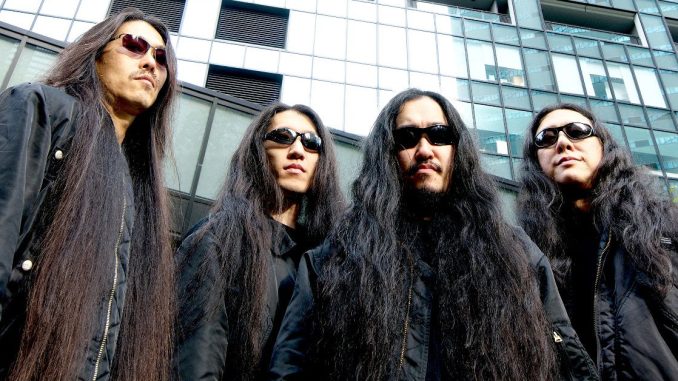 Tokyo's death metal trailblazer DEFILED will be releasing a brand new album, 'The Highest Level,' on April 28, 2023 via Season of Mist! The band is now sharing a the music video for the brand new song, "Red World," which can be found HERE.
DEFILED comments, "The small, claustrophobic room in this video may remind you of Room 101 in the movie '1984.' If so, you are right. Haven't you ever felt that since Covid, the world has become more and more surveillance oriented and peer pressure driven? We made this song to capture the update in the world. However, it is not a specific condemnation of any particular country or group. We deliberately try to construct a perspective that is abstract and metaphorical. The themes we deal with are heavy and dark, and they are filled with our own irony. But we hope the world will become a better place. We hope you enjoy the video."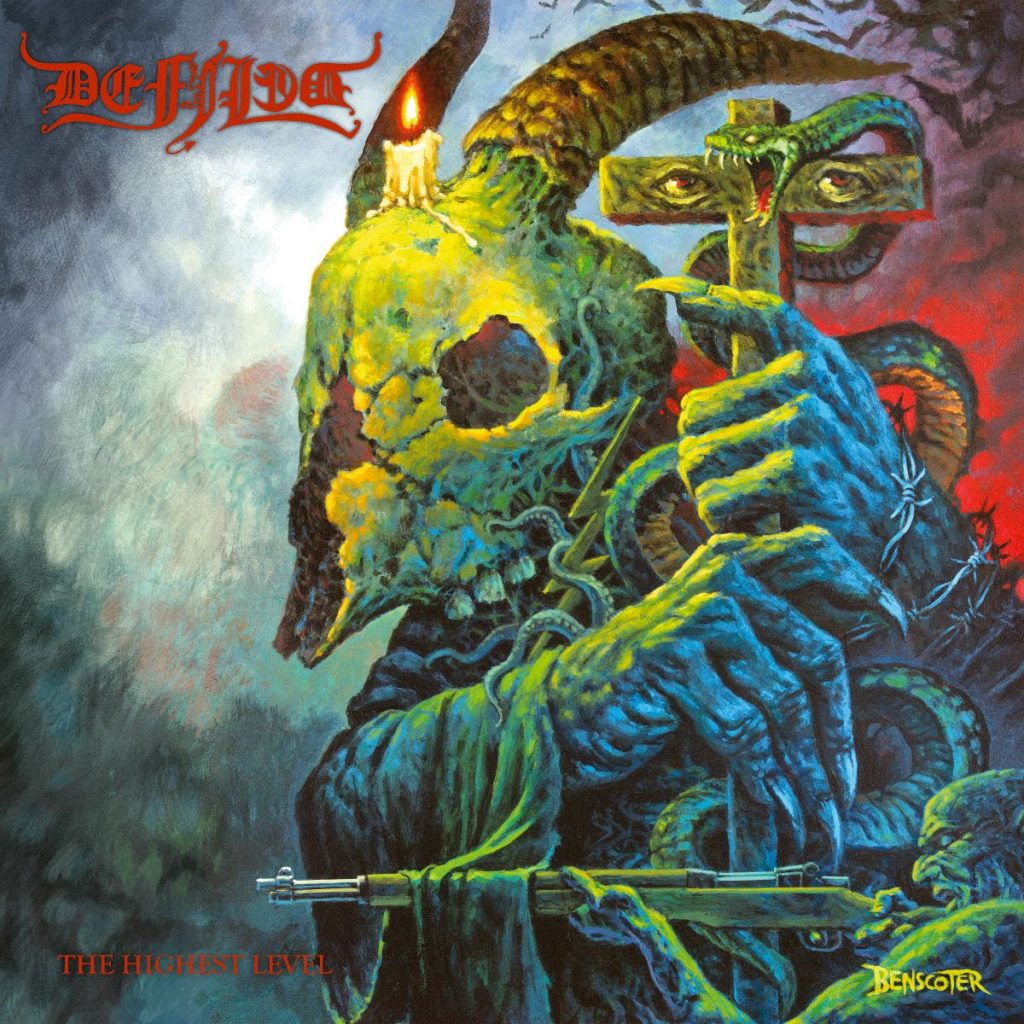 'The Highest Level' can be pre-ordered HERE and pre-saved on streaming services HERE.
Moreover, 2023 marks a seminal year for DEFILED as it celebrates three decades since the release of their first demo and twenty years since the Japanese death dealers formed a union with Season of Mist!
The band will be celebrating this release with a headlining tour of Japan starting from April 28 until it concludes on May 10. Then, then band will join HATE and VADER for three Japanese dates in June. The full itinerary can be found below!
Track-list:
1. Off-limits (02:35) [WATCH]
2. Stealth (03:11)
3. The Highest Level (03:17) [WATCH]
4. Entrapped (03:16)
5. The Status Quo (02:32)
6. Warmonger (02:37)
7. Demonization (03:29)
8. Inquisition (03:39)
9. Madness Accelerated (02:11)
10. Delusion (02:54)
11. Only the Strongest Survive (02:54)
12. Red World (04:06) [WATCH]
13. The Last Straw (03:25)
14. Requiem (02:43)
15. The Speech (00:36)
Total (43:17)
Tour Dates:
DEFILED Live Dates (Japan 2023):
28 Apr 23 Yokohama (JP) El Puente
29 Apr 23 Tokyo (JP) Earthdom
30 Apr 23 Sendai (JP) Solfa
01 May 23 Koriyama (JP) Peak Action
02 May 23 Niigata (JP) Flower Pop
03 May 23 Nagano (JP) The Venue
04 May 23 Nagoya (JP) Daytrive
05 May 23 Kyoto (JP) Trust
06 May 23 Osaka (JP) Hokage
07 May 23 Takamatsu (JP) Toonice
08 May 23 Syunan (JP) Rise 
09 May 23 Fukuoka (JP) Reflex
10 May 23 Okayama (JP) Ark
09 Jun 23 Tokyo (JP) WWW (Vader + Hate)
10 Jun 23 Nagoya (JP) Holiday Next (Vader + Hate)
11 Jun 23 Osaka (JP) Zeela (Vader + Hate)