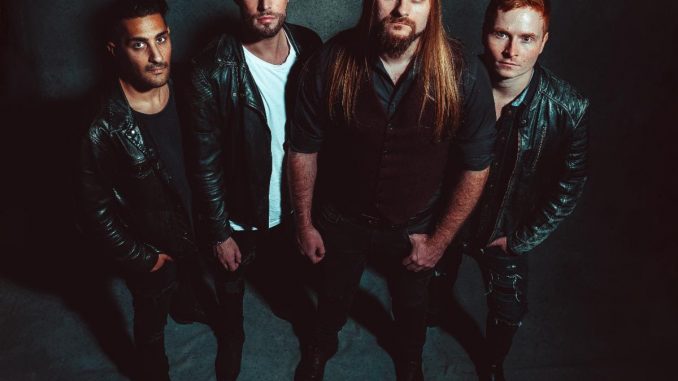 DEFECTO is following up the release of their third studio album, 'Duality', with a brand new music video for the track "The Uninvited"; a progressive heavy metal anthem taken from last fall's full-length effort.
The band comments:
"'The Uninvited' is one of the most uncompromising tracks on 'Duality'. We wanted to combine the beast of prog metal with uplifting melodic passages. This is a fun track to play live, which we very much hope to do soon!
DEFECTO – "The Uninvited" (Official Video)
Danish metal act DEFECTO's dive into the metal scene has been both successful and hectic. Just a year after the release of their debut, they were offered supporting slots for both Metallica and Rammstein. Defecto played numerous sold-out shows, both domestic as well as around Europe. In addition, they also played some of Europe's biggest rock festivals. This gave the band a reputation of being a solid live act. The millions of streams that Defecto has reached in their career so far also show that there is something deeper and more meaningful in their music that the fans love about Defecto.
Last fall the release of the bands' third album, "Duality". saw the light of day. It's a combination of both light and dark, and the culmination of what Defecto stands for.
Defecto has in their native country, Denmark, been nominated by Gaffa Magazine for the prestigious Gaffa award not once but twice; best Danish band and best hard rock/metal album release of 2020 for the album Duality. The album just re-entered the Swedish hardrock/metal album charts at position 20 in good company with bands like AC/DC, Metallica, Rammstein and Volbeat.