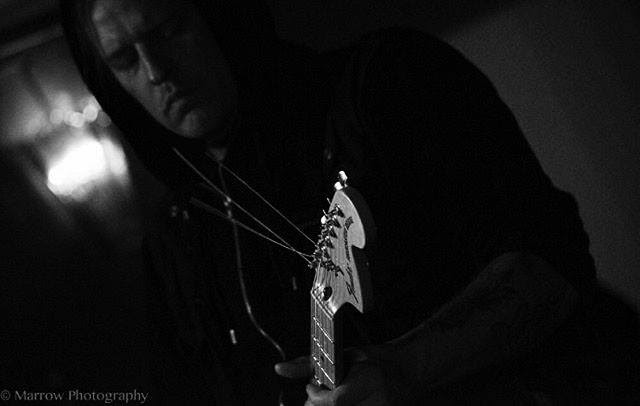 Album Sees Release Friday Through Disorder Recordings
Stream DEEPER GRAVES' Open Roads HERE.
PopMatters is now streaming Open Roads, the expansive debut album from newly-formed DEEPER GRAVES – the solo project of Jeff Wilson (Chrome Waves, ex-Nachtmystium). The record will see release this Friday through Wilson's own Disorder Recordings.
Wilson offers with the album's release, "A solo record has been something I've been meaning to do for quite some time now. Unfortunately, other bands, work, touring, and life in general always got in the way. Happy to finally have these songs finished up and out into the world after so long. Special thanks to the folks that helped make this happen. Hope you all enjoy. Stay safe out there."
Writes PopMatters, "Rather than an all-out extreme metal assault, DEEPER GRAVES find nuance and appeal as much to fans of Wilson's past work as it does to lovers of Bauhaus, Joy Division, and post-punk acolytes… Cinematic in scope and sound, deeply reflective, and a reflection of the multi-faceted complexities of Wilson's compositions, Open Roads is aptly-titled and a prime introduction to this particular voice."
Stream DEEPER GRAVES' entire Open Roads debut early only at PopMatters RIGHT HERE.
Open Roads
sees release this Friday, July 3rd on all digital platforms and limited CD through Disorder Recordings. Find preorders where "Ode To War" is streaming
HERE
and see the video for "Leave This World"
HERE
.
Far removed from the metal output he is known for releasing over the past two decades or more, with DEEPER GRAVES, Wilson creates lush soundscapes and slow-paced rock movements that venture further into the realms of his post-punk, shoegaze, and alternative influences, with elements tracing to foundational acts like Bauhaus and Joy Division.
With nearly forty minutes of music stretched over six expansive tracks, DEEPER GRAVES' Open Roads sees Wilson handling all writing, instrumentation, production, and more with several special guest contributions, including vocals from Bruce Lamont (Yakuza, Corrections House, Brain Tentacles) and actress/musician Darja Vaarsi (California Widow), and cello from composer/musician Chris Brown (Kakophonix).
Watch for an official video from Open Roads to be issued in the coming days.