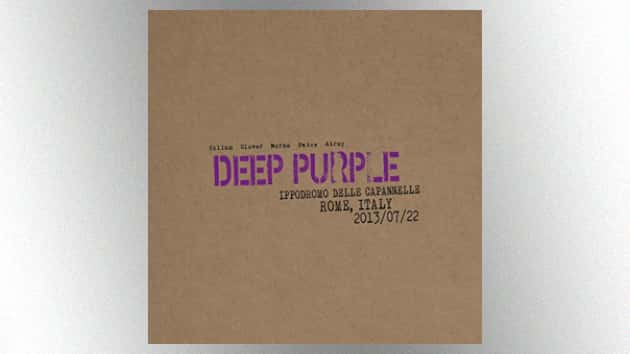 I have sat down many times over the past few weeks trying to write this review. I couldn't figure out why I was having such a hard time, and then it hit me freaking Mack truck. What hasn't been said about Deep Purple over their decade's long career? They are amazing and everyone knows it! These guys have been around since 1968 and through disco, hair metal, grunge, and a few line-up changes they have stayed the course and shown that hard work and talent overcome anything the world can throw at you.
earMUSIC and Deep Purple are working together on a limited-edition series of live releases concentrating on just the past three decades (yeah you read that right, JUST the last 3) of their touring career. For the second installment, Deep Purple Live in Rome 2013, we back to the Now What?! Tour. This was Deep Purple's first album and tour after losing bandmate and friend Jon Lord and they were asking themselves the same thing the music community was asking, now what?
After a short intro that sets the mood for a hell of a ride, the night is kicked into gear by Paice's high-intensity drums leading into "Fireball" followed by "Into the Fire." Gillian proves that age is just a number belting out "Hard Loving Man" like it was the first time he had ever performed it. Smack in the middle of the first disc is an absolutely out of this universe (not world) guitar solo by Steve Morse. Not that this should surprise anyone.
While the first disc of the album has a few of the deeper cuts from their career, the second disc is full of the hits we all know and love. It starts with Perfect Strangers, gives us Smoke on the Water (duh), Hush, a bitching bass solo, and concludes with Black Night.
While some have argued that this album is quite similar to some previous live albums the band has released in the past, the quality of this album is outstanding and it is sure to be a collector's item that is a must-have for any Deep Purple fan. Pick up your copy on December 6th via earMUSIC.