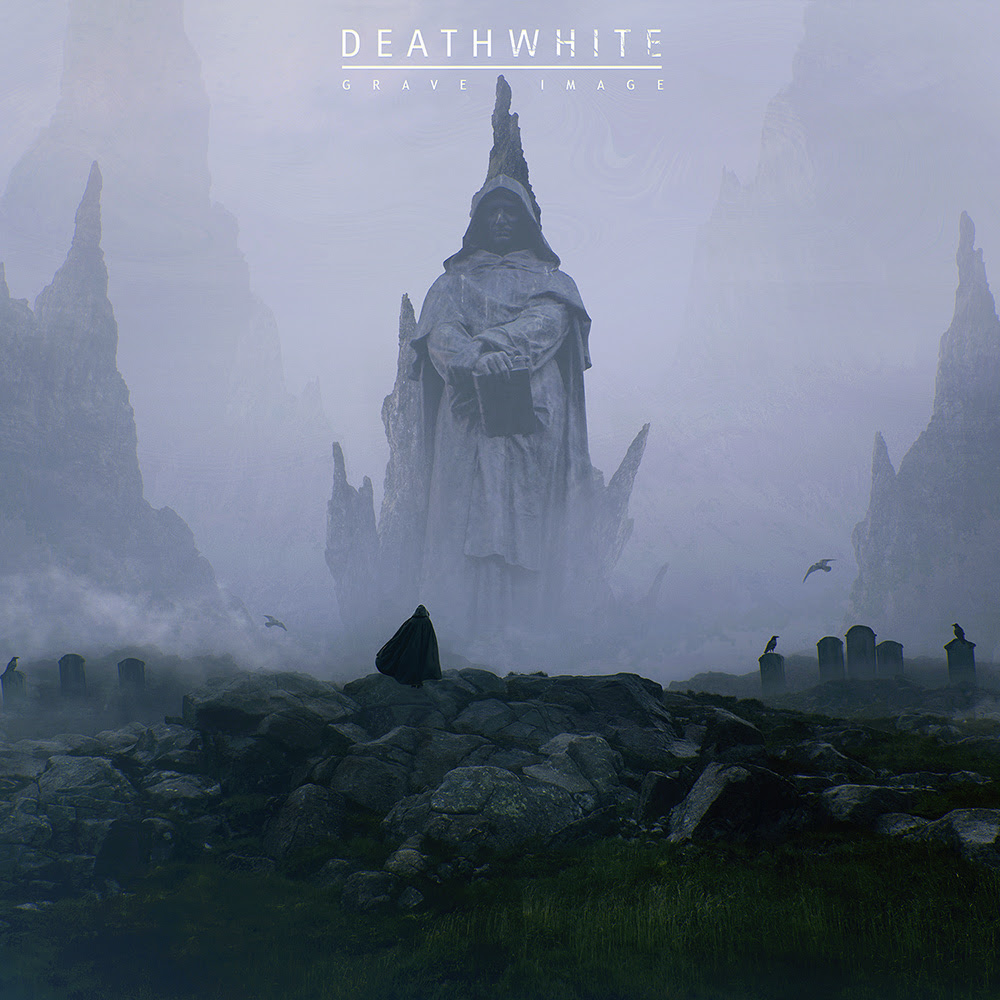 Enigmatic dark metal outfit DEATHWHITE will be releasing their sophomore effort, 'Grave Image,' on January 31, 2020! The track list and album art can be found below. In addition to the album announcement, the band have teamed up with The Obelisk to premiere the first single from the offering, "Further from Salvation," which can be heard at THIS LOCATION.

"'Further from Salvation' was the first song we wrote for Grave Image," comments the members of DEATHWHITE. "It gave us the confidence and direction to move forward in a similar direction for the rest of the album, whereby we decided to place more emphasis on heaviness and melody. 'Further from Salvation' is also unique for its drum break in the middle portion of the song, something we are imminently proud of. The song itself is reflective of the regular back-and-forth of the human psyche, where inner peace and turmoil is sometimes a mirage of one's own doing. There is, of course, no parallel to peace of mind, as difficult as it is to achieve."

'Grave Image' can be pre-ordered in various formats HERE.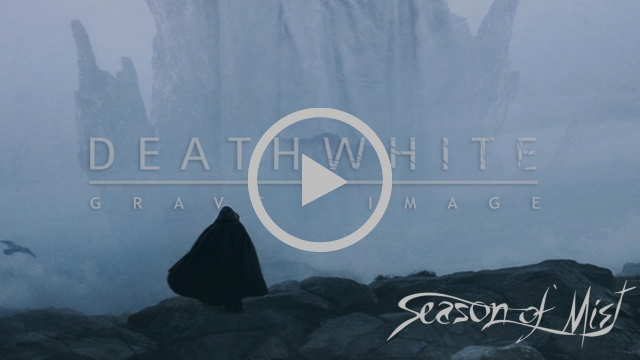 DEATHWHITE – "Further From Salvation"
The cover artwork for 'Grave Image,' which was created by Jérôme Comentale, can be found below along with the track-list.
Track List:
1. Funeral Ground (05:05)
2. In Eclipse (04:46)
3. Further from Salvation (04:56)
4. Grave Image (04:50)
5. Among Us (04:11)
6. Words of Dead Men (03:56)
7. No Horizon (05:29)
8. Plague of Virtue (04:14)
9. A Servant (04:43)
10. Return to Silence (06:38)
Total Length: 48:48
The fallible nature of mankind is reflected through its actions and words. Once an absolute, truth is now fluid, twisted and contorted to suit the often-short-sighted needs of those who now suffer the indignation of willful ignorance. Paired with the stench of hypocrisy and unrelenting depletion of the earth's resources, and the state of the world could not appear graver. It is under this grey cloud that enigmatic dark metal collective DEATHWHITE created their second full-length studio album, 'Grave Image'.
'Grave Image' was recorded during April and May 2019 at Cerebral Audio Productions with producer/engineer Shane Mayer; vocal tracking took place at Erik Rutan's (Hate Eternal, Morbid Angel) Mana Recording under the supervision of engineer Art Paiz. The album was mastered by the incomparable Dan Swanö (Bloodbath, Edge of Sanity, Nightingale) at Unisound, and, as with the band's previous two efforts, the artwork and design were handled by Jérôme Comentale, whose visuals are crucial to DEATHWHITE's overall aesthetic.
'Grave Image' is a largely heavier and more orchestrated body of work than 'For a Black Tomorrow' (2018). The album is driven by clean, emotive vocals, an increasingly rare commodity in a metal scene so committed to harsher styles of singing. This embrace and execution of such vocals are one of the defining traits of the ten songs found therein, which also offer a wall of guitars flanked by a constant stream of melodies, the direct result of the band adding a second guitarist in 2018.
Since its 2012 formation, DEATHWHITE has remained committed to playing dark metal while remaining anonymous. The band is the utter representation of "the whole is greater than the sum of its parts" adage — its members are from disparate backgrounds and are once again spread out across the United States. However, DEATHWHITE remains a vehicle for its members to create new music and convey their unflinching sense of despair as humanity continues its rapid descent to the bottom.
"We consider ourselves to be quite privileged to have DEATHWHITE in our lives," concludes the band. "With that in mind, 'Grave Image' represents the months of hard work that went into its creation. It is our hope it will resonate long after we've outlived our usefulness. If nothing else, we hope it will find a home with those who share a similar frame of mind as us."
Style: Dark Melodic Metal
Line-up: The band does not provide line-up information.
Recording Studio:
Cerebral Audio Productions (instruments)
Mana Recording (vocals)

Producer / sound engineer:
Shane Mayer (instruments);
Art Paiz (vocals)

Mixing studio and engineer:
Cerebral Audio Productions, Shane Mayer

Mastering studio and engineer:
Unisound, Dan Swanö

Cover Art: Jérôme Comentale
Available Formats: CD, Black and coloured vinyl
For more on DEATHWHITE, visit their official FACEBOOK, BANDCAMP, and OFFICIAL WEBSITE.