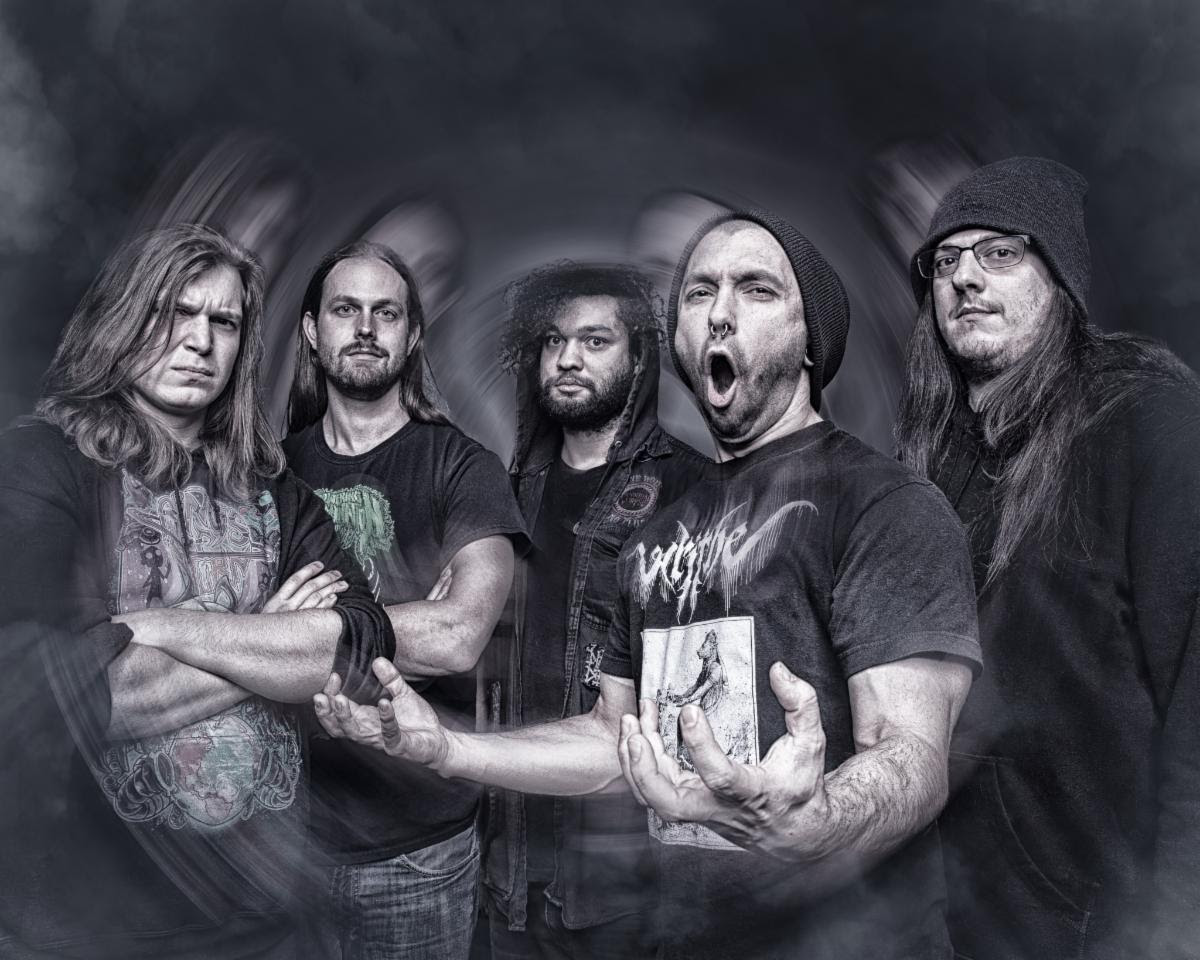 GRAVESLAVE's "Devotion" Available Now
"Dead for the Weekend" Summer Tour Dates Announced
Minneapolis death-grind stalwarts GRAVESLAVE have taken lyric videos to a humorous new level with the release of "Fatal Push," the second single from the band's new EP, Devotion.
"We've been wanting to do a full-on parody video for a while now," says guitarist/songwriter Roman Non. "We thought a 'singalong' concept was great to crossover into a traditional lyric video, so we parodied the Wiggles, Mister Rogers and other family friendly shows in that vein. Not that this one's very family friendly. It looks more like something you'd see on Adult Swim, I think. Try and match our dance moves, if you dare."
Devotion, released Friday, is the first of two "sister" Eps and features five tracks of razor-sharp riffs and blindingly fast drum work, blending elements of death metal, thrash and grind. Each of the EP's tracks were inspired by the cult card game Magic: The Gathering.
GRAVESLAVE will celebrate the release of Devotion with a Minneapolis hometown release party on May 3 with Micawber and Gorgatron at Whiskey Junction. The band will also head out for the "Dead for the Weekend" mini tour this summer with Descent of Man and Maniacal Force.
Founded in 2014, Graveslave has been on the grind since inception. The group was formed by Non, drummer Ben Fagerness (Gloryhole Guillotine) and bassist Josh Burke, whom all share a mutual love for gutturals and blast beats. From humble beginnings at local Twin Cities shows and DIY tours all the way to trekking across Europe in support of Origin, Rings of Saturn, and Hideous Divinity, GRAVESLAVE kept consistently active, also releasing two EPs and a single, until the untimely death of vocalist and key member Don "Doombringer" Durkee in 2019. After a brief hiatus, the group began quietly rebuilding and recuperating. After adding new vocalist Ashton George and guitarist Joel Sigsbee (Oklahoma Caddyshack), GRAVESLAVE began putting finishing touches on Devotion, a record that now bridges two distinct eras of the band.
GRAVESLAVE tour dates:
May 3 – Minneapolis, MN @ Whiskey Junction (w/Micawber and Gorgatron)
July 17 – Waterloo, IA @ Spicoli's Reverb (w/Descent of Man and Maniacal Force)
July 18 – Winona, MN @ Ed's No Name Bar (w/Descent of Man and Maniacal Force)
July 19 – Minneapolis, MN @ Part Wolf (w/Descent of Man and Maniacal Force)
GRAVESLAVE is:
Ashton George – Lead Vocals
Roman Non – Guitar, Vocals
Joel Sigsbee – Guitar, Vocals
Josh Burke – Bass
Ben Fagerness – Drums