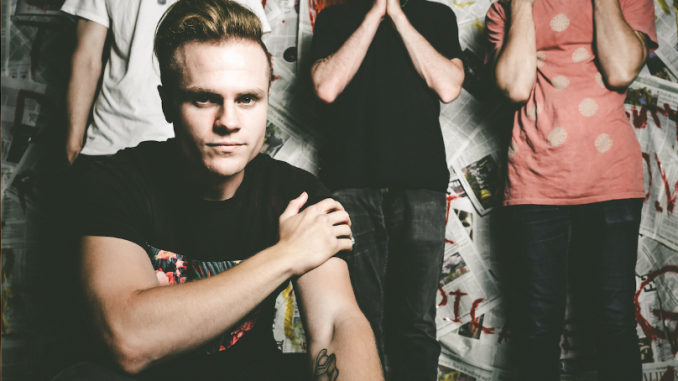 BAND TO RELEASE DEBUT ALBUM -!- ON MARCH 12
L.A.-based alt rock band
DEAD POET SOCIETY
will release their debut full-length
-!-
(said as "
The Exclamation Album
") on March 12, 2021.
The album is available for pre-order here.
The band just shared the new song ".getawayfortheweekend." Listen to the brooding yet thunderously riffy track, which is anchored by soaring vocals, here.
"'.getawayfortheweekend.' Hit me up any time you want and we'll just leave this fucking monotonous life behind," the band cryptically shares about the meaning of the track.
The four-piece formed while attending college in Boston and have already amassed a dedicated following with millions of streams. Insanely catchy and unable to be pigeonholed by genre, Dead Poet Society's musical landscape runs from heavy, riff-driven songs to stunningly beautiful ballads. With fretless guitars and the extraordinary vocals of lead singer Jack Underkofler at the forefront, they have cultivated a signature sound that's unique as a fingerprint.
-!- TRACK LISTING:
"-!-"
".futureofwar."
".burymewhole."
".getawayfortheweekend."
".AmericanBlood."
".intoodeep."
".georgia."
"-JU-"
"I never loved myself like I loved you"
".SALT."
".CoDA."
".loveyoulikethat."
"-gopi-"
".lovemelikeyoudo."
".beenherebefore."
".haunted."

DEAD POET SOCIETY ARE:
Jack Underkofler — Vocals/Guitar
Jack Collins — Guitar
Will Goodroad — Drums
Dylan Brenner — Bass
DEAD POET SOCIETY ONLINE: