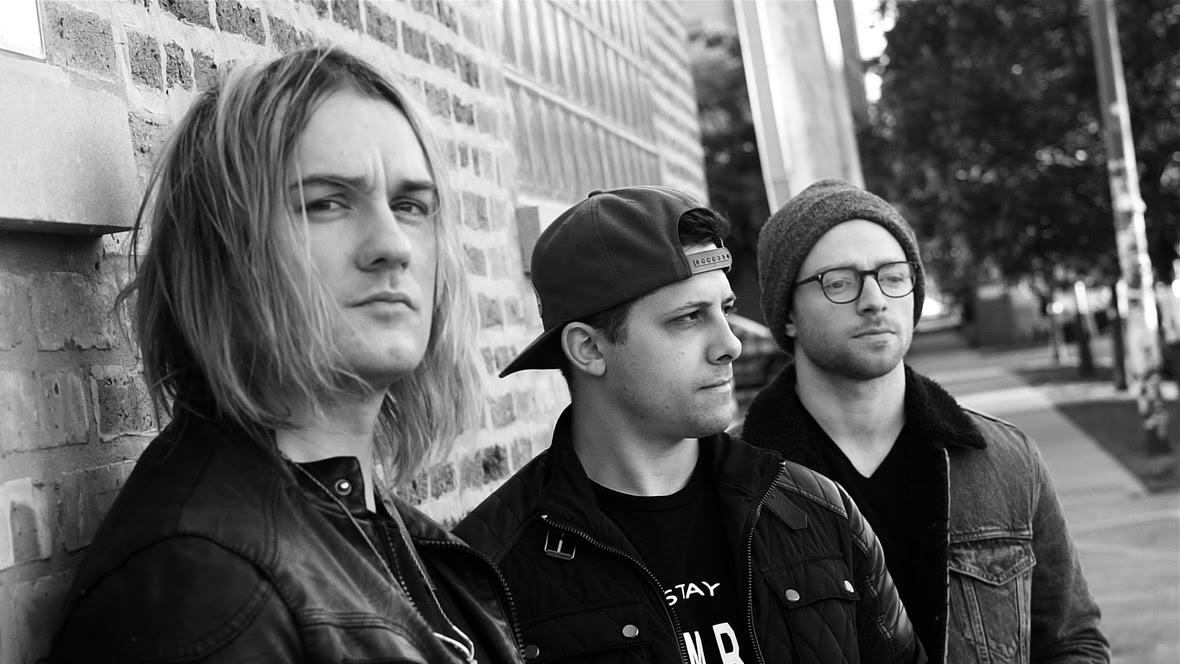 DEAD ORIGINAL the new grunge infused trio featuring Paul Wandtke (Bedlem, ex Trivium), drummer Rob Lerner and bassist Sean McCole have premiered the video for their single "Fade To Light" today on PureGrainAudio.com. The band will be releasing two singles on October 18th through TLG / INgrooves Music Group and will be playing shows with Candlebox in November (dates below).
"Fade to Light was written about the mind of a Kamikaze pilot and it's neither embracing or slandering them, it's just kinda role playing like, "maybe this is what they were thinking during Pearl Harbor." This song idea came to me when I was on tour in Japan helping the Trivium guys out on drums. I was chilling in my hotel room and this ⅞ groove came into my head and I just thought about Japanese Kamikaze pilots and Pearl Harbor and it just made think; what would or what does it take for a human to conjure the thought of being a suicide pilot ya know?" says Paul Wandtke.
Dead Original – "Fade To Light" lyric video can be seen here: https://puregrainaudio.com/videos/dive-into-the-weekend-with-dead-originals-new-fade-to-light-lyric-video-premiere
Pre-save link: https://ffm.to/fadetolight
Paul Wandtke whom got his start in the music industry as a work for hire drummer (ex Trivium and the hit musical Rock of Ages) was feeling inspired to pick up a guitar. He now fronts Dead Original.
Dead Original is a blend of grunge, groove power, simple riffs, melodic hooks and some progressive elements via some tastefully placed odd meters.
Dead Original reactivates the spirit of the 90s with their extremely well executed concoction of grunge influenced riffs – Matt Walker (drummer for Morrissey, ex Smashing Pumpkins)
Upcoming shows with Candlebox:
Wednesday Nov 13 Candlebox at Turner Hall Ballroom w/ guests Dead Original
Milwaukee, WI
Thursday Nov 14 Candlebox w/ Dead Original at Rochaus
West Dundee, IL
Friday Nov 15 Candlebox at Surf Ballroom w/ guests Dead Original
Clear Lake, IA
Saturday Nov 16 Candlebox at Cabooze w/ guests Dead Original
Minneapolis, MN
Dead Original – Bored Again (Official Video): https://www.youtube.com/watch?v=sjci9mpUXM0
For More Information Please Visit: