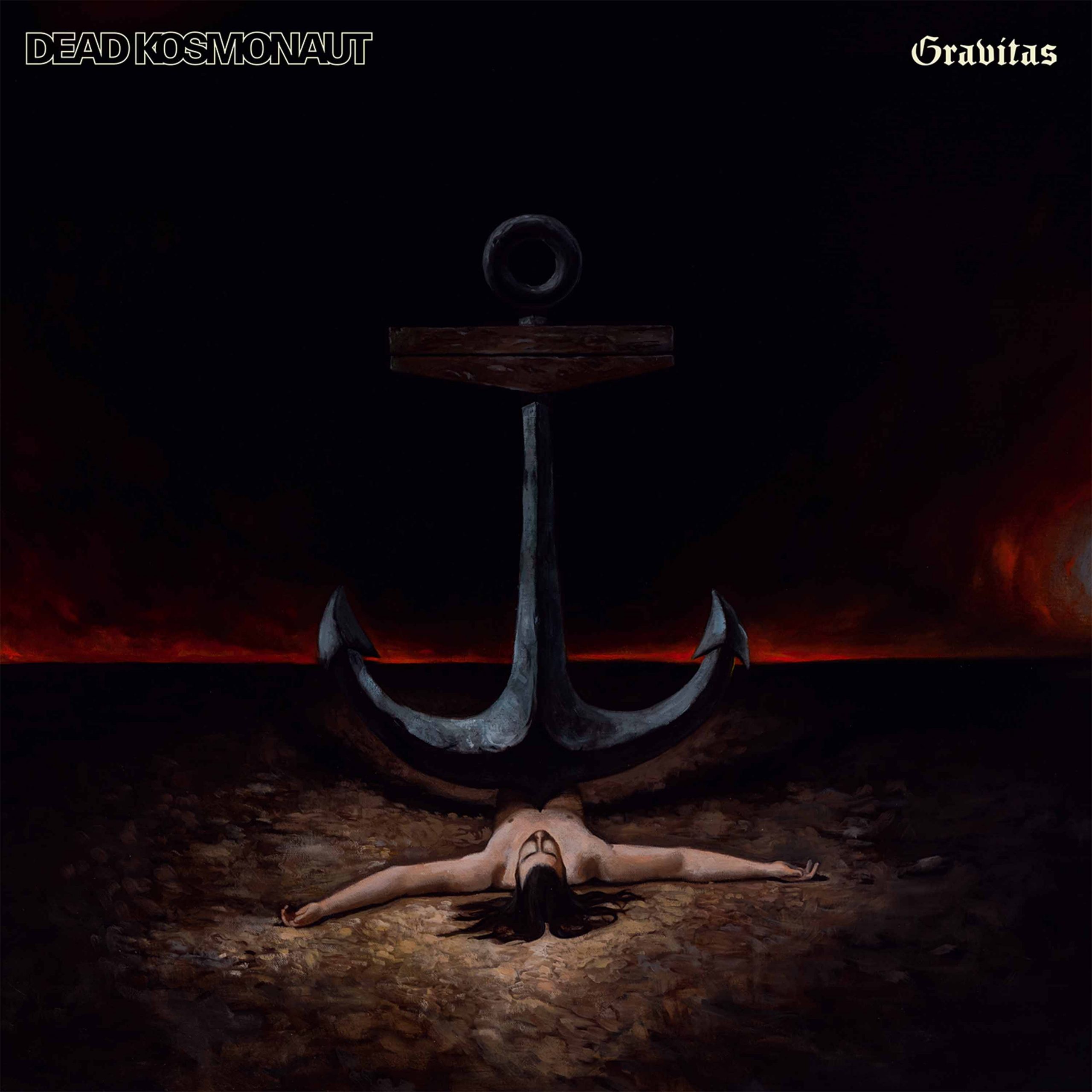 Hailing from Sweden, Dead Kosmonaut have put forth their second full-length studio album titled Gravitas. The release of Gravitas follows the four song EP titled Rekvium that was release in 2019 and can be considered more of a late addition to their 2017 debut Expect Nothing.
The delivery of Gravitas to the metal world is more unique in itself. The eight-track album consists of two parts, a straight forward rock side that sees influences from Uriah Heep on "Black Tongue Tar", Black Sabbath and Iron Maiden on others that round out the Rock side.
It's not to say that "Iscariot's Dream," "Vanitatis Profeta" and "The Spirit Divide," tracks that follow the album opener are not worthy. Each song is solid and commendable in its own right. The four Rock side songs truly are but it's only comprehendible when "Hell Heaven" slowly begins to open up the Progressive part of Gravitas. The simple two note repetitive pattern of the piano as basic as it is, adds an additional dimension to the progressive side opener.
Not taking anything away from the Rock side but it's the Progressive side of Gravitas that will keep the listener engaged. Lyrics will no doubt create visualizations in the mind throughout. Especially the two main tracks, "Heaven Hell" (11:25) and "Dead Kosmonaut Part II" (11:31) and their longevity on the album.
The lone instrumental and title track, "Gravitas" is definitely a standalone track at only 1:40. It's Mattias Rheinholdsson's, (band founder) version of Swedish folk lore music. It's very heavy, slow and different. It's an ideal fit that leads into "Dead Kosmonaut Part I", a very chilling and chorally influenced track.
Following Part I with that massive sound of a church organ comes "Dead Kosmonaut Part II." This is where Gravitas solidifies itself as a keeper early in 2020.
With swirling sounds about the head, Part II has been made to experience at maximum volume. All the elements are present. Sustaining vocals with varying ranges, guitars and solos that move the body's emotions, thick bass sounds and a steady slow beat. These are makings of a song meant to crumble walls. There's no finer way to bring Gravitas to a close than Part II.
The band may be new to the metal game with the Gravitas release. The sophomore full-length effort shouldn't discredit Dead Kosmonaut just because the band only has two full-length releases to date.
The future for Dead Kosmonaut is anything but deceased and the possibilities fly has high as Cosmonauts soar.
Prepare for the launch of Dead Kosmonaut's Gravitas on Friday, January 31, 2020 through High Roller Records.