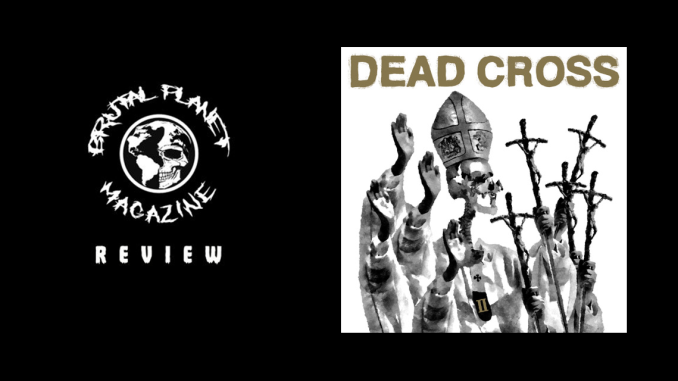 If you're reading this review there is a very good chance that you know who Mike Patton is. For those who might not, he is the lead vocalist of Faith No More, Mr. Bungle and a variety of other music projects (Fantomas, Peeping Tom, Lovage, etc.). He's an artist with a frequency of output that is nothing short of amazing and Dead Cross is a project you can add to the list. This is not to take away from the other band members. Dead Cross' music and aesthetic is largely based on the vision of Justin Pearson who played for the hardcore punk band The Locust and guitarist Michael Crain was Pearson's bandmate in Retox. That said, Patton's label Ipecac is releasing their music and longtime Patton collaborator (and current Mr. Bungle drummer) Dave Lombardo is also a part of the project. So it would be difficult to downplay Patton's involvement and the touch of added credibility his presence lends.
Did I mention the record was co-produced by Ross Robinson? The guy responsible for some of Korn & Slipknot's best work?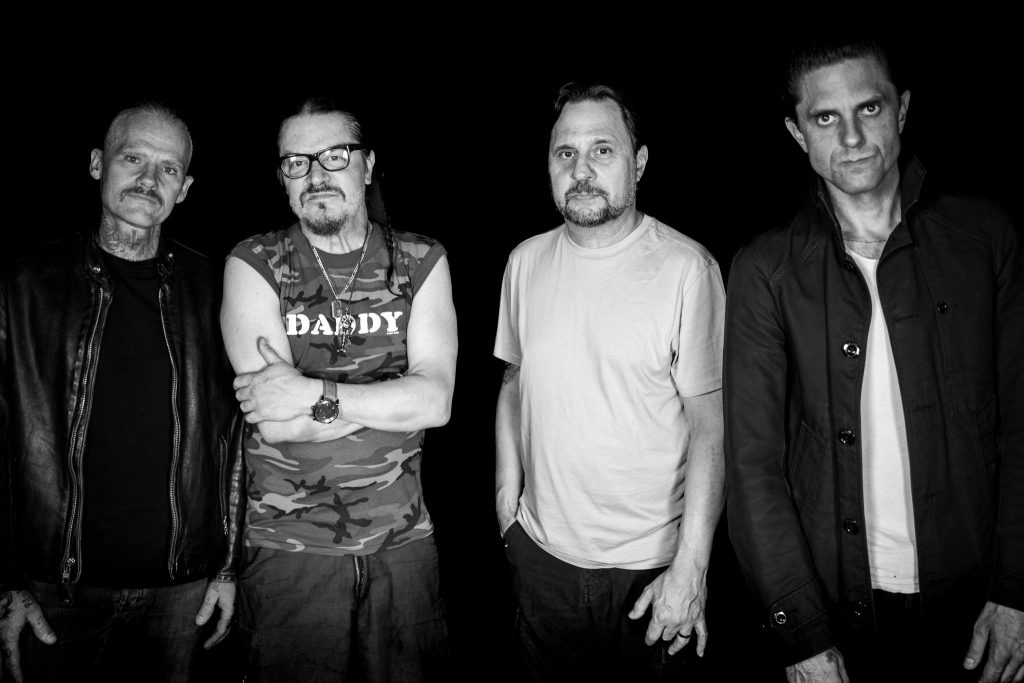 The opening distorted bass notes of Love Without Love give the listener a foreshadowing of the carnage that is about to begin. The song starts slow with Patton's almost spoken vocal cadence and then explodes into a flurry of screams and blast beats ala Dave Lombardo (formerly of Slayer for the uninitiated).
The 2nd track Animal Espionage has more punk rock a-go-go type feel to it. It's still dark and abrasive though, which is a thread that obviously runs throughout the entire album. In late 2019, guitarist Michael Crain was diagnosed with advanced cancer. Crain shares: "Words can't even begin to describe how much this album means to me. It's birthed of pain and uncertainty. The slow, excruciatingly painful, and nauseating recovery from cancer treatments were the catalyst for every riff and note on this album."
Heart Reformer is a flurry of punk rock energy. Speedy, noisy guitars against Lombardo's brutally precise drumming. Lyrics like: "I get fucked on the left. I get fucked on the right. I get fucked all right. I get fucked all night. I get fucked all day. Tightly fucked on either side. I get fucked all night. Fucked from the inside. Sweat it out, sweat it out. It's hot, like yoga in hell." complete the hardcore punk aesthetic.
The track Strong and Wrong has tones of 1980's new wave. I hear some very "Flock of Seagulls" sounding guitar lines after the breakdown. To me that's what really separates a band like Dead Cross from a typical hardcore punk outfit. These musician's ability to diversify their songs enough that it sets them apart. After the breakdown the track further shifts into a slowed down surf-punk type groove. With Patton wailing over it in an effect drenched vocal that is broken up by moments of brutality. This is definitely one of my favorite tracks on the album.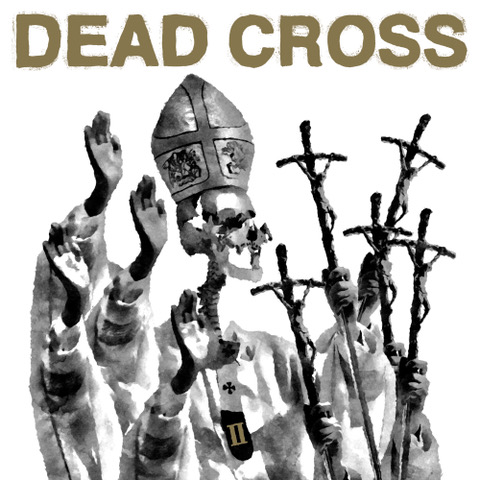 The hardcore punk influence is of course, undeniable on this record. The track Ants and Dragons has a violently frantic pace while Nightclub Canary almost sounds like a Ramones song in parts.
The most recent single from the album, Christian Missile Crisis is a song that bassist Justin Pearson says "takes an obvious jab at organized religion, NRA-holes who clearly compensate for their lack of masculinity by fixating on gun ownership and gun 'rights,' and the fact that a large enough amount of Americans have the inability to negotiate peace and prefer oppressing others."
The track Reign of Error was the first single off the album. In promo interviews Michael Crain says he felt possessed by the spirit of Slayer's Jeff Hanneman when writing the song.
"I haven't told anybody this before, least of all the rest of the band or Ross, but I honestly felt a strong presence in the studio that day," he explained. "Those riffs flew out of me and when Dave sat down at his kit it was almost as if we'd played that song a thousand times before. It literally just happened so fast. Bam! One take. I'm not trying to paint a dark or fantasy-like story either. Having just escaped death and still healing from my cancer treatments I was incredibly sensitive to energy and the other side. There was someone else there. Not evil but benevolent and inspiring. I honestly believe it was Dave's old bandmate and friend Jeff. I think he just wanted to jam with his friend again and perhaps did so through me. There I said it. Whether people believe it or not I really don't care. I'm just grateful that I had that experience."
Decisively political in nature, the video even takes shots at the Supreme Court of the United States – Watch:
The final song on the album, Imposter Syndrome probably contains some of the most "Patton-esque" vocal performances. It opens with Mike chanting "I see you but I wouldn't want to be you. You see me but you wouldn't want to be me." The vocals are layered for a more haunting effect before the song breaks down out into another fast and frantic hardcore punk number. The album ends with a return to a similar chant before it finally glitches out and goes silent.
This is a dense album with a lot of sporadic energy and unconventional breaks. If you like your music hard, fast and loud you will definitely enjoy this record. It's available through Ipecac records this Friday, Oct. 28th anywhere fine music is streamed or sold.
https://deadcross.bandcamp.com/album/ii-out-10-28-22