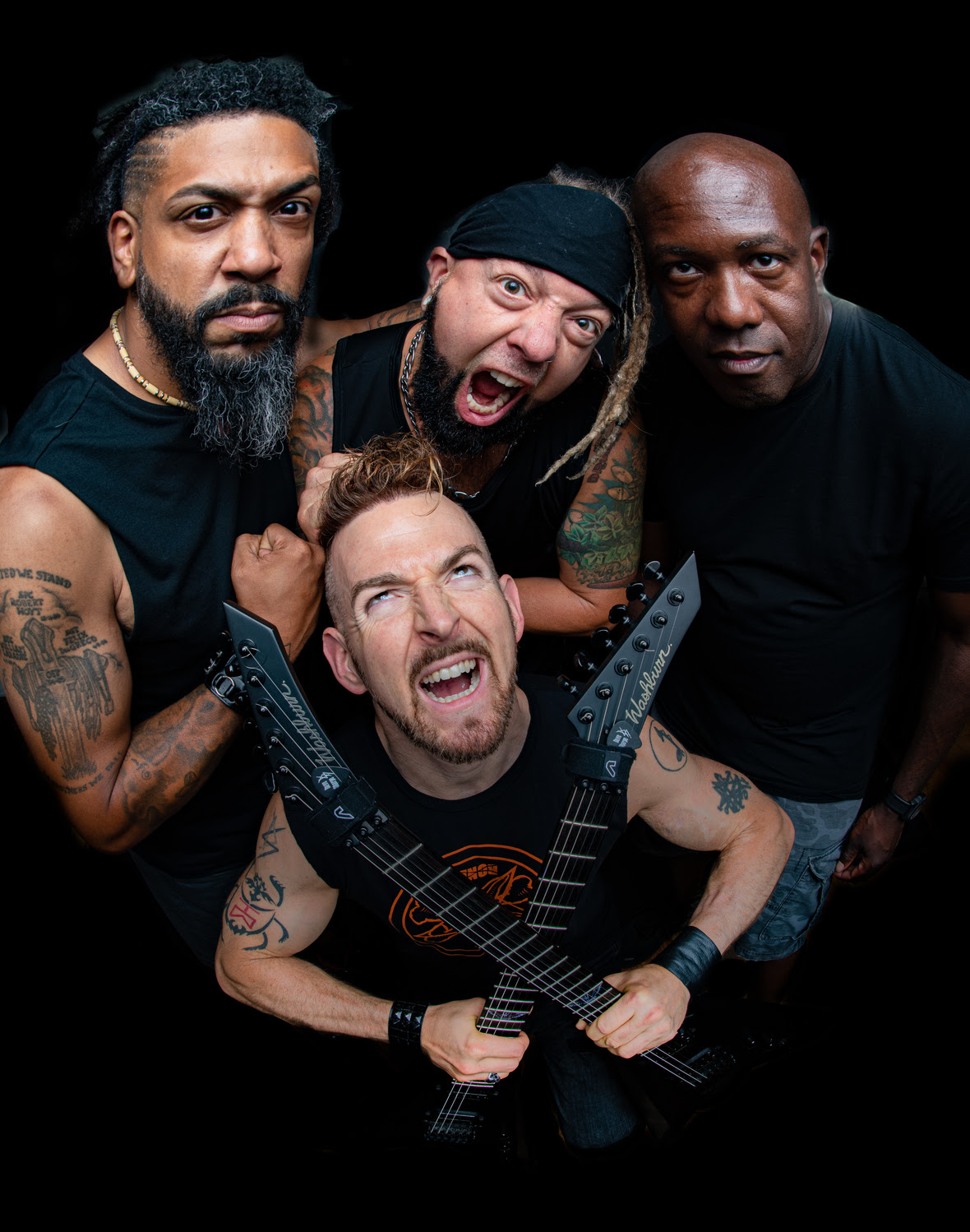 Photo Credit: Anthony Frisketti
DEAD BY WEDNESDAY released their official music video for their latest single titled "S.O.S." The single was produced and mastered by Nick Bellmore (Dee Snider, Jasta) at Dexter's Lab Studios in Milford, CT. and is the first single to feature their new vocalist Steve Alvarez.
"We are legitimately pissed. Frustrations are high for musicians, as well as most people around the world, and we use our music as an outlet. That's why it really sounds angry – because we are! We've also come to realize who we are as a band during this unwanted time off, so we went deep and heavy! It's fast, lean and mean – perfect for the times" says the band's drummer, OPUS.
He continues, "'S.O.S.' also shows brotherhood among different races. It has a strong message. I believe this tune will not only attract a whole new audience, but I also feel like this will please some of the old school DEAD BY WEDNESDAY fans as well."
"S.O.S." is available at https://deadbywednesday.bandcamp.com/track/s-o-s
Please get in touch if you would like to interview the band or attend a show for review.
Watch the "S.O.S." Video by clicking on the image below or click here
In addition, DBW's cover version of Van Halen's "Unchained" was added into a tribute dedication to Eddie Van Halen on Sirius Liquid Metal's "The Corridor of Covers" for world wide AirPlay !
Limited Edition Vinyl Re-Release of DBW's 2019 Self-Titled album out on Combat Records. This 13 song LP is in conjunction with Mindsnap Music & pressed by Fake Four Inc. through A to Z Media. It also features 3 bonus tracks including 2 unreleased cover songs by Megadeth & Van Halen, both recorded by producer Zeuss as well as an acoustic demo version of the song "The Surgeon" off their previous "Darkest of Angels" record on EMP Label Group. Digital Download Card also enclosed for the entire release.
https://deadbywednesday.bandcamp.com/track/unchained-v-h-cover-bonus-track
DEAD BY WEDNESDAY is:
Steve Alvarez – Vocals
Opus – Drums
Mike Modeste – Bass
Dave Sharpe – Guitar
Opus and guitarist Dave Sharpe, who also serve as touring members of Megadeth bassist Dave Ellefson's solo band, Ellefson, will once again join forces with him for the "End of Days 2020" festival dates with Saliva, A Killer's Confession, The Crowned and many more.
"End of Days 2020" Dates:
Friday, October 30 – San Antonio, TX @ Sunset Station
Saturday, October 31 – Slidell, LA @ Brown's Village Plaza
Sunday, November 1 – Seabrook, TX @ Barge 295
Dead By Wednesday with Meridian Dawn:
Thursday, December 3 – Indianapolis, IN @ The Emerson Theater
Friday, December 4 – Pekin, IL @ Twisted Spoke Saloon
Saturday, December 5 – Chicago, IL @ WC Social Club
Sunday, December 6 – Joliet, IL @ The Forge