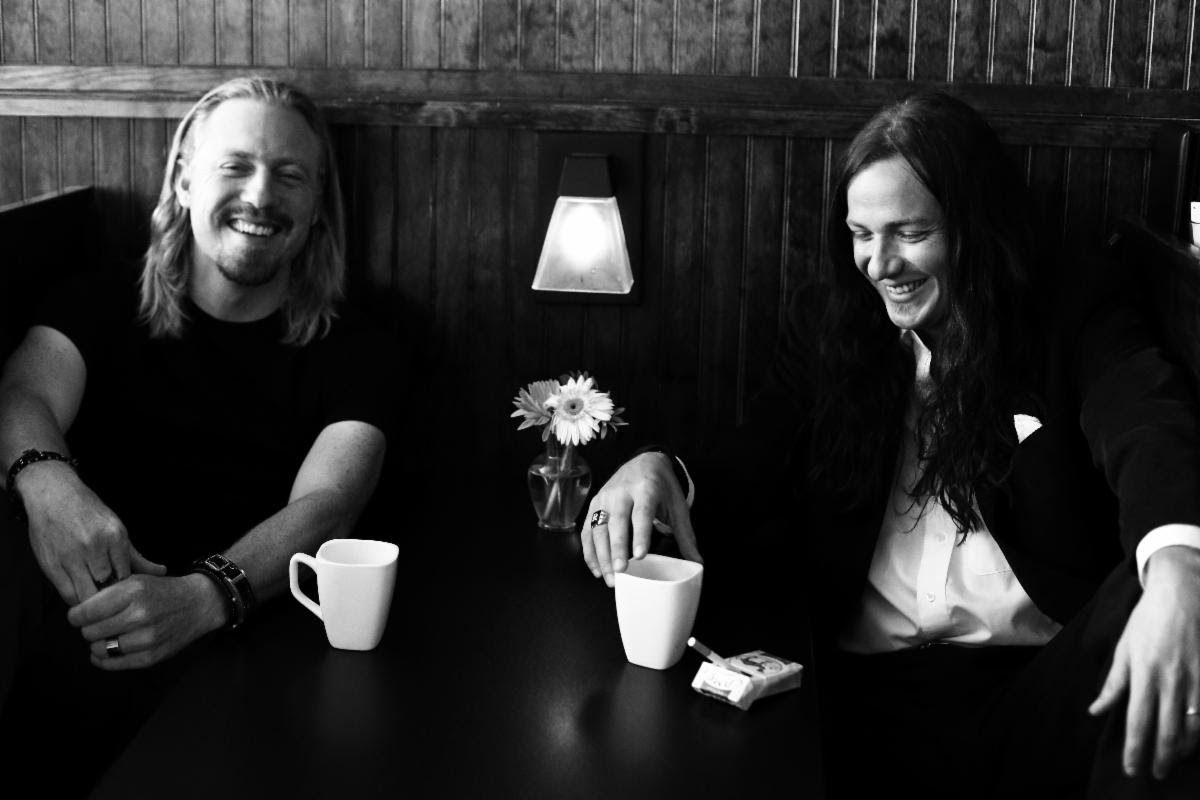 Order Now/Pre-Orders available Now
Independent publishing company Dead Books Publishing has announced the release of the first book in the three-part poetry series Tomorrow Ruined Today, available now.
Tomorrow Ruined Today is the first collaboration by Dead Books Publishing owners Ryan Kent and Brett Lloyd. Showcasing the markedly different poetic styles of the two authors, Tomorrow Ruined Today features a collection of verses that are simple yet complex and somber yet radiant. The book features artwork by Diogo Soares.
"Dead Books Publishing was something Ryan and I wanted to start so that people could see it didn't take a huge publishing house in order for you to put your writing out there," Lloyd says. "We know tons of musicians that have literary work just sitting around, wasting away because they have no idea what to do with it. Well, we want to share our work, either through smaller unique series such as Tomorrow Ruined Today or through single book releases. No sense in letting anything stop you from sharing your writing. The sky is the limit for where we could go with this."
Tomorrow Ruined Today is limited to 500 autographed copies per book. The second installment will be available in the spring and the third book will be released in the summer. Kent and Lloyd are planning spoken word performances in the coming months to support Tomorrow Ruined Today and Dead Books Publishing.
Ryan Kent is the author of three collections of poetry: Hit Me When I'm Pretty, This Is Why I Am Insane and Poems for Dead People. He is the vocalist for the thrash band Murdersome, and also contributes to Ozy.com and RVA Magazine.
Brett Lloyd is the author of the upcoming book Deception of Change, Hateburn and Hour of Man. He is also the front man for Pillbuster, Mammoth Black and Down Again.
Dead Books Publishing
was founded in 2018 withthe goal to collaborate with artists to print great quality literature. The Virginia Beach, VA, based company has previously published two books – Kent's
This Is Why I Am Insane
and
Poems for Dead People
, both of which have sold out. Lloyd's
Deception of Change
is available for pre-order now.
Dead Books Publishing
titles are available via their Big Cartel at
https://deadbookspublishing.bigcartel.com/
. Anyone interested in submitting material to
Dead Books Publishing
may contact the company at
deadbookspublishing@yahoo.com
.
Dead Books Publishing online:
Photo: Chloe Starke