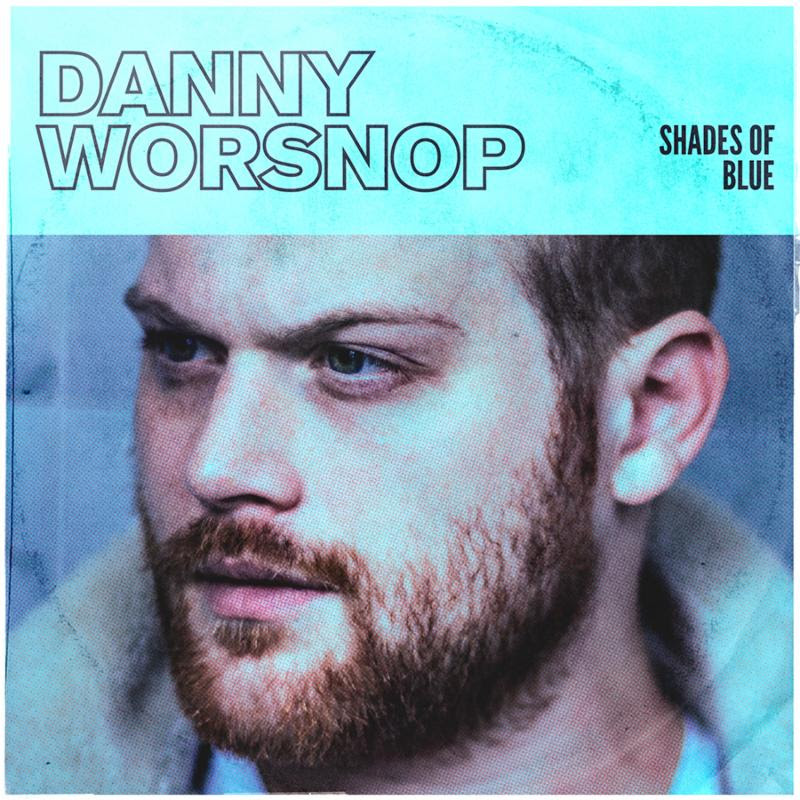 "Worsnop pushes the envelope of archetypal sounds reminiscent of country, soul and blues to make a product that's entirely his own."
– Alternative Press
'…an album that crosses genres to draw together Country, Blues Rock, Soul, acoustic ballads, and boldly, bluesy stomps. From his phenomenal vocal range to his proven songwriting talents, Worsnop crafts a collection that proves he is no one-trick pony.'
– Cryptic Rock 4.5* Review
"There's no denying that he can belt out a tune, and Shades Of Blue gives full rein to his powerful, smoky, versatile voice."
– Kerrang! 3k Review
"Worsnop has shown he is capable of being a multi-genre master"
– Ghost Cult
"Shades of Blue is a gumbo pot of styles – Otis Reading, Chris Stapleton, Eric Clapton, maybe even a little bit of Michael Bolton – but overall, this record (and Danny himself) is unique and impossible to label or pigeonhole, and that's what makes them both brilliant"
– Vulturehound 5* Review
"Shades Of Blue" actually has all kinds of colours, but one thing shines through…..Danny Worsnop is one of the finest UK singer songwriters around right now."
– Maximum Volume
WATCH: Danny Worsnop 'Little Did I Know' Music Video
Tuesday April 14 2019- 'Shades of Blue', the brand new solo album form Danny Worsnop was released on Friday last week via Sumerian Records and debuted at #4 on the iTunes Rock Chart and at #25 on the iTunes Music Chart. The album, which showcases an entirely different side of Danny's musical artistry, has been met with early acclaim from fans and critics alike, establishing Worsnop as one of the most prevalent songwriters and multi-faceted vocalists of his generation.
'Shades of Blue' is an honest, emotive journey through the annals of Danny Worsnop's musical influences. A melting pot of rock n roll, country, blues and even a little bit of disco, the album is testament to the fact that Danny cannot and will not be beholden to labels or genre restrictions and is a rare and exceptional master of song-writing craft in whichever musical style he choses to explore.
Reviews have seen 'Shades Of Blue' being likened musically to everyone from Eric Clapton to Chris Stapleton, John Mayer to Led Zeppelin, but whilst it draws influence from a wide variety of popular music's most revered artists, one things for sure – with his signature rasp and a voice so distinctively beautiful it could sing the phone book and make it sound good, it is a record that is unmistakably, unapologetically Danny Worsnop.
WATCH: Danny Worsnop 'Best Bad Habit' Music Video
Danny is currently on the road on his 'Shades Of Blue' Solo tour. Tickets are on sale from

dannyworsnop.net

01 May O'Malley's Sports Bar, Margate, FL

02 May The Blind Tiger, Greensboro, NC

03 May The Firmament, Greenville, SC

04 May 507 LIVE, Florence, SC

05 May Amos' Southend, Charlotte, NC

07 May High Watt, Nashville, TN

08 May Canal Club, Richmond, VA

09 May Metro Gallery, Baltimore, MD

10 May THE LOFT, Poughkeepsie, NY

11 May One Centre Square, Easton, PA

12 May Chameleon Club, Lancaster, PA

13 May The Pinch, Washington, DC

15 May Brauer house, Lombard, IL

16 May Diesel Concert Lounge, New Baltimore, MI

17 May Tally Ho Theater, Leesburg, VA

18 May The Empire Concert Club, Akron, OH

19 May The Nordic Brewing Co, Monticello, MN

22 May Whisky a Go Go, West Hollywood, CA

24 May Round Rock Tavern, Round Rock, TX

26 May Wildcatter Saloon, Katy, TX

27 May Tomcats West, Fort Worth, TX

28 May The Howlin' Wolf, New Orleans, LA

29 May O'Mally's Alley, Ocala, FL

30 May Crowbar, Ybor City, FL

21 Jun Growlers, Memphis, TN