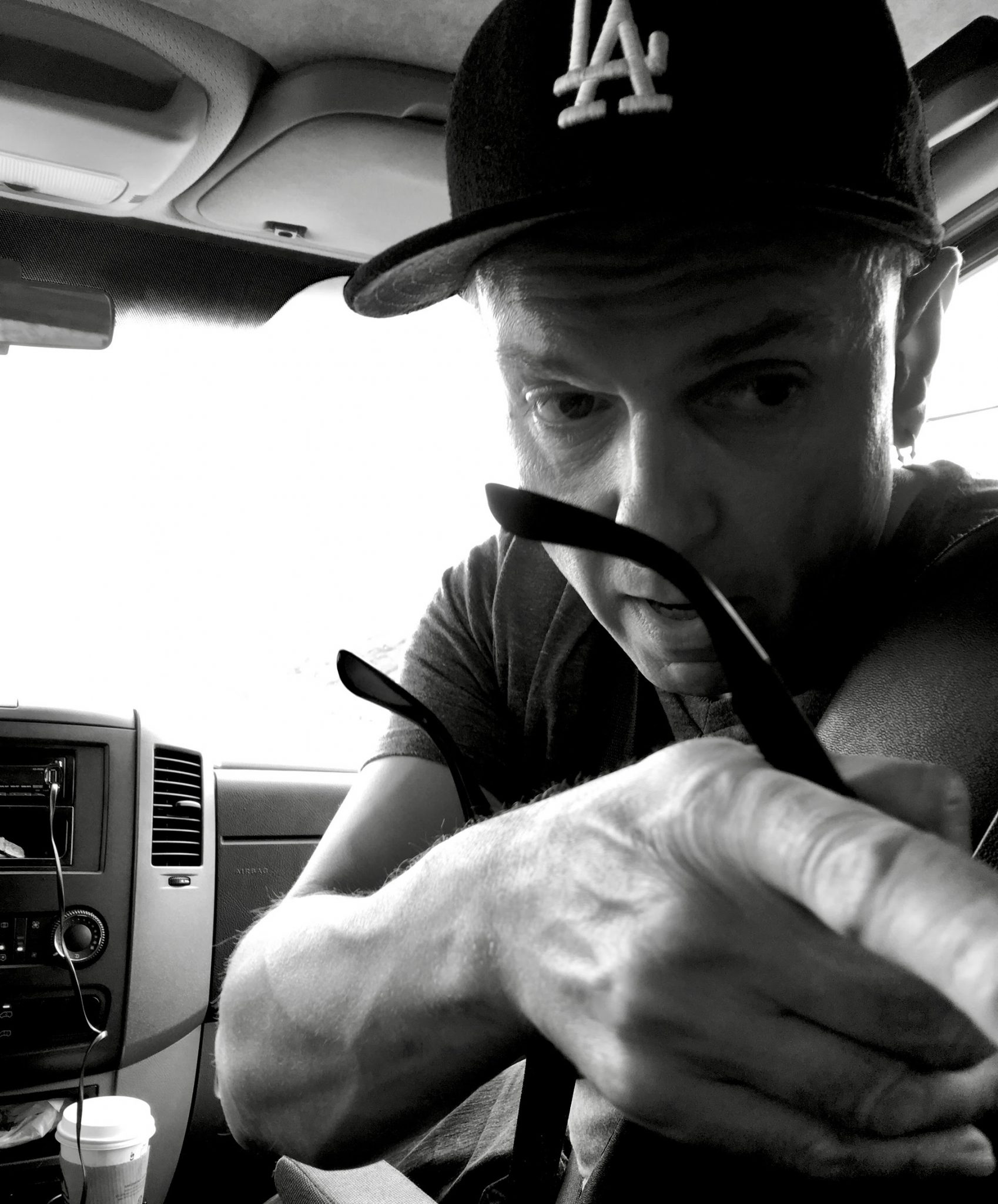 DALE CROVER SETS JAN. 15 RELEASE DATE FOR SOPHOMORE SOLO ALBUM, RAT-A-TAT-TAT! (JOYFUL NOISE RECORDINGS)

PRE-ORDERS: http://joyfulnoi.se/Rat-a-tat-tat

LISTEN TO "TOUGHER" NOW
Photo credit: Buzz Osborne
Oct. 22, 2020, LOS ANGELES – Dale Crover, named one of the greatest drummers of all time by Rolling Stone and dubbed the "Thunder King" by Modern Drummer, returns with his sophomore solo album, Rat-A-Tat-Tat! on Jan. 15 via Joyful Noise Recordings.

Along with news of the 12-song album's forthcoming release, Dale and Joyful Noise are giving fans an early listen, releasing the single "Tougher" this morning (https://youtu.be/AhDyEa7VhNo).

"Not only am I a drummer, I'm a professional 'Geetar Wrastler' as well, as you'll hear in the opening of this song, 'Tougher,'" explains Dale. "It's co-written by myself and engineer/ musician Toshi Kasai, and features my bandmate from Altamont, Dan Southwick on bass. Lyrically it's about someone trying to involve you in their drama, and how I'm not a fan of that. Enjoy!"

RAT-A-TAT-TAT! is available for pre-order now (http://joyfulnoi.se/Rat-a-tat-tat), with a number of limited edition vinyl variants available including a Joyful Noise Recordings VIP release available that features red and purple swirl vinyl and flexidisc, as well as CD and digital. "Tougher" is included as an instant download with all digital pre-orders.
RAT-A-TAT-TAT! Album cover
RAT-A-TAT-TAT! track list:

Moclips
I Can't Help You There
Tougher
Stumbler
Shark Like Overbite
Supine is How I Found Him
I'll Never Say
New Pharaoh
Untrue Crime
The Bowie Mix
Piso Mojado
Kiss Proof World

Dale's solo debut album, The Fickle Finger of Fate, arrived via Joyful Noise Recordings in the Summer of 2017. Rolling Stone said the offering showcased "a melodic sensibility weaned on Sixties pop and Seventies arena rock," Dangerous Minds described the album "surprisingly airy and trippy," and Magnet Magazine dubbed the collection "Beach Boys-meets-fuzz rock."

# # #