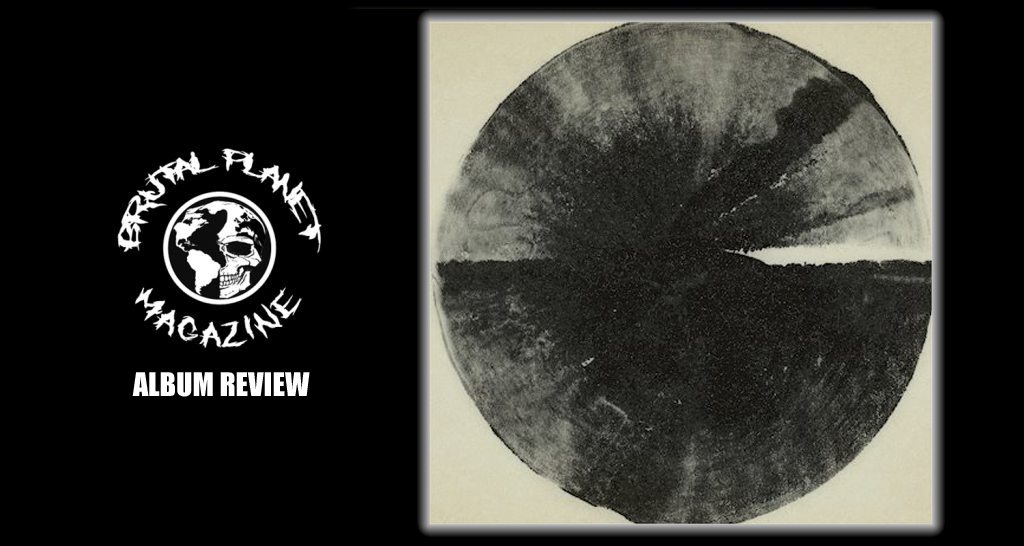 Building on twenty years of epic, emotive and innovative heavy music – there is no denying that Cult Of Luna's 2019 release A Dawn To Fear is a monster of a record. The album is comprised of eight tracks and runs around seventy-nine minutes (enough time to be called a double disc if were purchased on CD). It is intense and heavy, calm and meditative all at once. The record embodies everything fans of the band have come to expect from them while also covering some new ground.
"We knew exactly the album we wanted to make, and that was the antithesis of everything we've done before," says vocalist / guitarist and lead songwriter Johannes Persson. "For pretty much every album there's been a very concrete theme. We've known from the start the kind of story we wanted to tell, and I didn't want that to be the case. I've seen a lot of subtle changes and patterns in my own behavior and my own thinking the last couple of years, and I wanted this to be a completely spontaneous process. I just wanted to see what came out of me, and 'A Dawn To Fear' is the result of that."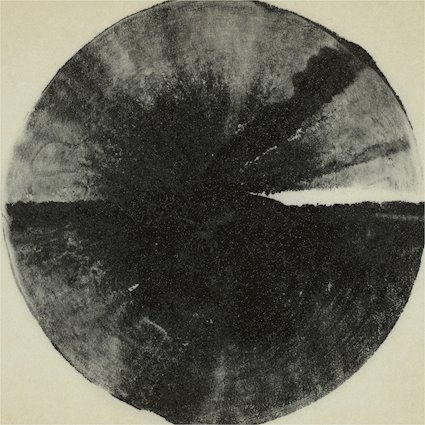 The experience begins with The Silent Man a track that starts off with what sounds like a swarm of killer bees gathering. Then distorted bass and drums bring the rhythm in and you know it's about to go down. The melodic, sliding guitar riffs enter next, right on time followed by the signature growl. Cult of Luna's style to me is very reminiscent of bands like Neurosis or Isis but they definitely bring their own unique edge to the table. The song ends with a hypnotic jam that includes an organ and builds to a final peak. If this is a signal of things to come this is going to be an incredible album.
Track 2 Lay Your Head to Rest is the first single from the album. It begins with an electronic loop and a dirty drum and bass lick that has some almost hip-hop undertones before it opens up into the big epic sound Cult of Luna is known for. The feel of this track is much different than the first and yet it still maintains the same level of intensity. Eventually the track breaks into a misty empty section before the big epic main riff comes barreling back even harder for a 2nd round. The drumming on this track is loose and funky and just gives it a very natural sound. The way they break and let the track breathe before kicking back into the verse works extremely well and helps to amplify the sheer brutality of the riffs and vocals.
Track 3 is the title track A Dawn to Fear – A lot of really interesting ambient breakdowns in this one with clean vocals. The clean vocals are also done in a tasteful way. It doesn't sound like the band is pandering or trying to formulate pop hooks, the dynamics only help to make the music more interesting. The toned down, clean vocals only serve to make the moments of brutality and abrasive vocals that much more intense.
Nightwalkers continues where the title track left off. It has a nice slow guitar riff and melodic interplay, slowly swirling around a shuffling drum beat. A long and slow build up before the first tidal wave crashes on you. The drums kick up to full speed and the song definitely feels like waves crashing down on you. There's one song on there, 'Nightwalkers', which took forever to write. says Johannes Persson. The main riff was written and I tried a lot of different ways of tying it together, and it took a lot of different versions to finally complete it." – the hard work obviously paid off.
Lights on the Hill is the 5th track and the unofficial beginning of the 2nd half of the album. It clocks in at a monster 15:08. Like many of the tracks on this album this one seems to shift effortlessly between moods, switching from aching melancholy to sinister in an instant before bringing the sky crashing down with pulverizing riffs a moment later. This song ends on a somber note and the slow chords die out, ready to lead in to the next build up.
Johannes says: "We're a collective, and when I say that I mean that the band's sound is the sound of us as individual members doing what we naturally do. Having the guys in the band come in with input, we create an actual song from the ideas I've come up with very quickly because I'm lucky enough to play with a lot of talented people. There's a lot of varied instrumentation on the record and everything you hear on there is played by someone in the band, there are no guest musicians involved."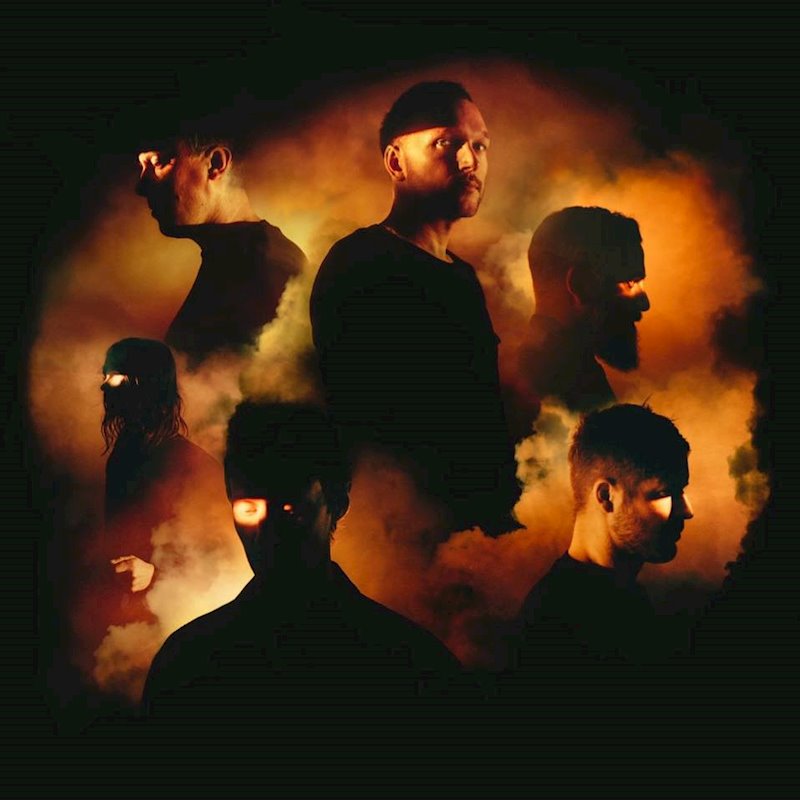 We Feel the End begins in a way that seamlessly weaves it together with the previous track. A slow electronic echo and a subtle violin guide the listener along gently and the soft almost spoken vocals tie everything together. The drums begin and the song continues to amble along now complimented by all sorts of melody.
The first half of Inland Rain has sparse vocals. In the second half it really intensifies to an ultra heavy storm. When the track eventually dies out it fades into a glitchy loop that basically sets up The Fall which is the last track on the album.
This song has some of the most melodic and memorable guitar work of anything on the record. The main riff cuts through and sticks with you. The breakdowns are intense and there are some great spaced out interludes. The culmination of this song and the album as a whole are incredibly intense and you can feel the power in Johannes voice as the music continues to crash like waves around it. The way that the song tapers off and winds down after this crescendo is nothing short of brilliant.
A Dawn to Fear is an incredible piece of music from start to finish. A masterpiece of a record that will require multiple listens to truly appreciate. An album that 20 years from now – listeners will still be able to put on and thoroughly enjoy.
Admitting he is perhaps still too close to his work personally to objectively describe the sound of A Dawn To Fear, Persson believes that it has a more organic feel than previous work by Cult of Luna. This was largely achieved through the use of organs and other acoustic instruments in place of electronic keyboards.
The band will of course be touring to support the album, though they have never had a punishing touring regimen and have no intention to change the way they operate at this point. "We're not a band who will be out there for months and months and months, that's not what we have been and not what we are going to be. I don't want to tour the passion away, and I think one of the reasons we've been able to do this for such a long time is that we haven't toured that much. The day where I think touring isn't fun or playing live isn't fun will be the day I stop writing music, and right now I just want to continue writing good music and being friends with these guys."
With the finished product running to the length of a double CD, there was some discussion of cutting a track, but this did not get far. "We sat down and looked at that song list and we couldn't. It would make it easier for us and everyone involved to cut one song, making it no problem when it comes to LPs and CDs, but we just couldn't see the album any other way. These songs are the songs that make sense. If we cut this song or that song, it would screw up the whole dynamic of the record."
A Dawn to Fear is in stores and streaming everywhere AS OF TODAY Sept. 20th!! Don't sleep on this incredible album. Here at BPM we would consider it an essential listen for fans of intense underground metal in the same realm as bands like Neurosis or Baroness.