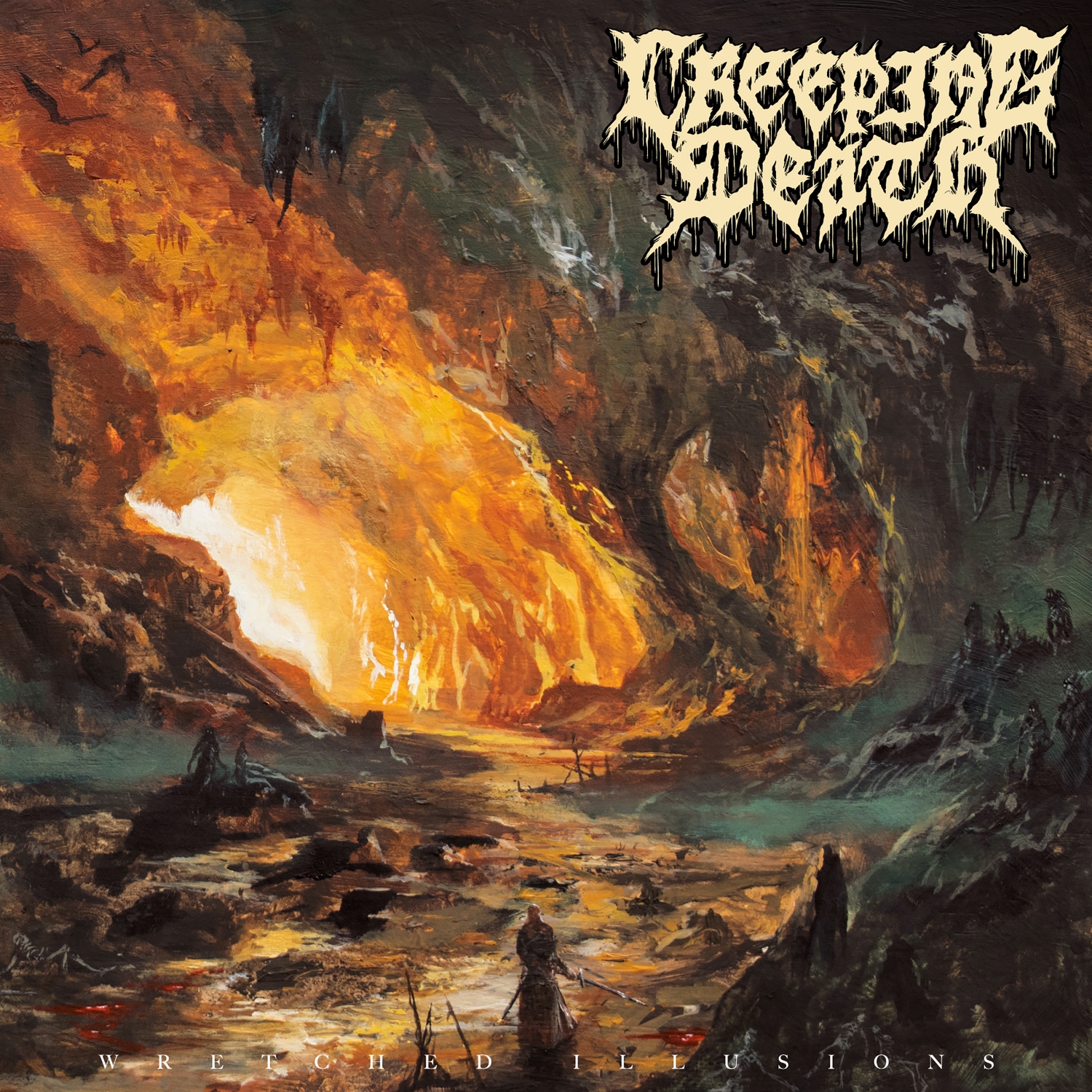 Old-school classic death metal inspired Creeping Death unleashes their full length debut, Wretched Illusions via Entertainment One (eOne) on Friday, September 27, 2019.
Hailing from college town Denton, Texas, Creeping Death is no stranger to those who follow death metal. The band previously released two well received EPs, Specter of War (2018) and Sacrament of Death (2016). It's the launching of Wretched Illusions that puts Creeping Death on the world stage.
Creeping Death creates a solid debut weaving elements from classic death metal templates of bands such as Bolt Thrower, Sepultura and Grave. Such a release is a rarity in today's world of metal, but Creeping Death delivers. The time spent on the road, solidifying the band's chemistry is evident with Wretched Illusions. The essentials of thick guitars, deathly vocals, and lingering tempos are present and precisely balanced on cuts like "Bloodlust Contamination," "Ripping Through Flesh," and "Captivity".
As a whole, Wretched Illusions is best described as a release meant for the battle in the pit. "Corroded Within" and "Peeled from Reality" are prime examples of the ever present groove you feel devouring Wretched Illusions.
Creeping Death tests their 'groove theory' when they embarks on a fall tour with label mates High on Fire and neighboring Dallas-based thrashers Power Trip. Confirmation and theoretical proof is found by the flow of bodies in the pit.
Wretched Illusions positions Creeping Death as a band to watch. As they trek across the death metal landscape, it's not just a dose of old school death metal, it's a Texas-sized serving.