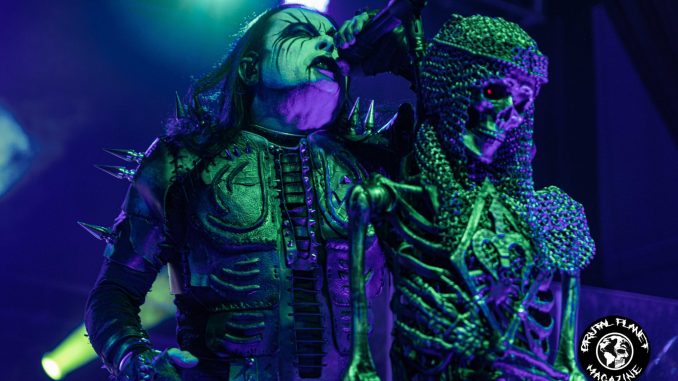 Review by:
Brittany Skidmore
On March 17 th, CRADLE OF FILTH teamed up with DEVILDRIVER to put on a
memorable show at The Depot in Salt Lake City, Utah. The venue was packed with
metal fans garbed in green to celebrate St. Patrick's Day. Cradle of Filth, and
DevilDriver had support from bands ONI, a Canadian metal band, and Black Satellite
from New York. They each adequately prepared the crowd for the performances
that followed.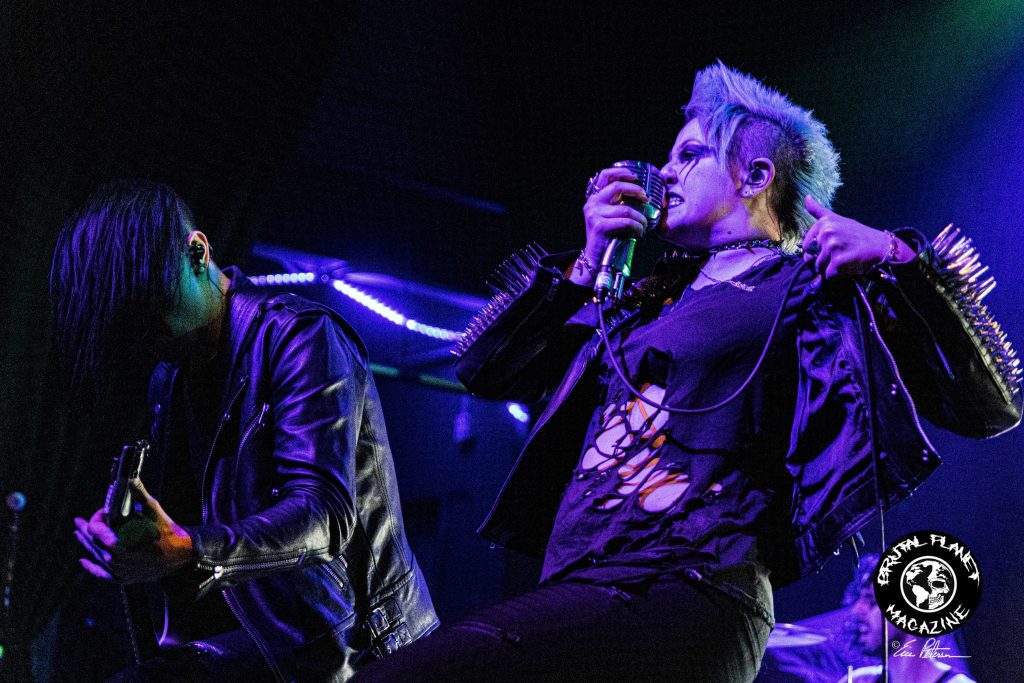 DevilDriver opened with electric enthusiasm with "Keep Away From Me". A crowd
of high-energy fans greeted them with screams, and immediately started forming a
mosh pit, center floor. Songs "Hold Back the Day" followed by "I Could Care Less",
and "Grinfucked" fed the crowd, and the mosh pit doubled in size. Frontman, Dez
Fafara, encouraged the crowd to "get off the walls and dance!"
Before performing a cover of "Sail" by Awolnation, Fafara took a moment to get
personal and share with the crowd. He opened up about having ADHD and
dedicated the song to "everyone out there that has ADD, or ADHD." Ear piercing
cheers filled the venue. A sense of camaraderie was felt as everyone sang along to
"Sail".
DevilDriver wrapped up their set with the final songs. The mosh pit erupted and
people started crowd surfing. As they finished with "Meet the Wretched" and exited
the stage, the cheers and applause were deafening.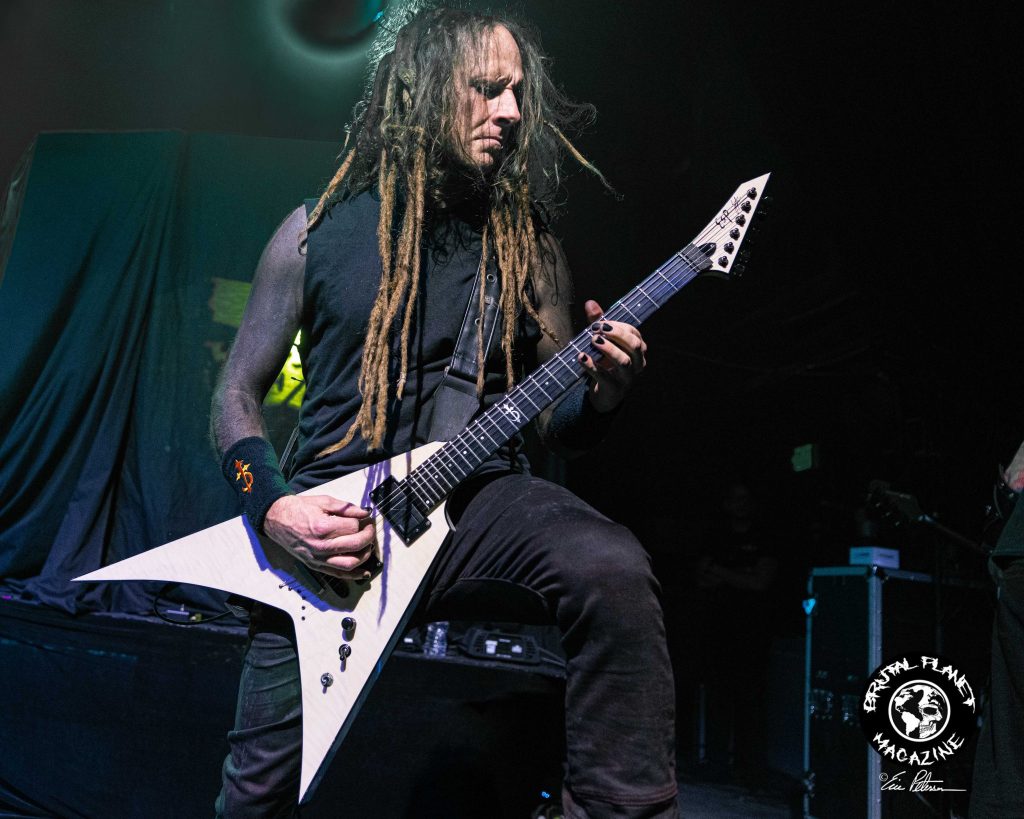 Drenched in neon green lighting, Cradle of Filth took the stage. Their ten-song set
started off with "Heaven Torn Asunder" from their newest album. A not as rowdy,
but equally energized crowd showed their adoration as vocalist, Dani Filth, stole the
show.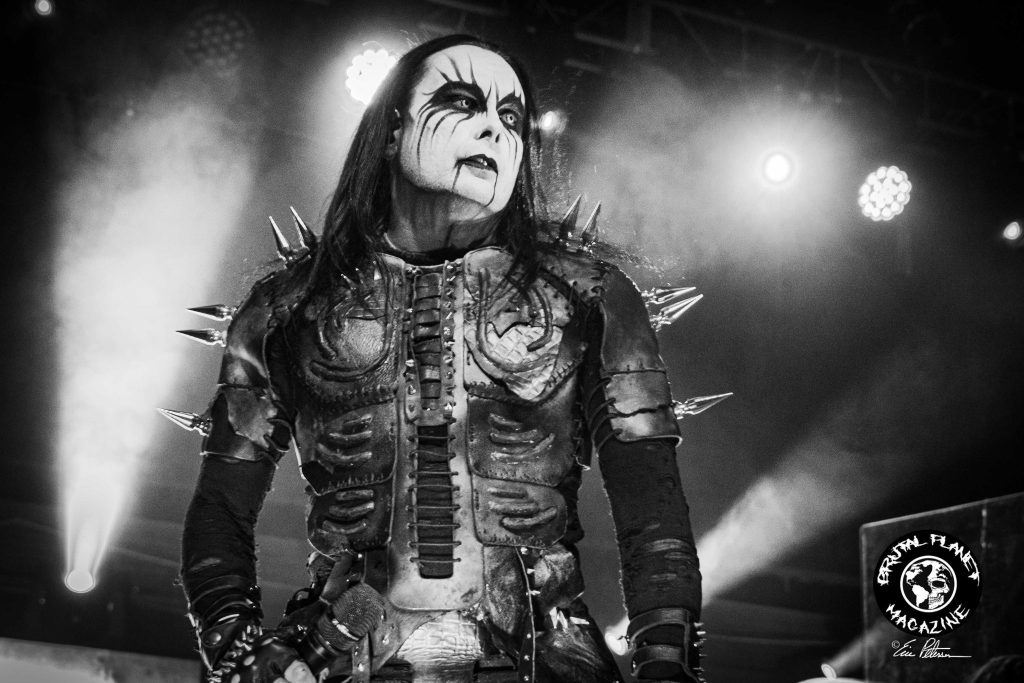 Mesmerizing visuals of vampiric violence were projected onto the back wall of the
stage throughout their show. The videography was impressive, to say the least. "She
is a Fire", "Nymphetamine (Fix)", and "Her Ghost in the Fog", all from their newest
album, proved to be major crowd pleasers. Cradle of Filth wrapped up an epic St.
Patrick's Day performance by ending with "From the Cradle to Enslave".
You won't want to miss a show like this!

Remaining Tour Dates:
March 22 – Dallas, TX @ Amplified Live
March 23 – Austin, TX @ Come & Take It Live
March 26 – Albuquerque, NM @ Revel