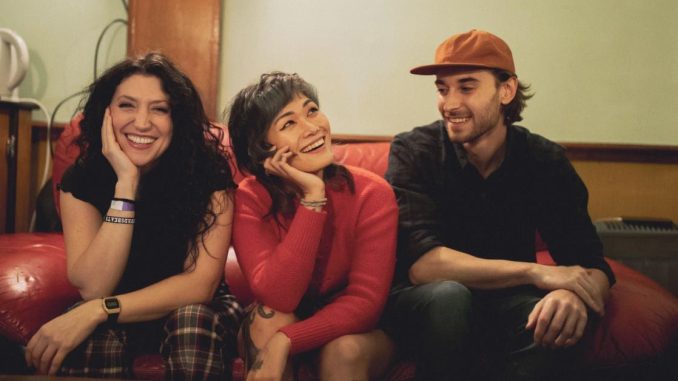 Covet's jubilant new album, catharsis, is out now via Triple Crown Records.
"We did a lot of risk-taking on this album," Yvette Young explains of the 8-song, Scott Evans (Thrice, Samiam) produced album. "I try to follow what excites me without heeding anybody's expectations. I'm leaning into melodies, tones, and textures and trying to use them to transport listeners. The whole concept is escaping into a fantasy realm where the songs depict different characters and their own worlds. Each song is like their theme song. It's mostly instrumental, but when you close your eyes, I hope people will be transported into the character's story. Music has always been escapism for me and a great source of therapy. My hope for this music is that it will take people somewhere and stir their imaginations, or at the very least, make them feel something. I named this record 'catharsis' because the word to me feels like a triumphant exodus. No matter the dire circumstances, music is one of those things that I've always needed to create to survive (in all senses of the word), and time and time again, I turn to guitar and songwriting as my outlet to uplift and feel like I have control over something in this chaotic universe."
Fan interaction has been a cornerstone of Covet's career, with the band slated to continue that tradition as they mark the new album's arrival with both a Reddit AMA (r/music) on Monday at 1 pm pacific/4 pm eastern as well as a virtual gallery exhibit showcasing fan photos, videos, artwork, and other artistic mediums. The catharsis gallery opens its virtual doors on May 4. Fans can submit their artwork here: catharsis.covettheband.com.
In advance of today's arrival, the Bay Area trio, released a pair of videos that perfectly captured the West Coast band's free spiritedness and unbridled enthusiasm: "firebird," which saw Covet, in a nod to Young's mother's first American adventure, enjoying a ride in a red Firebird, and "lovespell," a single Young describes as "a tribute to that feeling of being totally smitten by the joy of creating and feeling things deeply." Both clips were directed by Tom Flynn.
Video for "firebird" can be viewed here: https://www.youtube.com/watch?v=cAucSGARobQ
catharsis is available on a variety of limited-edition vinyl variants, as well as on CD, and digitally. A collection of catharsis-themed merch, featuring Young's artwork, is also on-sale now. To order, and view the various pieces, visit: https://triplecrown.ffm.to/covet-catharsis.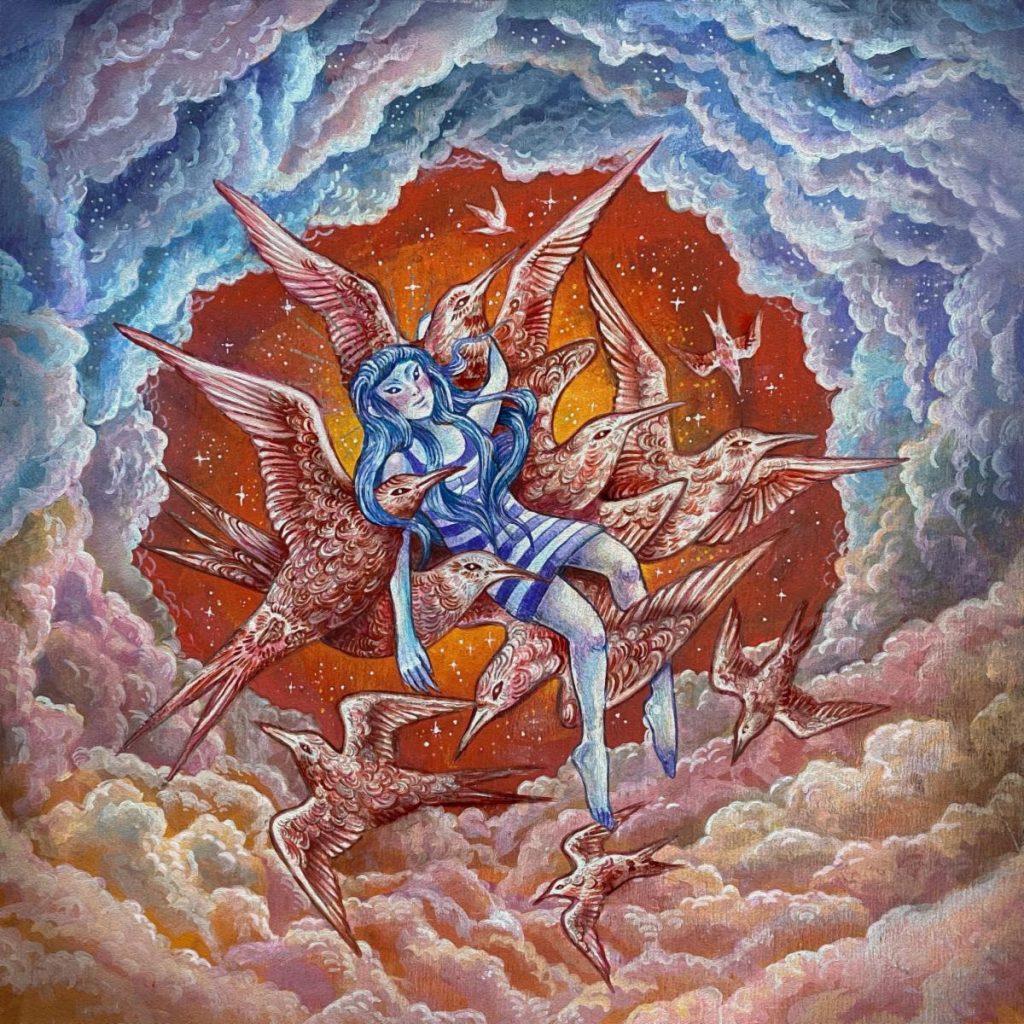 Covet's five-week North American tour kicks off this evening at the Wonder Ballroom in Portland, Ore. Scarypoolparty and altopalo open on all dates.
Covet catharsis tour dates:
April 7 Portland, OR Wonder Ballroom
April 8 Vancouver, BC Biltmore Cabaret
April 9 Seattle, WA Neumos
April 11 Salt Lake City, UT Soundwell
April 13 Denver, CO Meow Wolf
April 14 Lawrence, KS The Bottleneck
April 15 St. Louis, MO Delmar Hall
April 17 St. Paul, MN Amsterdam Music Hall
April 18 Madison, WI High Noon Saloon
April 20 Chicago, IL Bottom Lounge
April 21 Ann Arbor, MI Blind Pig
April 22 Toronto, ON Lee's Palace
April 23 Montreal, QC Café Campus
April 25 Pittsburgh, PA Thunderbird Music Hall
April 26 Brooklyn, NY Brooklyn Bowl
April 27 Boston, MA Royale
April 28 Philadelphia, PA Brooklyn Bowl
April 29 Vienna, VA Jammin' Java
May 1 Asheville, NC The Grey Eagle
May 2 Nashville, TN Brooklyn Bowl
May 3 Atlanta, GA The Masquerade (Hell)
May 5 Dallas, TX Studio at The Factory
May 6 Austin, TX Scoot Inn
May 8 Albuquerque, NM Launchpad
May 10 Phoenix, AZ Crescent Ballroom
May 11 Solana Beach, CA Belly Up
May 12 Los Angeles, CA The Roxy
May 13 Santa Cruz, CA The Catalyst
Tickets for all shows are on-sale now. Scarypoolparty and altopalo open on all dates.