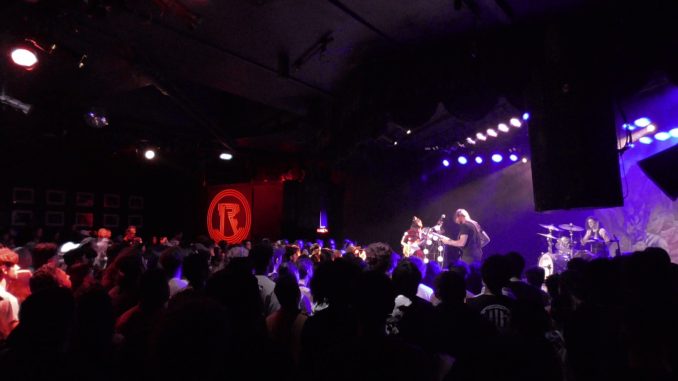 Covet is a 3 piece math-rock band fronted by Yvette Young. Young is of Chinese heritage and comes from a musical family: her father is a singer, accordionist, and composer, and her mother is an organist and accordionist. Yvette graduated from UCLA and started posting videos of herself playing music back in 2009 eventually going on to form Covet.
The band recently released "Catharsis" and put together this tour in support of the album. I saw their performance on Friday, May 12th along with Scarypoolparty and Altopalo.
Scarypoolparty's set was almost completely dark and was performed using a single bulb behind him on stage. For this reason I did not get any photos of him… however, I was very impressed with his set. He played solo acoustic and it was obvious from his playing style that he has a high level of technical prowess and has been playing for a long time.
Altopalo blends emo rock and elements of electronica. They opened the show and had a lot of really interesting and memorable music.
Covet's performance was top tier as was expected. They played their new album "Catharsis" in it's entirety, stopping occasionally to crack jokes and nudge the crowd. Only their first song had a lead vocal and being primarily an instrumental act, this is something the band has recently branched out to.
All three bands put on great performances. Check out some of the photo's we took below.
ALTO PALO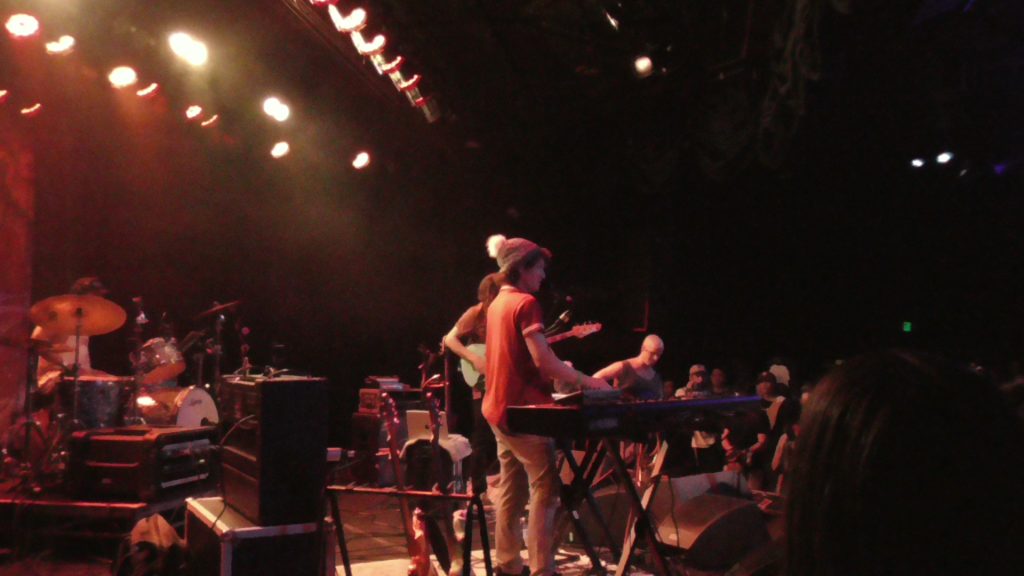 COVET