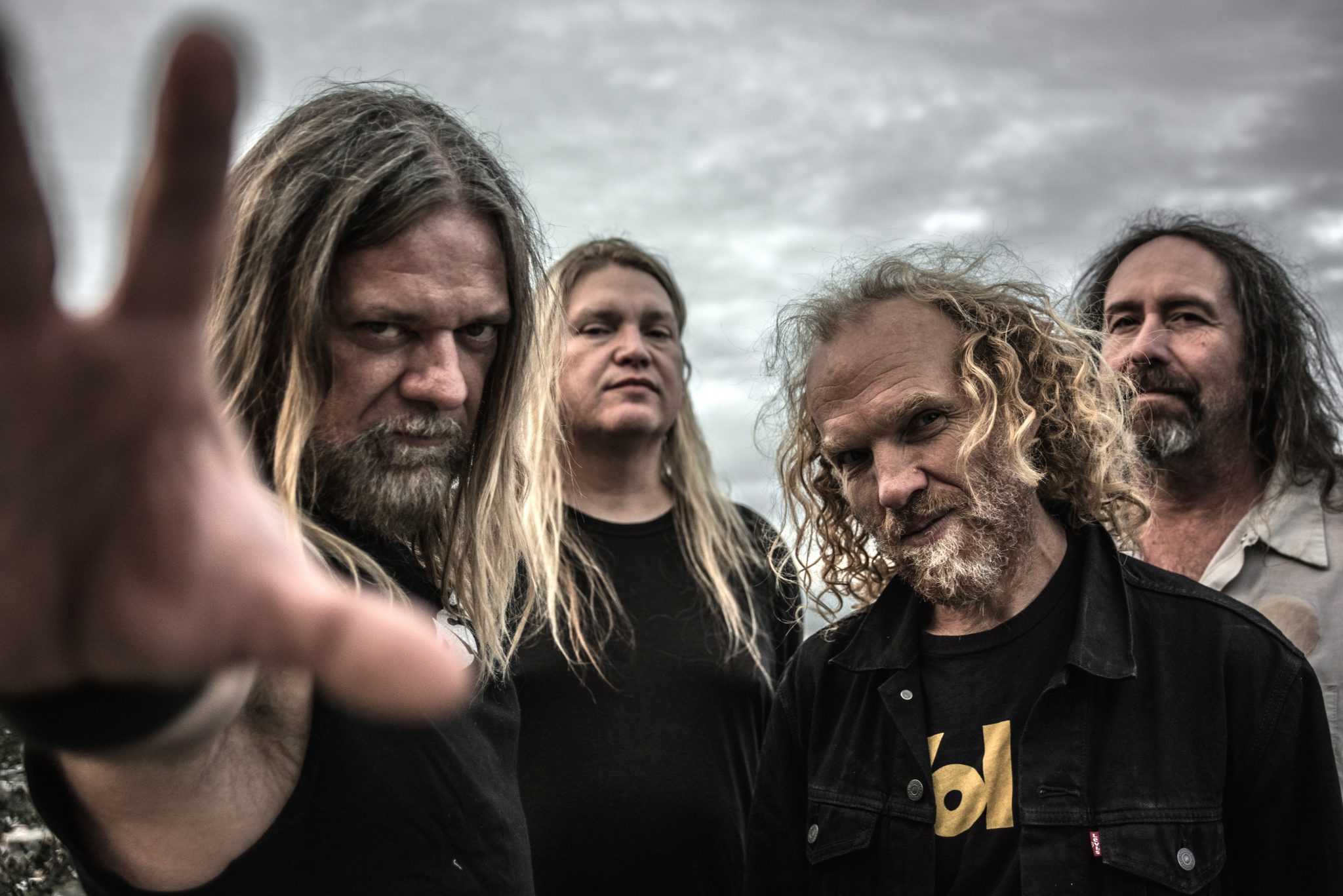 My relationship with the band Corrosion of Conformity (aka C.O.C.) started way back in 1991 when they released their breakthrough album "Blind." They were a completely different band back then, and another completely different band before that.
For those who may not be familiar with the band's history – C.O.C. originally started out in 1982 as a hardcore punk band. They put out 2 albums in this incarnation and then ended up recruiting 3 new members – bassist Phil Swisher, vocalist Karl Agell and guitarist / background vocalist – Pepper Keenan.
They released the album "Blind" with this line up. The new sound got them into the metal underground and on to Headbangers Ball but the breakout hit was a song called "Vote with a Bullet" that Pepper Keenan sang the lead vocals on.
Eventually Agell and Swisher quit the band and formed Leadfoot – and we ended up with what is referred to as the "classic" C.O.C. lineup. This consists of Pepper on lead vocals / guitar, Woody Weatherman – the only consistent band member on rhythm guitar, Mike Dean on bass and Reed Mullin on drums. That line-up released their most popular albums "Deliverance" and another one of my personal favorites "Wiseblood." These records have much more of a bluesy metal feel, in the vein of stoner rock bands and old Black Sabbath.
This version of C.O.C. also released the incredible "America's Volume Dealer" record back in 2000 when Korn / Limp Bizkit style "nu-metal" was at it's peak. The album did not do well in the mainstream but tracks like "Who's got the fire?" and "Take What You Want" are blues metal anthems that will long outlive the lion's share of popular music released that year. (The song "Higher" by Creed was a hit single in the year 2000… just to give you an idea)
So given that bit of history, anything remotely "hardcore punk" has given way to a sound that is more like what one fan described to me last night as "Skynyrd on steroids." – perfect.
The classic line-up was going to be hitting the stage tonight at the Teragram Ballroom (minus the original drummer Reed Mullin for some reason.)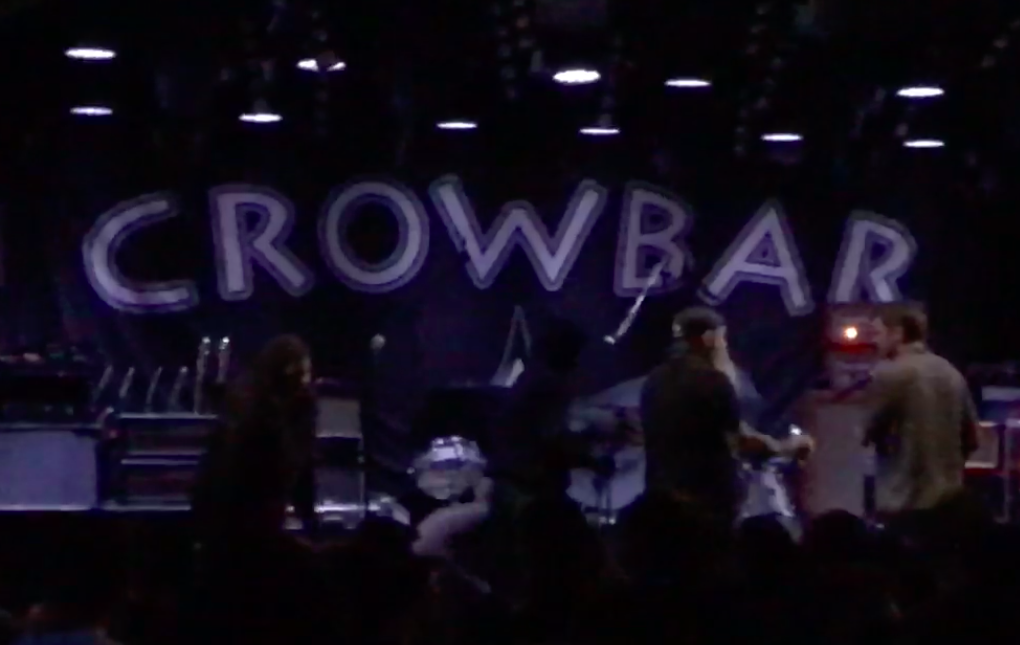 The opening bands Weedeater and Crowbar were both very solid and played high energy sets. Crowbar lead vocalist and guitarist Kirk Windstein is a fellow member of Phil Anselmo's band "Down" along with Keenan so it felt like a no brainer to see them on the same bill.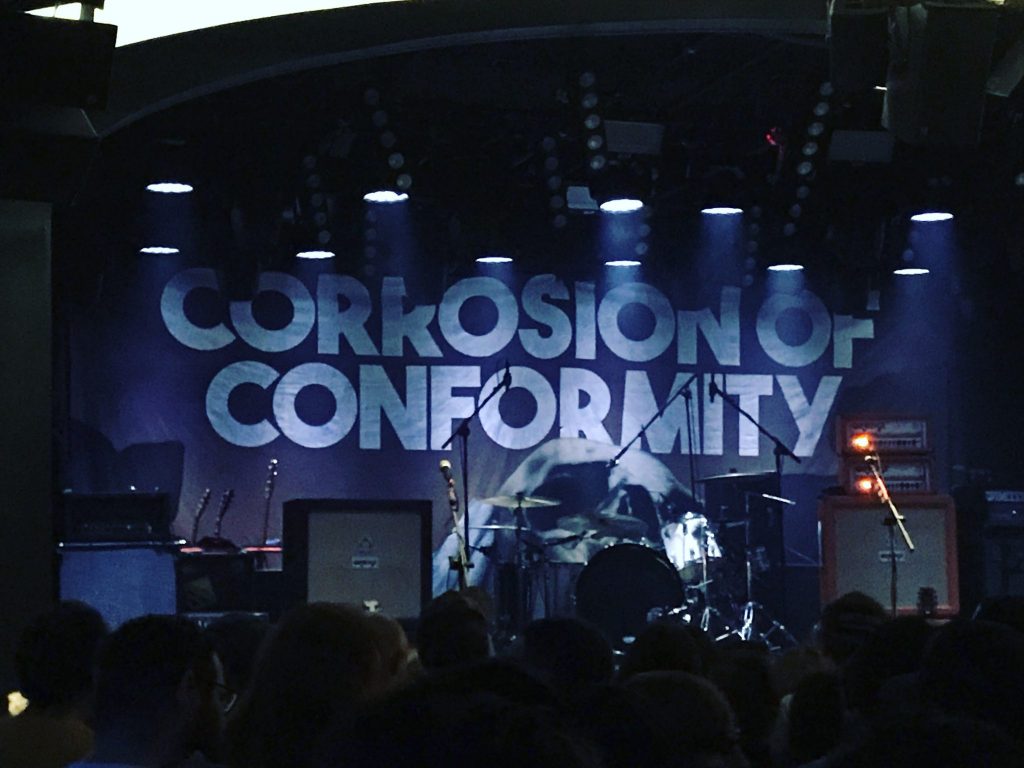 If you take anything away from the rest of this review it should be this: C.O.C. played a no-frills set, jam packed with ass kicking groove / blues / southern stoner metal… whatever you want to call it.
There was no dramatic intro or overhyped buildup, they warmed up the crowd with "La Grange" by ZZ Top (something Dimebag / Pantera used to do quite a bit). Then got on stage and promptly began to tear the roof off the place.
They kicked it off with one of their more recent, heavier tracks "Stonebreaker" from the "In the Arms of God" record and proceeded to blaze through a wide cross section of their best songs across several different albums.
They only performed one track from the newest album "No Cross No Crown" – "Wolf Named Crow." When you made records like Deliverance and Wiseblood that are full of guitar masterpieces – it's probably difficult to pick everything great and condense it into one 90 minute set.
Here's the full setlist:
Stonebreaker
Wiseblood
Wolf Named Crow
Long Whip / Big America
Señor Limpio
Diablo Blvd.
Broken Man
Vote With a Bullet
Seven Days
Paranoid Opioid
13 Angels
Who's Got the Fire
Albatross
(Encore) Clean My Wounds / Dub Jam
C.O.C. is one of those bands that hasn't recently dominated my playlists and that's honestly just because I kind of forgot about them. I have been listening to and following the band since the early 90's and revisiting a lot of their music made me realize how timeless a lot of it really is. Seeing them play live also reminded me what a great live guitar rock band can accomplish on riffs alone. In this age of computers and synthetic EVERYTHING it's also really nice to hear a heavy rock act play with just live instruments. No sequencing or samples, no make-up or costumes – just raw guitar rock.
The fans obviously wanted it too, if you watch the bit of footage I have of them below playing one of their more well known songs: "Albatross" you can hear the audience singing along in unison.
Everything about this show was right – from the venue and the opening acts down to the brands of canned beer they served at the bar. (Sculpin and PBR). If you get a chance to catch this tour when it stops in your town and you love heavy ass guitar rock… do not miss it.