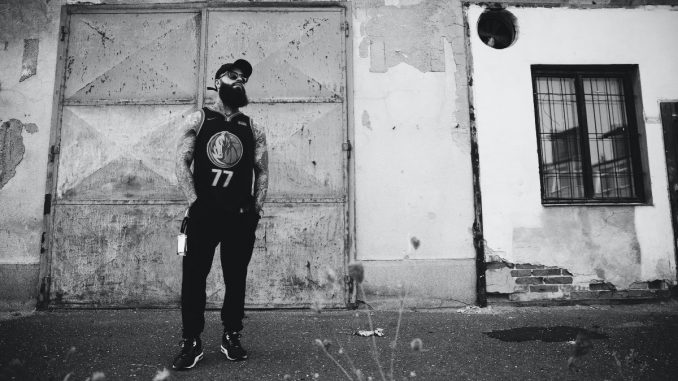 LGND is the unorthodox yet exciting collaborative project led by vocalist Chad Ruhlig (For The Fallen Dreams) and a collection of different musicians and producers. Each collaborator creates the music, over which Ruhlig provides lyrics and vocals. The songs are being released by Rise Records.
Today, LGND has dropped the visualizer for the new song "Berserker," where mechanized grooves and pulse-pounding rhythms collide. Ruhlig's partner for this track is The Browning's Cody Stewart. Listen here.
"'Berserker' was the first piece of music I wrote during quarantine with Cody Stewart," Ruhlig says. "It's the classic LGND sound — with his own flavor. It's always a blast working with outstanding producers, engineers, and songwriters. Cody is all three of those things. We hope you dig it."
LGND — one of heavy music's best kept secrets for well over a decade — stands the test of time in a space filled with constant change. Formed in 2009, the project blends a unique style of aggressive metal, thrash, and early flavors of nu metal, LGND push the envelope continually. With LGND, you never know what's next and that's what makes it a sonic thrill ride.
The first track "Psychedelic Nightmare" dropped last year and featured Daniel "DL" Laskiewicz, formerly of The Acacia Strain. Listen to the track and watch the visualizer here. It was followed by "Spite Me," featuring Andrew Tkaczyk of The Ghost Inside. The song is ominous, haunting, and thoroughly tumultuous, and it's built on grooves thunderous enough to shift tectonic plates. Listen here.
"Six different writers/producers and a lot of trust went into this release," Ruhlig previously explained about the project's scope. "I'm extremely proud of how everything came out and can't wait for you all to hear what we did. Times are changing, so are we."
LGND are working on additional tracks. Stay tuned for more.