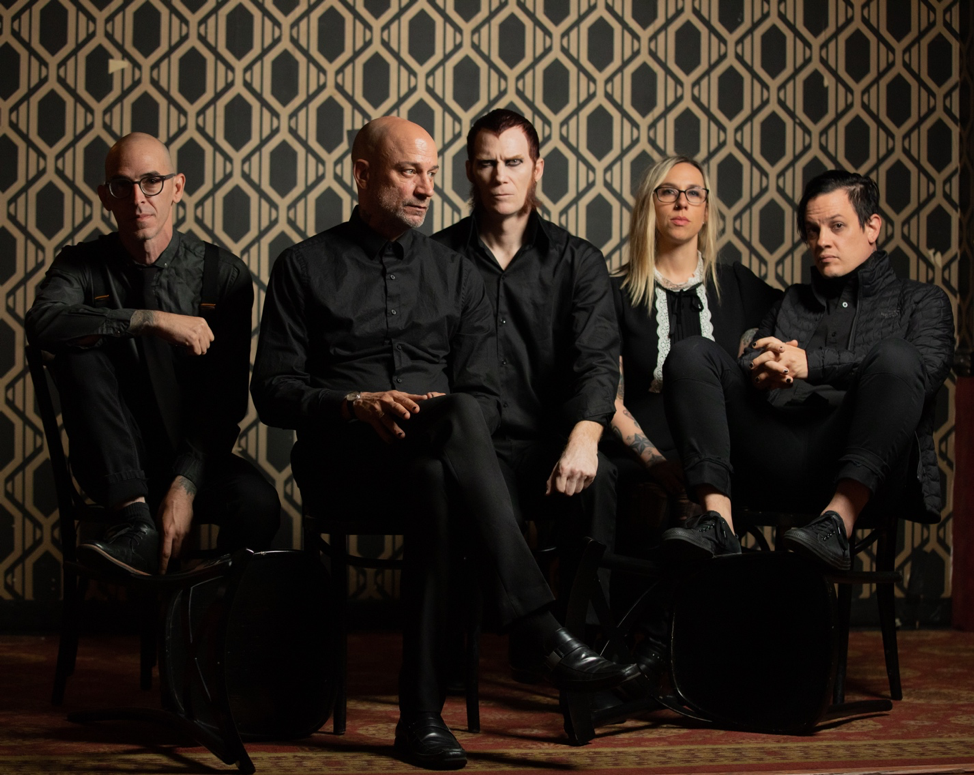 Not long after releasing their heartfelt, fan-dedicated music video for "Run" (
WATCH HERE
), Gold-certified alt-rock trailblazers COLD are back with more exciting news. Late last year, frontman Scooter Ward was invited to appear on Breaking Benjamin's emotive new track, "Far Away", which can be downloaded/streamed
HERE
and appears on their new album, Aurora, out today.
Today, Breaking Benjamin have released the official music video for "Far Away" – also featuring Scooter Ward!
COLD vocalist Scooter Ward says about appearing on the track: "I had the best experience in being a part of the new Breaking Benjamin video for the song "Far Away". Ben and his team were beyond top notch. I'm thankful to all involved. It was such a great vibe. And besides, I've always wanted to sing on an otherworldly planet of lights and then get abducted at the end of a song. Hope you enjoy it! Love to you all, and love to Ben Burnley for inviting me on his journey."
Watch the new video for "Far Away" now via Breaking Benjamin's YouTube channel
HERE
COLD experienced a transcendent 2019 – peaking with the successful release of their Billboard-charting Napalm Records debut, The Things We Can't Stop, subsequent singles "Shine", "Without You", "The Devil We Know" and "Run", and a North American comebacktour boasting several sold out shows. Now, COLD have their sights set on a bright 2020. Billboard said it best: "Cold is heating up for a new era…"
Stay tuned for more news in the world of COLD, coming soon!
About COLD Discography:
At the turn of the century, COLD unveiled the seminal 13 Ways To Bleed On Stage, which went Gold and yielded hits such as "Just Got Wicked", "No One", and "End of the World". Their 2003 follow-up, Year of the Spider, marked their highest chart position, bowing at #3 on the Billboard Top 200, receiving a Gold certification, and spawning the smash "Stupid Girl" accompanied by Rivers Cuomo of Weezer. 2005's A Different Kind of Pain illuminated melodic strides to the tune of 37,000-plus copies sold first-week and a Top 30 debut. Meanwhile, 2011's Superfiction continued this streak, crashing the Top 10 of the Top Rock Albums Chart upon arrival and extending a growing legacy.
COLD online: