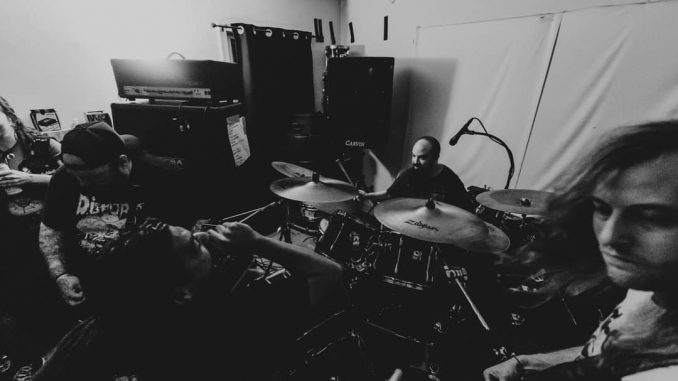 BAND TOURING THIS WINTER
Closed Casket Activities has signed No/Más to its growing and impressive roster.
The Washington, DC-based death/grind band will release its label debut in 2022.
"We're super proud to be working with the best in the game," the band says.
More details are forthcoming!
Additionally, the band is touring this fall. All dates are below.
NO/MÁS ON TOUR:
11/12 — Philadelphia, PA — Ortlieb's (With Grishka and Come Mierda)
11/13 — Monclair, NJ — Meat Locker (With Grishka and Come Mierda)
11/14 — Brooklyn, NY — Saint Vitus (With Grishka and Come Mierda)
12/3 — Baltimore, MD — Ottobar (With Pig Destroyer, Misery Index and Drugs of Faith)
CLOSED CASKET ACTIVITIES ONLINE: