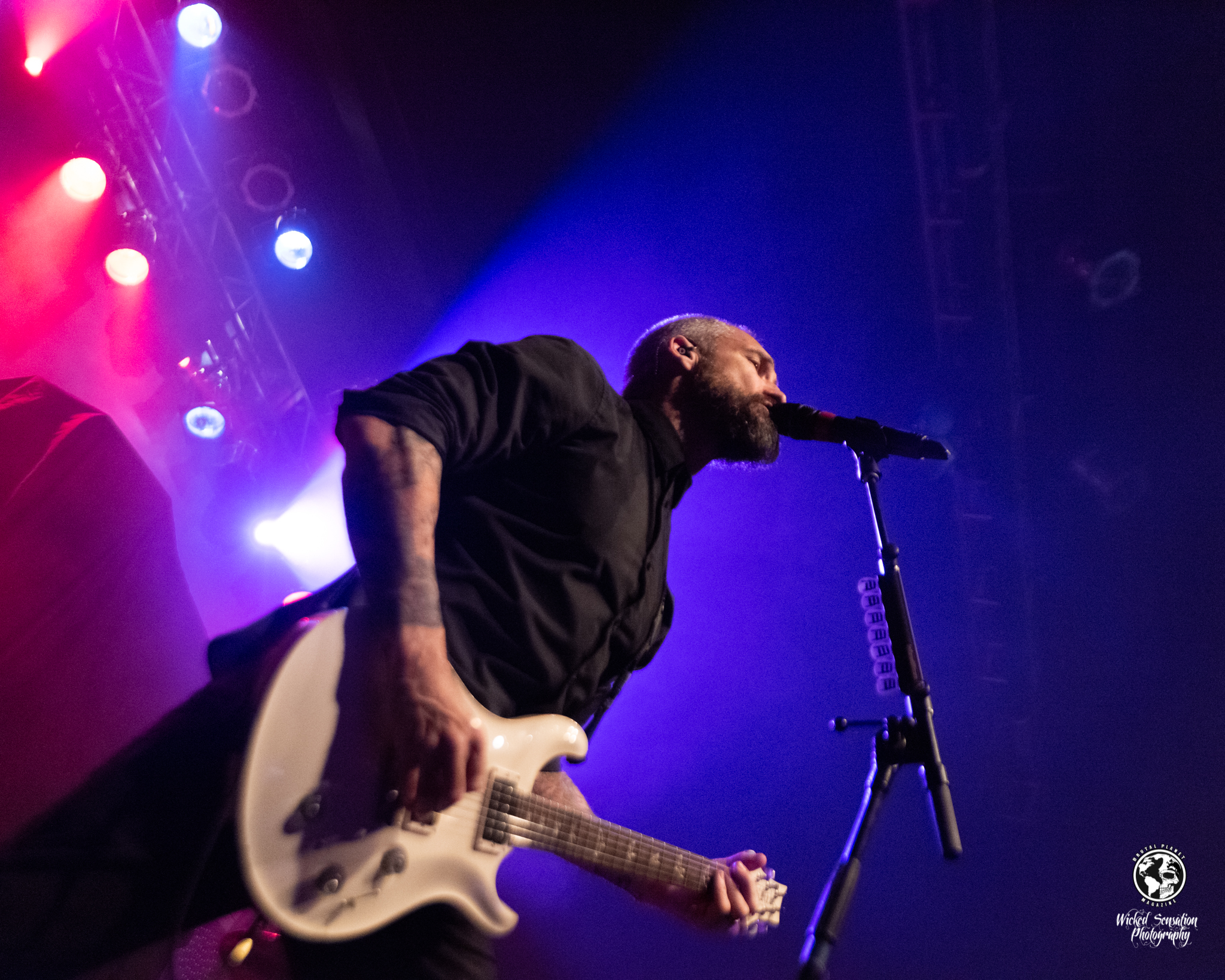 Clint, out supporting his solo full-length release of God Bless the Renegades put on a show like none other. I had the opportunity to interview Clint just before his set. The man I met 25 years prior was the same I met only last week. Hard Work and humility have been a great attribute to Clint Lowery of Sevendust. Playing to a sold-out show along with headliners Alter Bridge, the packed house either already knew of Clint or quickly became a fan.

Starting out the show with the title track, "God Bless The Renegades" the crowd immediately knew Clint was a force to be reckoned with leading his own group. In asking Clint earlier, the track is an ode to those who live outside the box, who take risks to grow and be better than what they are. The crowd was connected immediately with the grooves and lyrics of the song.

Next up was one of my favorite tracks on the album, "Here." It starts out heavy, moves into a dreamy sequence and then comes back to slap you upside your head. Joined by Jonathan Jordan on guitar and vocals, the harmonies are entrancing and something to expect with Clint. Clint and Jon were also joined by bandmates Pat Seals on Bass and Ryan Bennett on Drums. Pat seals jumped and ran around the stage like a rabbit who shotgunned a can of Redbull. Ryan pounded the drums so immaculately and heavy I could feel the air come out of his kickdrum.

Up next were Silver Lining then I moved from the photog pit to the main floor. As I weaved throughout the crowd I saw fans singing along with the songs, feeling the meaning of it all. Such a great experience. Clint took a few minutes during the show to thank everyone who came out, fans of Sevendust and those recently discovering his music. After playing eight of the ten songs on his release the crowd was left pleased. Looking at Clint's IG feed after the show, there was only positive comments and feedback from both old and new fans.

Get out to see Clint live, buy merch, support these musicians!

Setlist: " GBTR, Here, Silver Lining, She's Free, What's The Matter, You Go First, Alive, Kings"