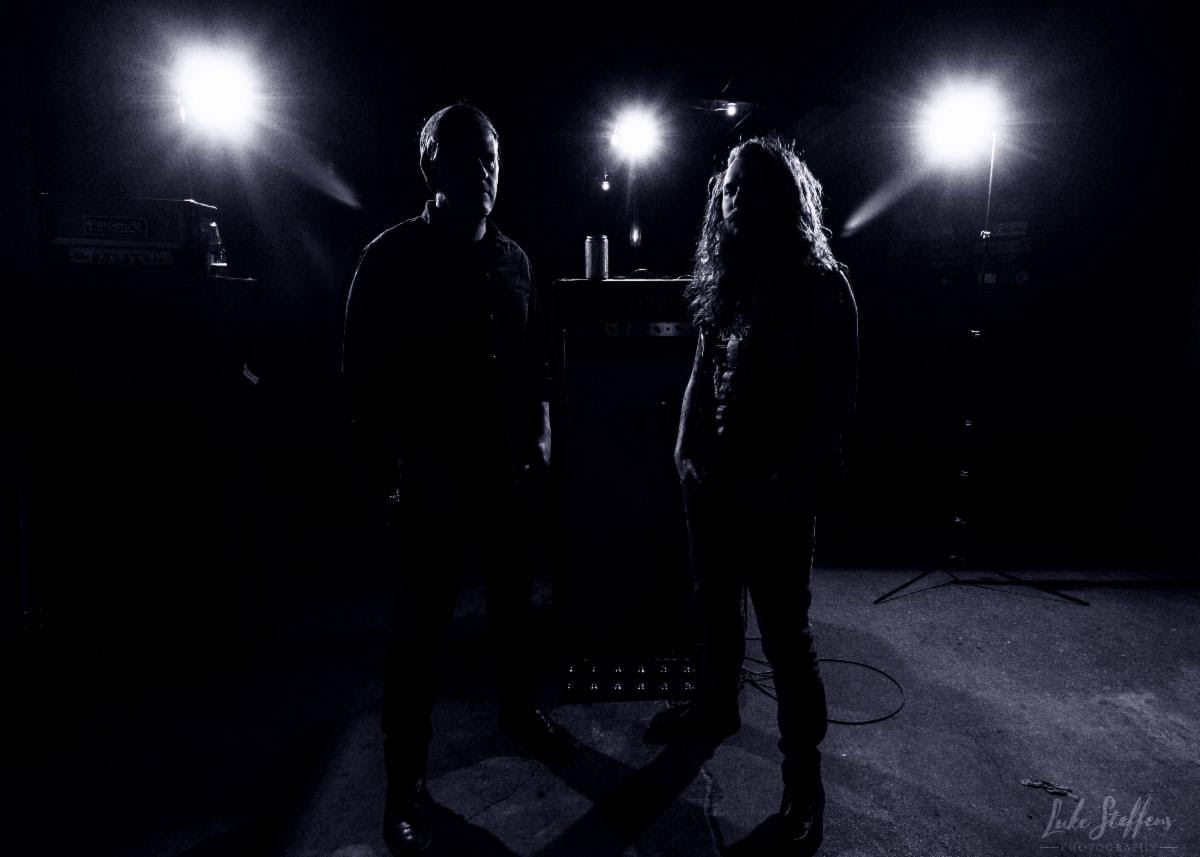 CHROME WAVES Premieres Cover Of Nick Cave's "Push The Sky Away" At BrooklynVegan; The Cold Light Of Despair EP Nears Release Via Disorder Recordings
BrooklynVegan is hosting the exclusive premiere of CHROME WAVES' cover of Nick Cave's "Push The Sky Away." The track is found on the band's new EP, The Cold Light Of Despair – a collection of both new and previously released singles, covers, and more – rapidly approaching its early November release.
The Cold Light Of Despair also features original tracks "Bound," "Spirits Descend," and "Slow Refrain," as well as covers of Nirvana's "Something In The Way," Slowdive's "When The Sun Hits," and Nick Cave's "Push The Sky Away." Joining CHROME WAVES' James Benson (guitar/vocals), Jeff Wilson (bass, guitar, synth, vocals), and Jon Siren (drums), The Cold Light Of Despair features guest contributions of cello from Kakophonix, vocals from Kim Dylla, and bass from Daren Alan. All tracks were engineered by James Benson and Jeff Wilson, and all previously released material has been remixed and remastered by Wilson, who also handled the album's cover photography and layout.
Offers Jeff Wilson, "Late last year when we covered Slowdive, CHROME WAVES was basically a brand-new band again… It felt necessary to kind of keep Kim (Dylla) in the background on that one to showcase James (Benson) as the new frontman. This time around, with a full-length and now an EP behind us, it felt natural to give Kim's guest vocal a more prominent role. Nick Cave is easily in my top five most frequent listens and doing a newer song from his catalogue may seem to be out of left field for most but felt natural to us from the beginning. Hopefully this cover pays tribute to the Bad Seeds' more somber output of the last several years while also complimenting Cave/Harvey/Howard's more chaotic ventures in The Birthday Party. We're expanding our palette here and will continue to do so for our multiple releases planned for 2020."
Writes BrooklynVegan with the Nick Cave cover track, "The melodies are close enough to the original that you can tell what song they're covering, but Chrome Waves really make it their own, turning it into something that sounds like Kevin Shields fronting This will Destroy You."
Hear CHROME WAVES' cover of Nick Cave's "Push The Sky Away" only at BrooklynVegan
RIGHT HERE
.
The Cold Light Of Despair
will see CD and digital release through Jeff Wilson's Disorder Recordings on November 8th. Find preorders where "Bound" and "Spirits Descend" are streaming
HERE
.
CHROME WAVES will record their second LP late this year for release in 2020 with other new material to surface before the album.
Following nearly five years of silence, CHROME WAVES was revamped and relaunched in 2018 with a new lineup containing former members of Wolvhammer, Nachtmystium, Abigail Williams, Amiensus, and more. The band issued their long-awaited debut LP, A Grief Observed, on their own in early 2019, after which it was picked up by Avantgarde Music for vinyl and European release. The band has toured several times throughout the year with the likes of Tombs, Without Waves, Amiensus, and others, and several covers, singles, and more have seen digital release along the way. While CHROME WAVES continues writing new material for the full-length follow-up to A Grief Observed, the band now amasses these tracks alongside several new recordings, presented as The Cold Light Of Despair.