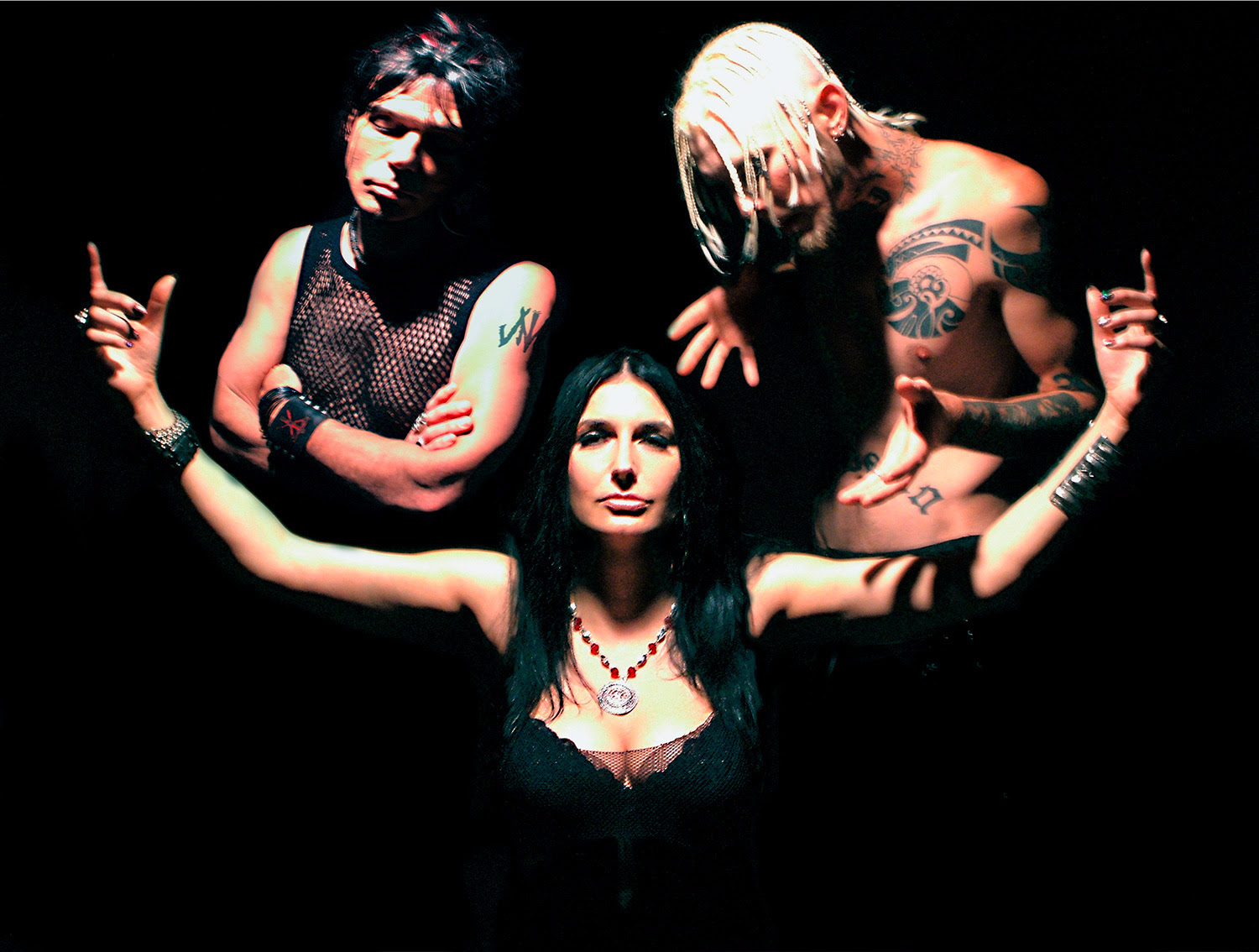 Gothic death rock pioneers CHRISTIAN DEATH will be reissuing 1988's "Sex and Drugs and Jesus Christ" on vinyl via Season of Mist! In addition to being pressed in dark green and crystal clear vinyl colors, the record will also be available in black vinyl for the first time since its initial worldwide release in '88. The LPs will also feature the original, controversial artwork for the first time in the U.S.

The reissues are available for pre-orders at THIS LOCATION.

This is part of an ongoing series of vinyl reissues of Christian Death's acclaimed catalog via Season of Mist. Previously, the label reissued LPs for the band's highly influential 'Catastrophe Ballet' (1984) as well as 'The Root of All Evilution,' 'Ashes,' 'The Scriptures,' and 'American Inquisition.' All vinyl reissues can be found at the Season of Mist E-Shop.
Tracklist:
Side A:
01. This Is Heresy
02. Jesus Where's The Sugar
03. Wretched Mankind
04. The Third Antichrist MMXX
Side B:
05. Erection
06. Ten Thousand Hundred Times
07. Incendiary Lover
08. Window Pain
09. Tragedy
"Christian Death take a relentlessly confrontational stand against organized religion and conventional morality, with an appetite for provocation that makes Marilyn Manson look like Stryper." – VH1
"One of the top ten goth bands of all time." – Rolling Stone Magazine
Founded in Los Angeles in 1979 by Rozz Williams, the hugely-influential band trail-blazed the American goth and death-rock movement with their debut album, 'Only Theatre of Pain' (1982) and genre-defining 'Catastrophe Ballet' (1984) and 'Ashes' (1985). Of these, 'Ashes' is a true testament to the CHRISTIAN DEATH legacy, as it marks the final appearance of the classic band lineup. 'Ashes' features the final recordings of founder Rozz Williams alongside current CHRISTIAN DEATH main-man Valor Kand, vocalist-keyboardist Gitane Demone and drummer David Glass before Williams' untimely demise in 1998.
Pre-Sale: http://redirect.season-of-mist.com/ChristianDeath
Presskit: https://presskit.season-of-mist.com/Christian_Death