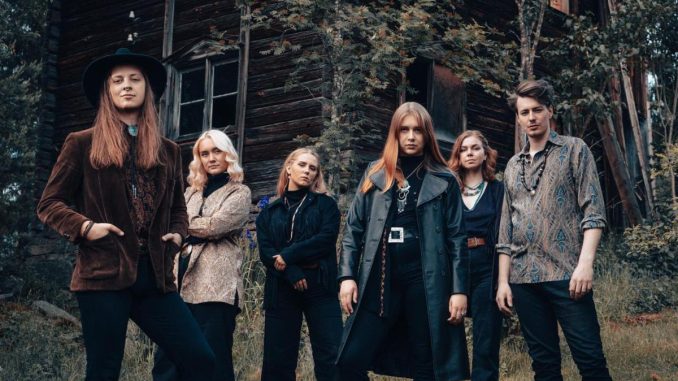 Blending the timeless, classic rock sound of the Woodstock-era with modern indie, Sweden's Children of the Sün are back. Following their highly praised 2019 debut album 'Flowers', the group will release their sophomore studio full-length, 'Roots', on March 18th, 2022. The second single off the album, titled "In Silva", is an acoustic piece that showcases soulful vocal harmonies. The single features guest vocals from Simon Zion of the band Awaze.

Children of the Sün vocalist Josefina Berglund Ekholm comments on the single:""In Silva' is about longing for something or someone. Waiting for something to happen, and believing that everything will work out in the end. It is about accepting what you can't control; that everything will turn out okay as long as you just let it happen."

"In Silva" is out now on all streaming platforms. Children of the Sün's sophomore album, 'Roots', will be released via The Sign Records on March 18th, 2022 in CD, LP, and digital formats.