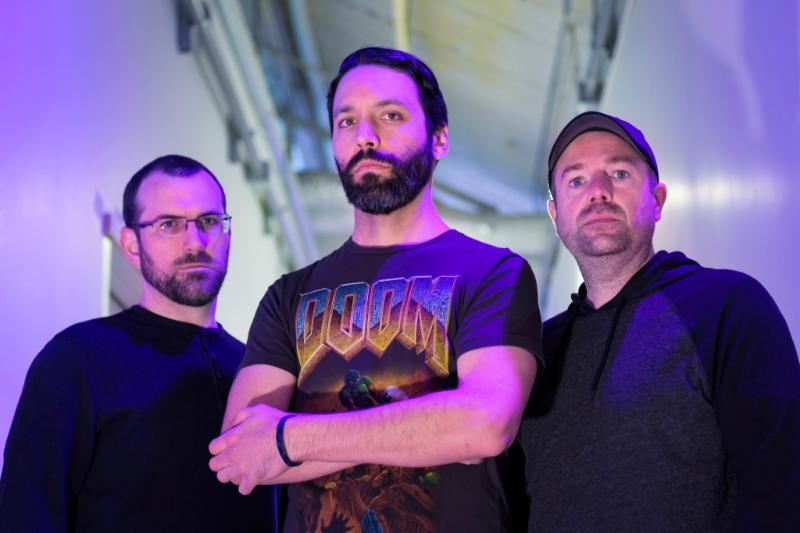 Chicago (IL) – Windy City bruisers THE BLANK STANDARD have released their self-titled debut album, the music therein best described as Brutal, Bone Crushing Metal! The seven-track album is now available for streaming, as well as for purchase.
Stream/Purchase The Blank Standard:theblankstandard.bandcamp.com/album/the-blank-standard
As tough and unforgiving as its hometown, the music of the band's debut album leaves deep impressions on a number of levels; the resultant cracked craniums and misfiring neurons of exposed listeners evidence enough.
Track Listing
1. Two Ply
2. Dump Truck Full of Zombies
3. Hydra
4. Lepers at the Gate
5. Heavy Death Murder Kill
6. The Gorgon Reflecting Pool
7. Megaton
"Lepers at the Gate" (promo video)youtu.be/YOCozNojPEk
BIO
Originally formed in 2011 as a 5-piece band, THE BLANK STANDARD became known for awe-inspiring live performances across Chicago. Through the years following the initial foray onto the scene, the band has seen change and challenge. After the departure of several members in late 2013, Eric Burns (guitars) and Brandon White (drums, album vocals) continued on with the indispensable help of Paul Gravdal (album production/studio bass). Nearly 5 years later, pain and perseverance have resulted in the release of the band's self-titled debut album; an authentic representation of the power that the band brought live, and a bridge to the future, with the reemergence of THE BLANK STANDARD.
THE BLANK STANDARD is:
Brandon White – Drums, Vocals
Eric Burns – Guitars
Paul Gravdal – Bass

facebook.com/Theblankstandard/theblankstandard.bandcamp.com/
twitter.com/BlankStandard