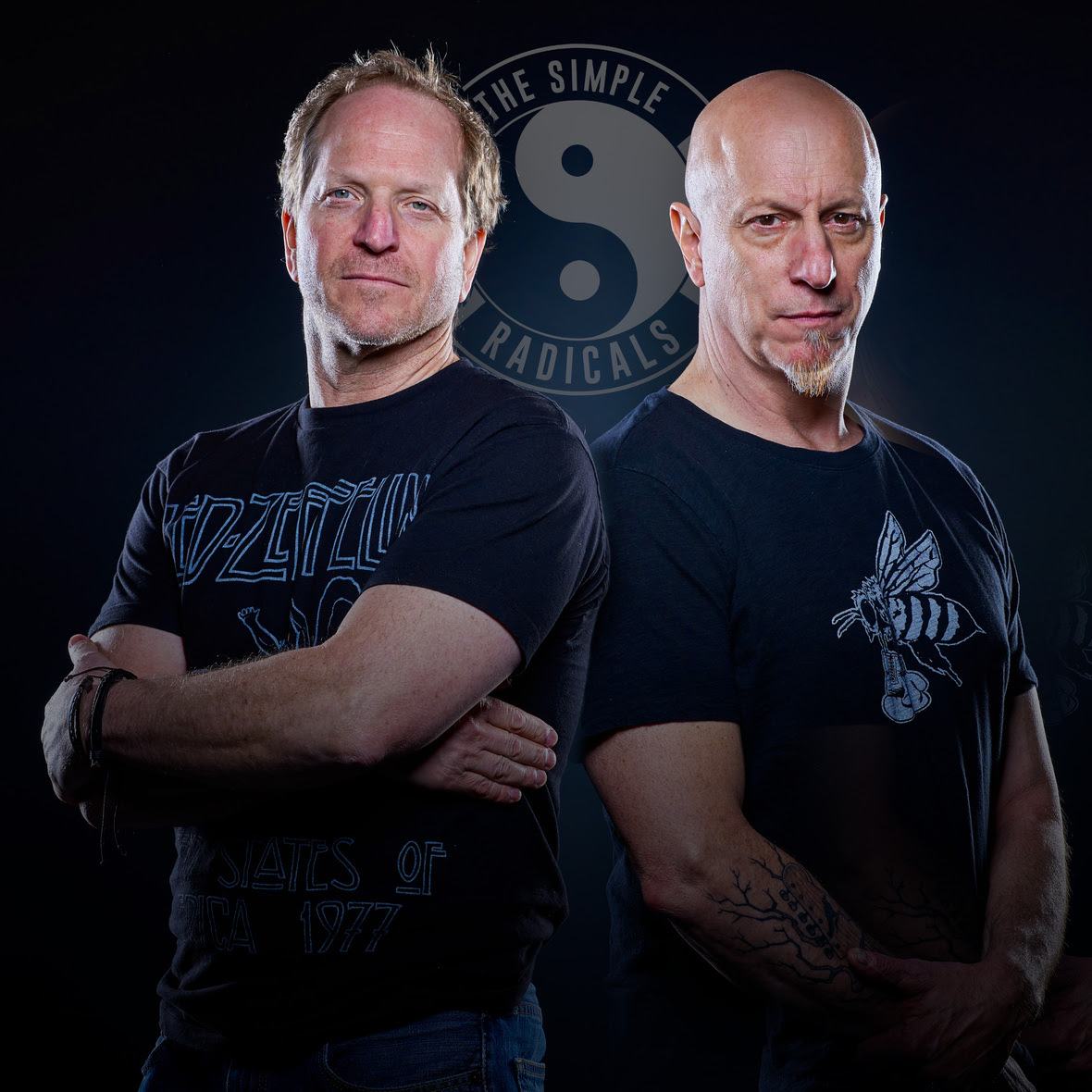 On the heels of their active rock radio single "Medicate", The Simple Radicals have returned with a powerful video for their new album's title track "New Revolution", speaking truth to power in radical defense of free speech. Produced by Factory Underground Studio and edited by Guzman Gonzalez, the video pairs the band's socially conscious lyrics with hard-hitting images of social protest against oppression.
The dark and uplifting work is a shock to the senses that sparked an immediate dialogue across party lines while exceeding 6000 views just 24 hours after its release on Youtube. A decision made by the band not to delete any comments has been noted with surprise and respect from their sharpest critics. The Simple Radicals single response: "I do not agree with what you have to say, but I'll defend to the death your right to say it." (Evelyn Beatrice Hall)
The Simple Radicals "New Revolution" on YouTube: https://youtu.be/KY7cm3-1m7E
The Simple Radicals formed from the musical partnership of veteran musicians and long-time friends John Malkin (vocals/guitar) and John Griffith (lead guitar). Their music is fueled by electric guitars and cunning lyrics that aim to both observe and re-imagine the current state of society. The band sets out to capture "what's really going on in the world" with poignant lyrics, straight-from-the-heart energy and a retro rock and roll sound.
John Malkin's lyrics, which some have compared to Rage Against the Machine, represent a refreshing change from the clichés that pervade rock radio. Their radio debut "Medicate" tackles the issue of overindulgence and over reliance on drugs, specifically opiates and antidepressants,in America, and features Vernon Reid, the socially-conscious guitarist from the band Living Colour, on guitar. Reid delivers a blistering solo that captures the fiery madness of the epidemic.
"We constantly hear that our music penetrates people on an emotional and visceral level and lets them know they are not alone in what they are thinking and feeling," says Malkin. "And if it helps spark a new revolution in how we approach society in a smarter way … then so be it."
Since wrapping up their summer Midwest tour, The Simple Radicals have been invited to play festivals with Stone Temple Pilots and Blue Oyster Cult, and will continue to pick up dates this fall, with a capstone show at The Cutting Room in New York City. Along with live concerts, Malkin and Griffin launched a new podcast, Bands We Wanna Open For, on Labor Day weekend,which aims to further the conversations sparked by their music.