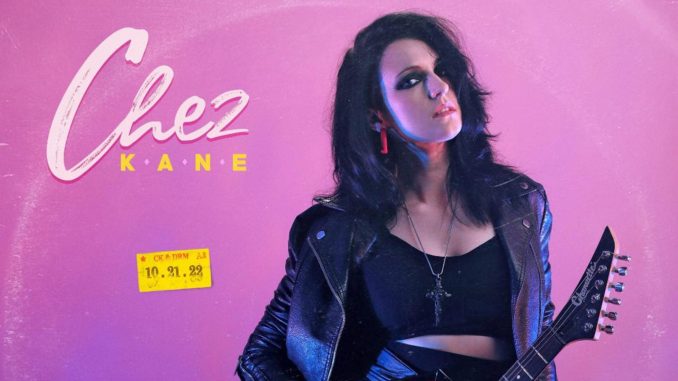 Frontiers Music Srl is proud to announce the upcoming release of 'Powerzone', the second album from red hot rock singer Chez Kane – out October 21, 2022. The album follows Chez's incredibly well-received self-titled debut, which was released last year.
Fans of Chez's debut can expect all the things they loved about that album, this time turned up to 11, to once again delight them on 'Powerzone'! A new single and music video from the album, titled "I Just Want You", is out today.
Watch the music video HERE: https://youtu.be/FIqSK4K-ki8
Fans can pre-order/save 'Powerzone' on CD/Color LP/Digital now. Chez will also be signing a limited number of vinyl (300) and CDs (300). 200 of each are available from Chez Kane's official webstore, while the remaining 100 of each will be available at tour dates after the album's release. The vinyl will be silver color and limited to 300 copies worldwide. Simply click the link for "Official Store" in this link: https://orcd.co/powerzone Limited edition gold vinyl is also available from the Frontiers' webstores, links for which you can find in the preceding link as well.
Chez will also be signing a limited number of vinyl (300) and CDs (300). 200 of each are available from Chez Kane's official webstore, while the remaining 100 of each will be available at tour dates after the album's release. The vinyl will be silver color and limited to 300 copies worldwide. Simply click "Official Store" in this link: https://orcd.co/powerzone
Limited edition gold vinyl is also available from the Frontiers' webstore, links for which you can find in the preceding link as well
Check out the previously released single "Powerzone" HERE:https://orcd.co/chezpower or HERE: https://youtu.be/eRWYhOTKlJk